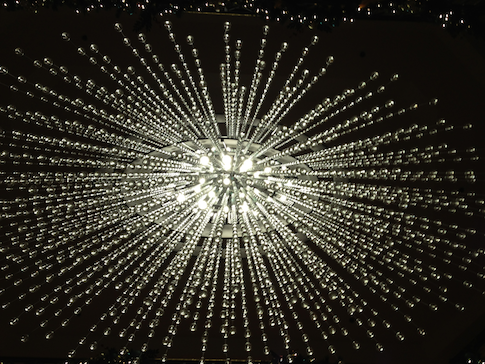 It's that time again to stop and reflect on the year that's rapidly coming to a close. I had a fun time going through my entire post history for the year and putting this list of the Untemplater highlights of 2013 together. A lot can happen in a year and I forgot about more than half of the articles I wrote! So it was amusing reflecting on what I was feeling and experiencing over the last twelve months. A big thanks to all of you for your readership, it's what motivates me to keep writing each week, and hope you enjoy these 2013 highlights.
How To Handle Being Denied A Promotion: My Boss Screwed Me Over I had a rough start to 2013 when I didn't land a promotion I thought I had in the bag. It was a real challenge learning how to handle the anger, frustration, and disappointment I felt. But the good news is I got past it and so can you if you're ever in a similar situation. Never surrender!
Untemplater Value Proposition: The Key Benefits of Reading Untemplater.com I should have written this post two years earlier, but better late than never! This is a really helpful article that helps you understand my goals with Untemplater and how I want to help and share with you.
10 Tips To Quit Watching TV and Stop Procrastinating I admit that I am a TV addict (I love TV!) and have to stick to strict rules to prevent myself from watching too much. For those of you who love watching shows like I do, I know how hard it can be to turn off the tube. But I also know that beating an addiction is possible because I've come a long way. Get your viewing habits under control with my tips.
20 Adventure Vacation Ideas I've become quite an adventure traveler and love to try new things and see incredible places. Check out my list of adventure vacation experiences to get some fun ideas for your next trip. All of the pics are from my actual trips!
Why Are There So Many Crazy People At Work And In The World So many times I find myself wondering why are there so many crazy people?! I used to think it was just a San Francisco thing, but it's really not. Join in on the nature vs nurture debate and learn how to deal with crazy people in the office – every business has at least one!
A Goal Without A Plan Is Just A Wish This is a helpful post to chew on this time of year because we're thinking about setting goals and writing New Year's resolutions. If we want to achieve great things, we have to be willing to do all the planning and hard work it takes to get to the finish line.
The Average 401k Balance Is Still Way Too Low A new year should bring new personal finance goals. When was the last time you increased your 401k contributions? Take control of your retirement now and don't throw your money away – pay yourself first!
15 Solutions If You're Feeling Unappreciated At Work We've all felt undervalued and unappreciated at work before and it sucks. But that's no excuse to wallow in your own sorrows, stay miserable, and complain all the time. Take your career in your own hands and learn how to overcome your frustration with these solutions.
40 Excuses Entrepreneurs Must Overcome To Succeed In Business Running your own business and being an entrepreneur is HARD! And chances are you've made a lot of excuses along the way, we all have. Take my quiz to find out how you rank on the excuses scale. Do you have what it takes to succeed?
Why is Growth So Hard: Important Self Improvement Tips We all know that constructive criticism is well intended, but a lot of times it's so difficult to swallow. Personal development and growth is tough, especially when we're stubborn, stuck in our ways, and blind to our faults. But life isn't supposed to be easy all the time. Never stop growing!
8 Advantages And Pitfalls Of Being A Perfectionist: My Not So Secret Confessions It took me a while to admit that I'm a perfectionist. But doing so helped me realize that although there are a lot of downsides, there are great perks as well. This is a must read if you're a perfectionist or know anyone who is.
What If You Lost Everything Except Your Career I had a big wake up call earlier this year that really changed my outlook on my career and relationships. It was a turning point for the better thankfully that made me stop and reflect on my own actions and the ripple effects.
The Right Ways To Multitask Without Damaging Your Brain Improving my efficiency was one of the goals I set for myself this year. Fortunately I've made a fair amount of progress even despite some hiccups along the way. We all think of multitasking when it comes to increasing productivity but there are wrong ways to do it that can hurt you. Read about the right ways!
Tips For Public Speaking And Giving Business Presentations Public speaking is a popular topic because we've all had to do it at one point or another whether in school, at work, or at events. There are simple ways to get better at it even if it makes you squirm in your seat just thinking about it right now. Take it from me – I went from a mute wallflower to a confident speaker and I know you can too.
It's Never Too Late To Follow Your Heart We all have visions of what we want our futures to be, but sometimes things just don't work out the way we wanted. But that doesn't mean we are failures and have to scrap everything we used to hope for. It's never too late to follow your heart!
Untemplaters, did you have a favorite from this list or one I missed? Have you spent any time reflecting on the last twelve months? Were there any milestones, exciting trips, or fun events you experienced that you want to share with us?
Copyright 2013. Original content and photography authorized only to appear on Untemplater.com. Thank you for reading!