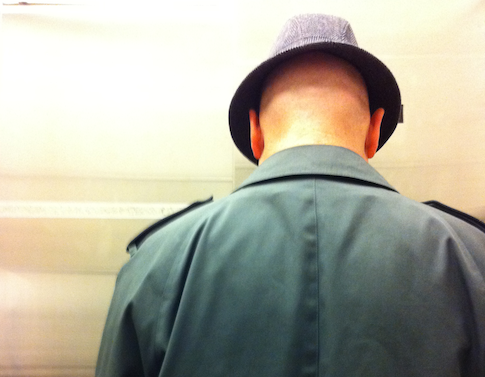 We've all had bad days at work that we just couldn't wait to be over. Things are never easy all the time. But if you find yourself having way more bad days than good, and you feeling unappreciated at work on top of all that, then you've got serious problems to address. And fast!
I've had all types of bosses in my career, and fortunately most of them have been great. But if you work long enough, even if you're a rockstar employee, you're going to have to deal with disappointment, stress, and being overworked at some point. What matters most is how you react and grow from those experiences. Here are some solutions for feeling unappreciated at work.
Solutions For Feeling Unappreciated At Work
1) Take Your Emotions Outside: If you're feeling unappreciated at work, chances are your emotions are also running high. You may feel depressed, frustrated, angry, exhausted, or everything all at once. I've been there and know how hard it is! But you have to maintain your composure on the job or people will quickly lose respect for you no matter what the circumstances. So if you feel like you're about to explode or burst into tears, take a walk outside and get away from everything for 5-10 minutes to cool down. I can say from my own experience that it really helps!
2) Don't Underestimate Stress: Stress has a sneaky way of creeping up and consuming every inch of your body and your mind. Your health can become compromised quickly if you aren't sleeping enough, develop high blood pressure, stop eating healthy foods, and give up exercising all together. Make sure you take time for yourself and your loved ones each week to unwind so your life away from work won't suffer.
3) Make Your Contributions Known: You could be the own cause of feeling unappreciated at work without even realizing it. If your managers and colleagues have no idea what you're doing all day, how do you expect them to look up to you or acknowledge you for any of your hard work, ideas, and contributions? Make sure your boss actually knows what you're working on.
4) Speak Up ASAP: When was the last time you had a private conversation with your boss? Hopefully it hasn't been more than 6-12 months ago. Sadly, there are tons of people who never speak with their managers one on one unless they have absolutely have to in order to meet a mandatory requirement like a performance evaluation. If something is bothering you at work and you're feeling unappreciated, you need to vocalize your concerns. I'm not talking about complaining and gossiping in the halls; I'm talking about making an appointment to professionally voice your feelings with your manager this week. Not next month, or a year from now.
5) Raise Only Real Relevant Issues: When you're overworked and feeling like nobody cares about what you're going through, it's easy to start endlessly ranting about how tired you are, complain about other people screwing things up, whining about how your commute takes forever, etc, etc. Choose wisely what you bring up with your manager because he/she doesn't want to see you overly emotional or acting immature. Raise only real relevant issues that you believe are directly contributing to your unhappiness and feeling unappreciated.
6) Work On Your Career Development: Have you considered if your lack of appreciation around the office is because your skills have gotten rusty, your performance is under par, or you haven't taken enough training classes? Get proactive with your career development, make an effort to work on some of your weaknesses, learn new skills, and increase your productivity.
7) Request A Smaller Workload: This is sometimes much easier said than done but it's important that you bring it up if you have more responsibilities than you can comfortably handle. A lot of companies still haven't restaffed to the levels they had before the market collapse and a lot of people are overworked, myself included. If your manager has no idea that you feel overwhelmed with your current workload, you can't expect them to read your mind and reallocation resources or hire more people. You may not get an immediate reprieve if other people need to get trained to take over some of your tasks, but it's always worth asking if you're getting burnt out.
8) Ask For A Raise And Get Promoted: A common reason people feel unappreciated at work is they feel underpaid, stuck, and unrecognized. I know it can seem impossible and scary, but it's really not hard to ask for more money and a promotion if you're worth it. Check out my 10 easy steps to ask for a raise. And if you want to get promoted, trust me – you really need to speak up and make it clear that you want to move up. If you've been rejected before don't let that stop you, I didn't! You can read my story about how to handle being denied a promotion after my boss screwed me over.
9) Delegate And Ask For Help: My career improved tremendously once I started asking for help, and learned how to delegate tasks as I gained more authority. I used to think holding certain responsibilities close to my chest gave me power and saved me the trouble from having to train others. But thank goodness I learned that was dumb. We all work in teams in one form or another, so we have to find the most efficient ways to work together. We all win when we work as a team and learn from each other.
10) Consider Switching Positions: If you've already met with your manager several times and things aren't getting any better, it's time to consider other options. Look into switching positions to a different department, moving to another office location, or landing a new job all together. Just ask yourself these questions before you quit your job.
11) Figure Out What Will Make You Feel Appreciated: This may sound silly, but it's actually really important to ask yourself why you're feeling under appreciated in your current job. There are lots of reasons to consider. And maybe you have several things causing your feelingssuch as having to work overtime, juggling more clients than your colleagues, not having access to resources, being underpaid, falling behind your peers, never being thanked or acknowledged for your efforts, or never getting time off. Once you can identify what you want, talk to your manager about it and work together on a plan of action. Remember a goal without a plan is just a wish.
12) Find Ways To Contribute In Your Personal Life: Maintaining a work life balance can be really hard, but never underestimate its importance! If your personal life is suffering, that can easily bleed into your work life and vise versa. So find some ways to get more meaning and happiness in your personal time. Volunteer, help a charity, spend time with your significant, go out with your friends, visit your family, and get your personal finances in order.
13) Be A Better Coworker: Have you stopped to think if you've been a lousy coworker lately? How you interact and communicate with your colleagues could have something to do with why you're feeling unappreciated at work. When was the last time you held the door for someone, said hi in the hallway, or used "please" and "thank you" in your emails and conversations? Just don't turn into a push over because if you're too nice and always say "yes" to everything, you could end up with people walking all over you and still be unhappy.
14) Take A Long Vacation: I try to schedule a few long vacations a year to recharge and get away from it all. If you're tight on money just take a staycation. I've done that several times and it's actually quite a lot of fun and relaxing. Being out of the office on longer trips also helps your colleagues and managers appreciate you more when you come back because they start to feel the pain of not having you there. Just don't abuse the privilege or you'll end up with enemies and an angry boss.
15) Reconnect With Your Goals: When we're under pressure and working on so many things at once, it's easy to forget all the positives about our jobs and the goals that we've set. Don't lose sight of your career goals! If you feel like you've gone way off course or feel like your contributions have become meaningless, ask a mentor or your manager for advice and support. Thinking about the big picture, remembering why you're doing what you're doing, and re-centering yourself really helps.
I hope these 15 solutions for feeling unappreciated at work will help you. Want more suggestions? Here are even more solutions for feeling unappreciated at work. If you're unhappy, don't keep everything all bottled up inside – take action!
Recommendations For Increasing Your Financial Freedom
* Manage Your Finances In One Place: Get a handle on your finances by signing up with Personal Capital. They are a free online platform that securely aggregates all your financial accounts in one place so you can see where you can optimize. They also offer other free financial tools to help you monitor your cash flow, stick to a budget, reduce fees in your 401(k) and track your net worth in realtime. Let Personal Capital track your finances so you can gain more freedom to do your own thing. It takes less than one minute to sign up!
* Improve your finances while also supporting charity. Want to increase your financial knowledge and grow your wealth? Want to give back in the process too? Check out The Best of Financial Samurai eBook. It contains the best articles written by Financial Samurai over the past 9+ years to help readers achieve financial freedom sooner. All of the book proceeds are donated to a charity that helps inner city kids stay off the streets and stay in the class rooms. You can purchase The Best Of Financial Samurai here for $9.88. Why not learn and give at the same time!
* Start Your Own Website & Grow Your Brand. Want to make more money? Work on building your brand by creating your own website the easy way with Bluehost for super cheap. You can register your domain for under $20/year and get hosting for only $2.95/month. Whatever your interests are, focus on building your skills and developing your own unique niche! I've been blogging since 2010 and it has allowed me to break free from the corporate grind to travel, work from home, and do so many more things I've always wanted to do but couldn't. There's not a week that goes by where I'm not thankful for starting this site! Read more about how to start a blog.
* Never Quit, Get Laid Off Instead. Learn how to negotiate a great severance for yourself in How to Engineer Your Layoff! By getting laid off from a job you wanted to leave anyway, you can collect a severance, health care insurance, deferred compensation, unused vacation days, and be eligible for unemployment. The book provides helpful case studies and a framework for you to have a strategic conversation with your manager on how to profitably quit your job. Get more details and download the ebook instantly here.
If you're feeling unappreciated at work, you're not alone. Things can get better. Never give up!
Updated 2017