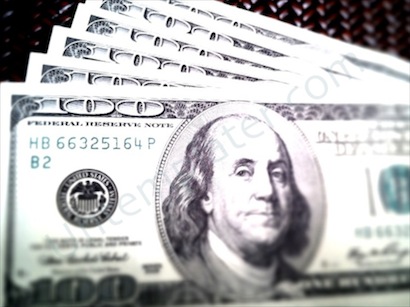 One of my good friends Christine is thinking about negotiating a separation agreement with her employer of 6 years. She works in marketing at Gap and is ready for a change of pace and a new career path. She got married to her college sweetheart last year and would really like to work at a public service company like the Friends of the Urban Forest, a non-profit organization which plants over 1,000 trees a year in San Francisco!
Christine grew up in the backroads of Billings, Montana, completely surrounded by nature as far as the eye can see. Although San Francisco is a relatively green city, after two years of living downtown, she moved to the Presidio Park where she could feel at home again surrounded by grass and trees. Her dream job would be to work at the Friends of the Urban Forest which happens to be conveniently based in the Presidio, an easy half mile commute by bike or shuttle. Sounds like a great gig to me!
I've known Christine for a while and I think she's pretty savvy. She's learned not to quit a job, but to try and get laid off instead. Why? Well if she simply quits her current job right now, she will receive no severance and might not be eligible for unemployment benefits given California'd deem that she doesn't need UI benefits if she voluntarily quits. That'd be a risky move since it could take her months or even a year or two to land her next ideal job.
Even though the economy is coming back a little, there's still a lot of uncertainty in the job market and many companies continue to be stuck in hiring freezes. So before talking to her manager and to HR, both of whom she fortunately gets along with very well, Christine came to me for some advice with the big question what is a typical, average severance package like?
The Average Severance Package Comes In All Sizes
What's important to note is that employers are under no legal obligation to offer a severance package. As an "at will" employee, you can literally be sent home packing one day without any recourse. If a company is closing down, it is also highly unlikely you will receive any severance package because whatever money that is left on the balance sheet is returned to creditors.
Given smaller/newer companies have a higher risk of closing down than larger, older, publicly traded companies, you should take into consideration the potential lack of severance should your position be eliminated. Remember that everything has value, not just the salary you collect from your job. You should also look at your health care benefits, company profit sharing, retirement matching, and severance package potential.
Keep in mind that because severance benefits are not mandatory, there is no one-size-fits-all package for employees. However, a commonly accepted formula for coming up with the average severance package is:
Number of Severance Weeks * Number of Years Worked + Minimum State Mandated Base = Severance Package.  The number of severance weeks offered ranges from 1-4 weeks, and averages closer to 1-3 weeks per year.
That said, here is some feedback from people I've spoken to and research I conducted on-line:
* 32 year old employee at a high tech/internet firm worked for 1 year and got 4 months.
* 30 year old employee in finance received 2 months base + 16 weeks after working for 8 years.
* 33 year old employee in the consumer appliance retail industry quit her job after a 3 month maternity leave.  Received no severance.
* 28 year old employee at internet start-up worked for 2 years and got 2 weeks pay.
* 48 year old employee in manufacturing worked for 20 years and got 2 months base + 26 weeks.
* 34 year old employee at consulting firm worked for 11 years and got 3 months base + 33 weeks.
* 38 year old employee at consumer goods company worked for 15 years and got 6 months.
Another formula that I've come across is: 0.5 x N. N is the number of years worked, and the output would simply be the number of months in severance one would receive. Five years at a job = 2.5 months of severance.
Don't Forget To Negotiate Your Severance
As we can see in the examples above, there is no set amount of severance. Based on the first formula, I've seen companies offer anywhere from 1 week to 4 weeks per year worked as severance. Given the wide range, it's worth negotiating with your boss /HR manager to try and get the most possible. After all, the worst they can say is "no"!
And remember you can negotiate more than just money too. For example, you can coordinate a later separation date due to upcoming stock or benefits you will be receiving by offering to help finish a project or train someone. You can also also ask the company to pay for your COBRA healthcare insurance for a longer period of time after you are no longer working. There are generally outplacement services to help you find a new job as well. Be appreciative when negotiating, but do negotiate.
The reason why companies offer severance, even though they don't have to is because they want to create "Goodwill" and protect their reputation. Can you imagine if a company like Apple laid off a 30 year veteran and gave him zero severance? That type of negativity would spread all around the Internet in a nanosecond! Even if the 30 year veteran got 120 weeks of severance that was valued at $500,000, that's chump change to a company like Apple with billions in cash. Just look at what that Greg Smith guy from Goldman Sachs did when he wrote his scathing good-bye letter in the NY Times. His letter alone probably cost Goldman hundreds of millions of dollars in market value!
If HR asks you to sign a voluntary separation agreement, you will inevitably be given a massive document that highlights many points to protect the firm, ex. you can't sue, go to a competitor for X amount of days, say bad things, etc. Burning bridges is never a good idea, so agreeing to those types of terms usually isn't a big deal unless your employment rights after you separate from your company are severely restricted.
What's Your Experience?

As more and more people look to leave the traditional 9-5 job for a more untemplate lifestyle, it's good to know what your options are before you take the leap of faith. If any of you have ever received a severance package due to a mutual separation agreement or layoff, please share with us how long you'd been at the firm, what the package was like, and if you were able to negotiate any of the terms. You can comment anonymously if it makes you more comfortable.
Remember, half the battle in good negotiating is to come prepared with as much information as possible. It's important to know where the realistic upper and lower anchors are so that you can maximize what you deserve! Aim high and try to get better than the average severance package.
Recommendations For Increasing Your Financial Freedom
* Manage Your Finances In One Place – Get a handle on your finances by signing up with Personal Capital. They are a free online platform that securely aggregates all your financial accounts in one place so you can see where you can optimize. They also offer other free financial tools to help you monitor your cash flow, stick to a budget, reduce fees in your 401(k) and track your net worth in realtime. Let Personal Capital track your finances so you can gain more freedom to do your own thing. It takes less than one minute to sign up!
* Get A Free Personalized Investment Plan – Wealthfront is an excellent choice for personal wealth management for those who want the lowest fees and can't be bothered with actively managing their money themselves. It's free to open an account and get a personalized investment plan. Wealthfront charges $0 in fees for the first $10,000 you invest with them, just 0.25% for any money over $10,000, and only have a $500 minimum to get started. Invest your idle money cheaply, instead of letting it lose purchasing power due to inflation.
* Start Your Own Website & Grow Your Brand – Want to make more money? Work on building your brand by creating your own website the easy way with Bluehost for super cheap. You can register your domain for under $20/year and get hosting for only $2.95/month. Whatever your interests are, focus on building your skills and developing your own unique niche! I've been blogging since 2010 and it has allowed me to break free from the corporate grind to travel, work from home, and do so many more things I've always wanted to do but couldn't. There's not a week that goes by where I'm not thankful for starting this site! Read more about how to start a blog.
* Never Quit, Get Laid Off Instead – Learn how to negotiate a great severance for yourself in How to Engineer Your Layoff! By getting laid off from a job you wanted to leave anyway, you can collect a severance, health care insurance, deferred compensation, unused vacation days, and be eligible for unemployment. The book provides helpful case studies and a framework for you to have a strategic conversation with your manager on how to profitably quit your job. Get more details and download the ebook instantly here.
Updated for 2018 and beyond. Stop working at a job you hate!
Regards,
Sam
The following two tabs change content below.
Hi there, I'm Sydney! After ten crazy years, I left a grueling six-figure job in 2015 for a better life. Now I spend my days writing, freelancing in various capacities and finding new ways to stretch my brain. I'm crazy about photography, gadgets, traveling the world and stopping to smell the roses. Untemplater is where I share my insights and adventures with the world. I'm continually motivated to write and evolve in hopes that I can help others improve their lifestyles, careers, wealth and happiness. Every day is a gift! Be sure to check out my
how to start a blog
and
Untemplater recommendations
pages. Thanks for reading!