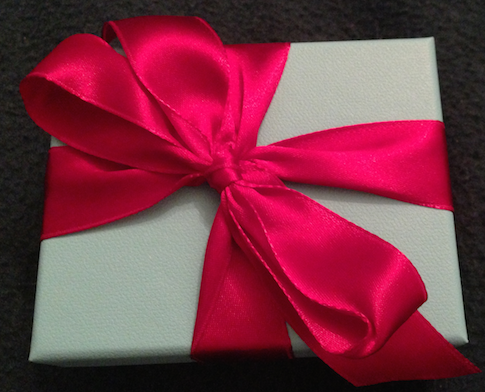 During the financial crisis, I remember being scared about how bad the markets got and wondering if the nosedive would ever bottom out. Even though I had decent job stability back then, I was still fearful of getting laid off. Little did I know, many years later I would end up eagerly raising my hand to get let go of my job and get a severance package.
A Seed Is Planted For My Severance Package
In 2012, I took on a side project with Sam Dogen of FinancialSamurai.com, editing and doing some backend pre-publication work for an e-book he'd been working on. The e-book is entitled, How To Engineer Your Layoff: Make A Small Fortune By Saying Goodbye and is now in its 4th edition for 2020.
I still remember thinking back then, "What a curious topic. I wonder what he means by "engineer?"
In his book, Sam reveals details about how he negotiated a layoff with his previous employer and walked away with a severance package worth over six years of living expenses. Wow! I couldn't believe it when I found out six years was not a typo!
As fate would have it, working on that project with Sam and reading his book planted a wonderful seed for my future.
My Career In A Nutshell
I've dabbled in a lot of different things in my career. I've worked in accounting, marketing, advertising, editing, operations, project management, financial services, management, blogging (learn how to start a blog here), freelance writing, and even teaching music. Why is my work experience so broad? I had a lot of internships and part-time work while I was in school and have kept myself busy and engaged with side gigs and consulting projects in my free time. Life is too short to only do one thing!
As far as full-time work goes, I worked for three companies over the course of 13 years. And of those 13 years, I spent the last decade working for a medium-sized private company located in San Francisco. I did well there and moved up the ranks, but it wasn't always easy. I was denied a promotion that I deserved, worked many 12-14 hour days, had to take a lot of crap from demanding and grouchy clients, and rarely had a break from stress towards the end.
After a long and arduous journey, I found myself amongst the top seven most senior people in our office. I loved my title and the autonomy, but my health and personal life were really starting to suffer from the effects of incessant stress and constant pressure to exceed insatiable expectations.
Knowing That It's Time To Go
I don't like to get emotional when it comes to work.  Even though I can be a sensitive person, crying or yelling really don't belong in the office. It is too awkward and upsetting.
But man, when you hit rock bottom, it's super hard to hold your emotions back. Last September, after I cried myself to sleep one night because I was so upset about how much my job was affecting my life, I finally said enough is enough.
Even though there were some great benefits of that job, they weren't worth the pain the stress was inflicting on me anymore. I didn't want to walk away with nothing, however, especially after investing ten years of my life with the company, so I put on my boxing gloves and started preparing for the first of many conversations to engineer my own layoff.
How I Got Paid To Quit My Job And Get A Severance Package
I had no idea how things would pan out. Would I really be able to convince the company to lay me off and give me a severance package? If I let too much doubt creep in, I wouldn't have a fighting chance. So instead of taking the easy way out of just handing in my two weeks notice, I embraced the truth that I was ready to walk away from that job and had nothing to lose in asking for a separation agreement.
Obstacles I Had Going Against Me
It's natural to have doubts that you can pull something like this off because it isn't commonly done. The only person I actually knew who'd ever done it before was Sam. Being able to get paid to leave a job I no longer wanted just sounded too good to be true.
The things I had going against me that swirled around my head were:
I didn't know anyone who ever asked to be laid off at my company.
I had some self doubt that I could get a severance package.
My firm was private, secretive, and rigid.
Key executives had a reputation for being very cheap.
One particular person I knew who would be involved in negotiations had always been hard to work with. We weren't on bad terms, but he could be awkward and difficult to communicate with.
The company was understaffed so cost-cutting didn't seem like an effective argument.
Senior executives were notoriously slow at making decisions at everything.
I didn't have relationships with anyone in the almighty executive committee who sat in another office.
Advantages In My Favor
Knowing I had nothing to lose, I distracted myself from my doubts and started to build my confidence by focusing on the positives. The more I thought things through, I realized I had a lot of things going in my favor.
I had the same boss for ten years, we got along great, and he had always supported me.
I was close friends with our HR Manager and still am, and she was also always very supportive.
I had been with the firm for ten years and was a valuable asset.
I had a lot of niche knowledge and expertise that nobody else did.
I was one of the top seven employees in our office.
I was already diligently saving money, so I had a financial cushion to fall back on.
I had been moonlighting projects and gigs on the side for years already so I had other ways to earn income.
Besides work stress, I was struggling with health issues and personal stress as well. While those problems themselves weren't good, they provided a strong case for getting out.
I wasn't in an immediate rush to leave and was willing to be flexible on my end date.
The company had recently laid off people in a different department.
I got along great with my colleagues and didn't want to leave them hanging or screw them over.
How I Negotiated A Severance Package
I was super emotional when I made the decision to ask to be laid off and try to get a severance package. That time in my life was the closest I'd ever been to a mental breakdown. Although it was a difficult time, I can appreciate now that it was actually one of the best things that happened to me.
Stubbornness can make us resistant to change and blind to the obvious. And sometimes it takes hitting a wall at full speed to recognize we need to make some major changes in our lives. There is no doubt in my mind that stress is literally toxic to our bodies and mental health. And my managers knew that very well.
Back And Forth Negotiations
All in all, it took about 10-15 conversations with HR and my direct manager to negotiate my severance package and separation from the company. Some of the meetings were short or migrated into unrelated topics. Others were long, personal, and tearful. I wanted closure and the company wanted more time.
My patience was definitely tested because there was a lot of waiting involved. All of the back and forth negotiations felt like eternity but at least I had a huge weight off my shoulders just by telling them I wanted out.
Some of the terms we were negotiating included my final end date, alternatively getting a significant pay raise as motivation to stay, altering my workload, reducing my hours, taking a leave of absence, extending my benefits, erasing my taken vacation days, and severance pay. It took over a month of waiting to get a final decision from the executive committee about my fate.
The Terms Of My Severance Package
As in most negotiations, you tend to meet somewhere in the middle. I asked for what I thought was fair given my seniority and length of service, and the company had a different opinion. The ultimate decision lay with a couple execs I'd never met in another office. Even though my boss wanted to do whatever possible to help me out, I'm sure that not having a direct connection with the final authorities prevented me from getting more.
But I tell ya', even though they low-balled my initial offer, I got the most I could get out of them for my severance package. This was the hardest I'd ever negotiated in my life. And a lot of people, myself included, spent a lot of time working out this deal. There comes a time in negotiations where you can sense that pushing any harder will backfire, and I definitely got right as close as I could to that point and fortunately didn't cross over the line.
What I Got To Quit My Job
* Settled on an end date five months out from the day I first started negotiations. This was originally going to be four months, but I ended up asking for an additional month right before my original agreed upon end date.
* Immediate reduction in my workload. The first month and a half was still busy, but after that my workload dropped significantly. I handed things off without any guilt, took my foot off the gas, and coasted.
* Immediate full flexibility to come in late, leave for doctor's appointments, paid leave to interview for jobs, and work from home. I had a lot of personal stuff going on, so this helped a lot.
* A free trip to New York to train a colleague. I took chairman's flights and stayed in a beautiful hotel right in the heart of Union Square, which was my old stomping ground. The training didn't take very long so I got to see several people in my family and have fun reminiscing at all my favorite spots in NYC. (Lady M's crepe cakes, OMG!)
* I got to pick my replacements. Yes, replacements. They finally recognized I did a s$i7 load of work and needed more than one person to take over my entire workload. I wanted to leave my closest colleagues in good hands, so I actually enjoyed identifying great people to take my place. It was a bit weird interviewing folks in the beginning, but I got over it.
* Reduction to 15 hours of work a week for the last month at full pay. This was the "bonus" month I negotiated right before my original end date arrived. Technically I had to go into the office two days a week and work from home 1 day, but by this point my workload was down to a trickle, so I was only "working" about 14 hours in the office and 1 hour checking emails from home the rest of the week. It was during this period, that I found myself saying, "I feel like I've won."
* Four vacation days I'd taken earlier in the year that weren't logged in the system were not taken out of my accrual. They didn't want me to schedule any more vacation days, but they gave me a free vacation day after Christmas. I hadn't been able to take the day off after Christmas for ten years, so that was nice.
* Got paid out for 23 vacation days. They would have had to pay me for 18 of the 23 days regardless, but I got the five "free" days paid out, and also earned an extra 2.5 days by extending my end date by 30 days.
* Maxed out my 401(k) for 2015. This wasn't part of my package, but because I stayed long enough into 2015, I had enough paychecks to contribute a full $18,000 that I otherwise wouldn't be able to after leaving. This was another motivator that led me to negotiate an extra 30 days. Never leave tax deduction opportunities on the table!
* Two and a half months of fully paid healthcare and dental insurance benefits beyond my end date.
* Out-of-pocket access to the same healthcare and dental insurance plans for 18 months via COBRA, which is required by law, but is still a benefit that I am able to take advantage of.
* And the final nut, twelve weeks of continued full pay after my end date. This equates to six months of living expenses. It wasn't as much as I wanted, but I feel good about it. Six months is a great runway to build up my freelancing projects, continue searching for new job opportunities, and be FREE!
I never would have even thought I had a chance at negotiating a severance package and gotten paid to leave my job if it wasn't for Sam's e-book, How To Engineer Your Layoff. So, a HUGE thanks to the personal finance genius, infinite optimist, and master negotiator, Financial Samurai!
What I'm Doing Now
Side hustling while I was working my crazy office job was one of the smartest decisions I've ever made. Now I am my own boss and have full control over the work that I do and when. I have several freelancing gigs and run my own business full-time now.
I'm really thankful that the hard work and grueling hours I endured for so many years working in the mainstream corporate world and saving diligently have really paid off. Engineering my layoff truly gave me the confidence and freedom to escape the grind and countless days of stress. Now I wake up smiling every day and love what I do so much it doesn't even feel like work!
Resources And Further Reading
Eager to read How To Engineer Your Layoff? Learn more about the e-book that enabled me to get a severance package with tens of thousands of dollars to leave my job. It really is a no-brainer to get laid off versus quitting. I was able to get a severance, two months of WARN Act pay, health care for a year, all my vacation days paid, and be eligible for unemployment benefits. Also, just 10 months later, I was able to go back to my old firm and consult with them on a part-time basis doing easy, stress-free work for a 30% higher raise. Click here to access the How To Engineer Your Layoff e-book store page.
Need help with your finances? Here are some great recommendations:
Start Using Free Financial Tools To Grow Your Wealth – I highly recommend opening a free account with Personal Capital to help track all of your money on one safe and secure place in the cloud. You can track your net worth, analyze your cash flow, xray your investment portfolios for excessive fees, and figure out your retirement better with their award-winning retirement planner. They are the best free financial product on the web today.
Start Your Own Website & Grow Your Brand -Want to make more money? Work on building your brand by creating your own website the easy way with Bluehost for super cheap. You can register your domain for under $20/year and get hosting for only $2.95/month. Whatever your interests are, focus on building your skills and developing your own unique niche! I've been blogging since 2010 and it has allowed me to break free from the corporate grind to travel, work from home, and do so many more things I've always wanted to do but couldn't. There's not a week that goes by where I'm not thankful for starting this site! Read more about how to start a blog.