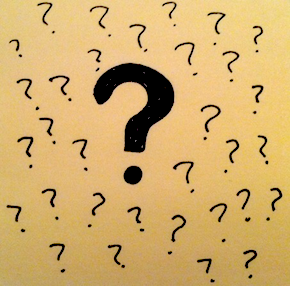 The first few months of the year are usually a hectic time when companies experience high periods of turnover. People are disappointed with their bonuses, or even lack of bonuses, and it can be a sensitive time for those who didn't make it into the office wide promotions announcement. Emotions run high and you might find yourself fuming and ready to storm out the door screaming, "I QUIT!"
I gotta admit I've fantasized about yelling that exact phrase at several times in my career, but I'm really glad I didn't let my emotions get the better of me. Although I'm sure it would feel exhilarating in the moment, quitting your job is not a decision you should make on the fly or in the heat of the moment!  So before you quit your job or do anything crazy, I'd like you to ask yourself several important questions.
What are 8-10 triggers that are driving your desire to quit? Everybody wants more money, less hours, shorter commutes, and more vacation days so a list of only 3-5 reasons isn't going to help you much in your decision. Get as specific as possible in identifying the things that you dislike about your current job.
How will you avoid those triggers in your next venture? Like it or not, there will always be issues of some sort in any job you take, even if you become your own boss and start your own business. Figure out which of those triggers you want to prevent the most in your next role and how you plan to achieve that before you quit your job.
Are YOU to blame for any of the reasons you want to quit? Everyone always wants to blame someone else when they're unhappy at work, but in some cases they should be pointing the finger at themselves. If you're suffering from boredom, have you taken enough initiative and asked for new assignments? If you've been passed up on a promotion for 3 years, have you discussed the reasons with your manager and asked for ways to improve your skills? Have you truly given your current position all its worth?
How many months of expenses do you have in savings? Before you quit your job, figure out how long you could survive on your own if suddenly you didn't have any income coming in.  This is a great personal finance exercise even if you're not thinking about quitting.  The key is not to guess how long – actually calculate it out! Real numbers matter.
What is the dollar value of your benefits package? We often forget how much our benefits actually cost, but the companies we work for don't. If you quit today, what choices would you have for health insurance, life insurance, and disability? Do your research and be prepared. Remember that even if you find a new job tomorrow, full benefits usually don't kick in until you pass a probationary period, so factor that into your budget as well.
How do you plan to find a new job? It's certainly not as easy as it used to be. Even though we have a lot of great online resources now for job search, it's still a very competitive market out there and not all industries are hiring. If you haven't interviewed in a long time, plan on brushing up your skills because there are plenty of folks out there with a lot of practice who have that advantage over you.
Would you want your current job back if you failed at finding something new? It may sound silly, but it's something to consider to help you determine if you're really ready to quit or not. Build a better relationship with your manager and ask for new assignments to give yourself new challenges.
Do you really have to quit right now before finding a new job? Personally I suggest getting a signed offer on the table before you quit your job so you can keep your benefits and income while you apply and wait for interviews. Locking in a new job can take a long time, and hiring firms usually prefer to meet with candidates who are currently employed versus those who have been out of work for extended periods. If you're thinking about changing industries, look into part time MBAs or night classes and use your day job money to pay for tuition.
Are you fully utilizing your free time? Sometimes people blame their jobs for their overall unhappiness when they're really just in denial that they aren't do anything rewarding with their free time outside the office. A healthy work life balance isn't just about working less hours, it's also about staying active in your personal life.
RECOMMENDATIONS FOR INCREASING YOUR WEALTH
Manage Your Finances In One Place: Get a handle on your finances by signing up with Personal Capital. They are a free online platform which aggregates all your financial accounts in one place so you can see where you can optimize. Before Personal Capital, I had to log into eight different systems to track 25+ difference accounts (brokerage, multiple banks, 401K, etc) to manage my finances. Now, I can just log into Personal Capital to see how my stock accounts are doing and when my CDs are expiring. I can also see how much I'm spending every month. Let Personal Capital track your finances so you can gain more freedom to do your own thing. Personal Capital takes less than one minute to sign up!