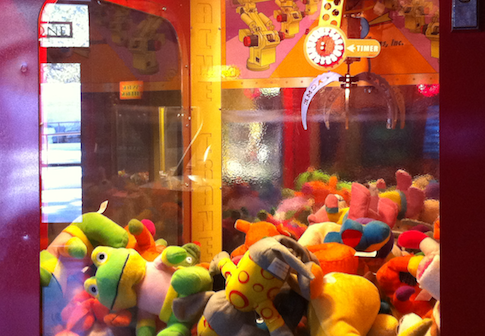 We're over four months into the year already, and I bet all of those New Year's resolutions you made feel like decades ago. This time of year in the second quarter is often when we're at our weakest, our softest spot on the year long cycle of motivation. The buzz of the fresh start in a calendar year has worn off, we can't stop thinking about summer vacations, and the end of the year promotion and performance review process feels long enough away for us to slack off. And that's exactly what your competitors are hoping you'll continue thinking for the next six months! But don't go soft! Remember a goal without a plan is just a wish.
Turn I Wish Into I WILL
It's disputed who actually came up with the quote, "A goal without a plan is just a wish." Many attribute it to the French poet and writer Antoine de Saint Exupéry, but it's unclear if those are his original words or not. In any case, it's a simple and totally genius quote with so much truth to it!
Anyone can write a list of 100 goals, but they won't become anything more than a bunch of words without an action plan. So off by start changing your mindset. Instead of saying, "I wish I had more money," declare "I will spend $100 less each week!" Or if you have a goal to start your own business, shout to the rooftops "I will get my business license today!"
WWWWWH
Did I get your attention with my "WWWWWH" subtitle? 🙂 No, that wasn't a typo, it's the funny looking acronym for who, what, where, when, why, how. These are the key building blocks of creating action plans that will help you successfully reach all of your goals. Ask yourself all of these questions when you want to accomplish something no matter how large or small a goal it is.
Who: Who needs to be involved for your plan to work? Can you do everything on your own, or will you reach your target faster if you get help from a colleague, mentor, spouse, friend? Will you need to contact and work with a vendor, client, or company at all?
What: This should be the easiest of all the WWWWWH questions to answer, as this is your goal itself. What are you trying to accomplish? Be as specific as possible. Break larger projects into small parts. That makes it easier to make progress and not feel so overwhelmed.
Where: Figure out all of the places you need to go to complete every task for your goal. Can you do everything online or will some steps have to be done on location? Will you be more productive working in a quiet place or do you need to reserve large venue that can accommodate many people?
When: When do you want to finish? Are there any strict deadlines you need to meet? Do you need to set aside a block of time each day to work on your goal?
Why: Ask yourself why you want to complete your goal. Why would it make your life better? Why would someone else benefit? Why should you prioritize this goal over another?
How: This is one of the toughest of the WWWWWH questions to answer. Coming up with goals usually isn't too hard if you just sit down and do it. Figuring out how you're going to do all of the steps takes a lot more brain power, creativity, and resources. How will you get all of those resources? How will you discipline yourself each day? How will you avoid distractions? How will you stay motivated?
Time Management Tips
There are so many things I want to accomplish each day, and so many sneaky distractions and interruptions that get in the way! We all experience this. The more people we know, live, and work with, the harder it can be to manage our time effectively. We're constantly getting pulled in multiple directions and time seems to get sucked away into a giant vacuum.
So we have to work hard at using our time wisely, and being selfish with it. I don't hang out with my friends that often because I want and need to use the evenings and weekends to work on my side businesses and personal projects. I miss out on a lot of fun social events, but it's the sacrifice I have to make with my current schedule.
Here are some simple and easy time management tips to help you reach more goals and get more done each day:
Gulp, gulp, gulp. Drink more water: Although this means more trips to the restroom, so many of us are not drinking enough water. Our bodies need to be fully hydrated to function properly. I've been trying hard to drink more water and my body is loving it. My health issues and little aches and pains have decreased and that really helps me concentrate better and get more done.
Get your neurochemical juices flowing: Even if you gasp and throw hexes at the word chemicals, there are many natural chemicals that our bodies need to function at their best. Dopamine, seratonin, endorphins, and even epinephrine levels are impacted and put back in balance when we exercise regularly. All of these neurochemicals impact our ability to think clearly, fight fatigue, feel refreshed, combat stress, and feel good mentally and physically. So don't forget to exercise!
Rise up: It's easier said than done for a lot of us, but just get up earlier each day. There are much fewer distractions in the early morning hours when other people are still sleeping or busy getting ready for their commutes. I'm not a natural early riser, but I have found that my productivity in the morning is higher than late at night. So I have to fight my habit of staying up late so I can get enough sleep to wake up earlier.
Pull the plugs: Sometimes it can be really hard to break away from the TV, but you just have to do it! There's really a limited amount of things you can effectively multitask with the TV on. So turn off the TV, stop watching YouTube, log out of Facebook, power down your smart phone, and just focus on you.
Schedule appointments with yourself: It really helps to schedule specific time slots in your day just for yourself. From 6:30-7:00 I will do a yoga dvd workout, from 12:00-12:30 I will get all my invoices out and do some bookkeeping, from 8:00-9:00 I will work on creating a profitable online store side business, etc.
Get organized: The more organized you are, the easier is it to get things done. Don't waste precious minutes hunting for your things like your keys, invoices, and tax docs each day. Thriving in the corporate world or as a bootstrapping entrepreneur requires strong organizational skills. Declutter your desk, closets, car, computer, and your brain. Simplify your life with minimalism. And improve your productivity with a digital makeover.
Time yourself: Take a day or two and time everything you do. Figure out how long it takes you to do repetitive tasks and other challenges. Then compare that to all the time you wasted daydreaming, watching TV, texting, flipping through FB, etc. Find the areas you can trim down, and figure out what tasks are already efficient. Then make sure to give yourself enough time for each task when you schedule appointments with yourself.
A Goal Without A Plan Is Just A Wish 
Untemplaters, how often do you find yourself saying "I wish" instead of "I will" _xyz_? How do you rate your time management skills now vs 3, 5, 10 years ago? When was the last time you created an action plan for a goal you wanted to accomplish?

Copyright 2013. Original content and photography authorized only to appear on Untemplater.com. Thank you for reading!