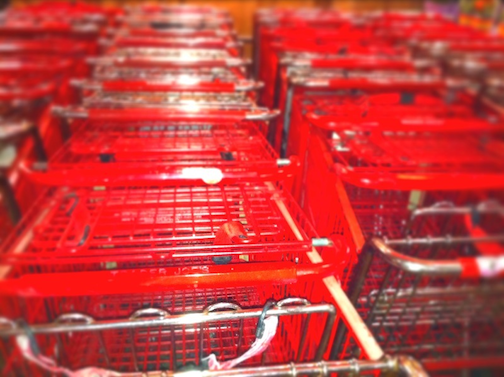 Have you ever wondered how people and businesses go about selling their products on the internet and if it's difficult create an online store? Steve Chou used to wonder the exact same things before he became a father five years ago. He wanted to find a way for his wife to quit her job to become a stay at home mom without losing one entire income stream. Through a lot of research, trial and error, and ultimately success, they started their own profitable online store and impressively made over $100,000 in the first year! After achieving success and getting numerous questions from people seeking advice on how to do the same, Steve founded the Create A Profitable Online Store Course.
He's spent a lot of hours building out the course and has been featured in many media outlets including The New York Times and MSNBC. I've known Steve for years and recently met up with him in Denver. Curious to learn more about his business he shared with me his thoughts in the following interview.
What's the number one hurdle people face when trying to start their own online store or business? What are some other obstacles people face?
Steve:The #1 hurdle that most people face is finding the right niche to pursue. There is a delicate balance of demand vs competition that must be taken into consideration when deciding what to pursue. If either your niche is too competitive or if there isn't enough demand, you won't be successful.The other big obstacle that most shopowners face is getting people in the door and traffic to their website.
How do you build a reputation of trust around your online store so that people are willing to input their credit card or Paypal information and make a purchase?
Steve: There are many ways to build trust.  First off, it's important to add trust logos near forms fields where people are entering in sensitive information. Also, adding real customer testimonials around key decision points is essential as well. But overall, if you have a good looking website, that usually speaks volumes about your store credibility.
Tell us about how you decided to price your online store product? Talk about the value you believe it provides. Is there a money back guarantee?
Steve: There is no other course out there that provides the level of personal support that my course provides. Every week, I hold office hours where I answer questions live. In addition, I'm constantly adding new content to the course so the material will never go stale. We are currently at over 100 videos and over 40 hours of video content that pretty much covers everything you need to know. And you receive a lifetime membership to the site as part of your course fees. (Note: as of 7/2014 the video count has climbed to 120 over 60+ hours!)
Who is your typical buyer of your product? What is their demographics (gender, age, employment status, current income levels, etc)? What do you think their motivations are for buying your product?
Steve: Basically, my course appeals to anyone who wants to take control over their life and become their own boss. Due to the demographics of my blog, I attract a lot of couples who want to start a family and stay at home with their kids. But overall, anyone who has the desire to start their own business should consider signing up.
You currently make over $100,000 from your online store and are on track for a new record year. Is the figure in revenues, operating profits, or net profits?
Steve: We made 100K in profit during our first year of business and it continues to grow in the double and triple digits every year.
Is there a profitability point in time where you will be willing to quit your day job in order to spend more time with your family and do whatever else you enjoy doing? Is there some type of personal savings goal you have in mind that covers X amount of years of living expenses perhaps?
Steve: For me, quitting my job is not about the money at this point.  Between my businesses, I already make more money than I need. The key for me is keeping my mind stimulated so I don't get bored. Right now, I design microprocessors at my day job and it forces me to use my brain.
If your store's profitability is irrelevant for quitting your job, then what holds you back from quitting your day job? You mentioned you like your job and find it to be quiet cushy, however, surely there are other things you'd rather do?
Steve: Currently, I'm trying to figure that out. I'm not the type of person that can play tennis or golf every day or travel 9 months out of the year. I need constant mental stimulation. If I ever quit my day job, I'd probably start another business.
If you are a normal person who can generate over $100,000 in revenue over a few short years, why don't others do the same with the advancement and ubiquity of the internet?
Steve: I believe that everyone can do it. However, there are very few people that have the necessary persistence. That is why it is so important to find a mentor who can provide you with guidance so you avoid making silly mistakes.
Tell us about a time, or times when the online business didn't go so well. What did you do to carry on? Did you ever want to shut the business down or neglect it for a while?
Steve: Our online store had the luxury of being profitable since day one. The beauty of the internet is that it doesn't cost much money to start and maintain a website. Therefore, we never ever considered shutting the business down. While there were many slow periods in the beginning, once we got into a groove the business kind of snowballed.
Untemplaters, if you want to learn more about Steve, check out his blog My Wife Quit Her Job, where he writes about his experiences running his online wedding linens store.
To learn more about Steve Chou's Create A Profitable Online Store Course, please click on the banner below: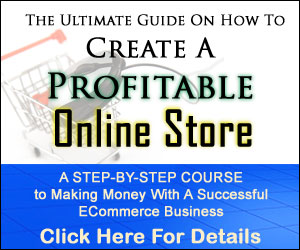 Copyright 2012. Original content authorized only to appear on Untemplater.com. Thank you for reading!
Updated: 7/2014