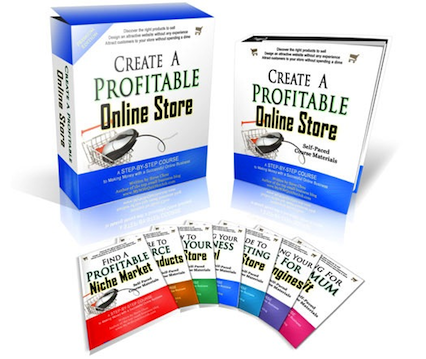 Still dreaming about quitting your day job and finding a fun way to make money from home?  Are you constantly day dreaming about being your own boss?  It's time to stop slacking off and start turning your dream into reality!  There are signs everywhere that the economy is coming back and now is the perfect time to get serious about changing your life.  Take a leap forward towards the lifestyle you want.
Making excuses is easy and taking your first steps towards a different career path takes guts, creativity, and initiative.   Even if you think it's far fetched to be a successful entrepreneur, there are people breaking out of the corporate office molds and creating their own success stories every single day.
Take my friend Steve Chou of My Wife Quit Her Job for example.  He and his wife earned over $100,000 in the first year they created their own online wedding store.  Cha-ching! There were plenty of bumps along the way, but they learned from their mistakes, didn't give up, and now they're reaping all the benefits.  And the best part of all is Steve has created a step-by-step course to teach all of us how to to create our own online store success story from his own expertise.
How To Create A Profitable Online Store Course
I was lucky enough to preview his course and can tell you firsthand his organization, detail, and quality of content is paramount.  The material is easy to follow and understand even if you have no experience building a website.  And his course materials are super thorough and if you have questions, he'll answer them!  Steve's an all around great guy and his course, How To Create A Profitable Online Store, has really taken off.
The course teaches you how to find your niche, set up a legal business entity, and the keys to marketing and SEO to name a few.  You'll learn all sorts of things you never even thought about.  For example, I had no idea there are so many choices when creating shopping carts these days, and Steve goes through the pros and cons of all the best options.  And you'll be able to achieve key knowledge so you can avoid mistakes and pitfalls that can otherwise eat up so much time and cause all sorts of stress and headaches.
About The Course & What's Included

What you will learn:
Why It's Easier Than Ever To Start An Online Store
Why There's Very Little Monetary Risk Involved In Starting An Online Business
Dispelling The Myths Of Business Ownership
Why Setting Up A Website Is Easy Even If You Have No Technical Knowledge
How The Create A Profitable Online Store Course Will Help You Run A Successful Business
A Sample Of What's Included
Membership to the course
The course materials in PDF format which includes 9 modules and over 75 lessons
Over 120 video tutorials (60+ hours) of instruction that guide you through the entire process
Live webinars and telecasts where Steve will present the course materials and answer your questions in real time
24/7 access to all archived webinars so you can review the materials at your own pace
Spreadsheets to determine your profit potential
Exclusive access to member forums
Worksheets to apply what you've learned
Checklists to make sure you don't miss any details prior to launch
Questionnaires to you help you make the hard decisions
Bonuses Included in the How To Create A Profitable Online Store Course
Free upgrade to the next version of the course when it comes out
Live office hours and comprehensive email support
30 day money back guarantee, no questions asked
Unsure About The Price Of The Course?
The amount of material that you get in these packages is well worth the money. Why? The hardest part about starting an online store from scratch is trying to figure everything out on your own and losing valuable time trying to research all your options.  Don't make mistakes and get stressed out when you can learn years worth of knowledge from Steve right now. This course tells you everything you need to know from a real pro, allowing you to go at your own pace and refer back to the guides at any time.
Don't forget that Steve Chou, the founder of the course, has his own profitable online store so he's always on top of the latest ecommerce trends and practices.  He genuinely wants to help people achieve the same amount of success and independence that he has from running his own online business.
Plus, once you purchase the course, the pace is entirely up to you.  Repeat it as often as you like, reread sections, ask Steve questions, and watch the video tutorials as many times as you want!  And if for some crazy reason you're not happy with his course, rest assured that you'll get a full refund with his no questions asked 30 day money back guarantee. And there are also monthly payment options available as well.
Ready to check it out?  Click to read testimonials, learn more and purchase the course.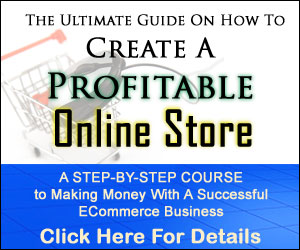 Untemplaters, what would you love to be able to sell online?   Anything you tried to find online before and couldn't find?
Updated: 7/2014