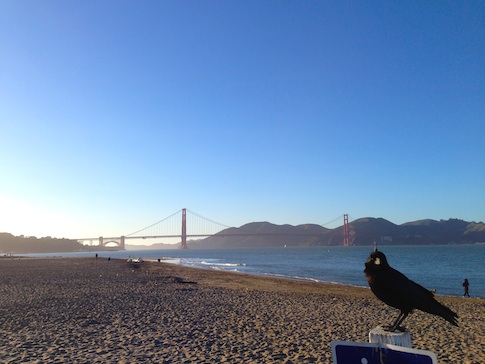 Fidelity Investments, one of the largest administrators of 401(k)s in the world reported that the average 401(k) retirement balance for US workers hit a record high of $80,900 in the first quarter of 2013 thanks to a massive 140%+ increase in the stock market since March of 2009.
Those who are age 55 and older have seen their balances almost double to $255,000 from $130,700.  Fidelity also says the analysis covers only people who have been with their current employer for 10 years or more.
I'd like to point out so many things that are alarming about this report.
THE AVERAGE 401(k) BALANCE DISAPPOINTS AGAIN
* Spend like there is no tomorrow. If the average balance is only $80,900 and the average age for Americans is around 35, then what have people been doing for the past 13 years out of college? Frittering all their money away on cars, clothes, vacations, and big screen LED TVs? Saving only $6,233 a year, but probably much less due to market appreciation, is absolutely ridiculous! Here's a plausible explanation for why 401(k) balances might be so low.
* Retirees are screwed. It is great to see a doubling of balances to $255,000 for those 55 years and older, but if your life expectancy is around 80 and you plan to retire at 60, it's hard to imagine a comfortable retirement. $255,000 over 20 years is only $15,500 a year until you've got zero. Add on maybe $12,000 a year for Social Security and you've got $27,500 a year to live on. Hopefully you have no mortgage and a great health care plan! The ideal withdrawal rate in retirement does not touch principal. But if you want to selfishly spend all your money on yourself, then go for it.
* Wrong comparison. Everything looks good if you compare the value against the year 2009. Real estate, stocks, gold, you name it have all gone up. What's more interesting is comparing current 401(k) balances to 2003-2005, a full 8-10 years ago. Due to contributions, I'm sure they are higher. But how much higher? That is the real question.
* Four years is a long time. If you max out your 401(k) for four years, right there you should have around $60,000. So to say the average 401(k) is now $80,900 is very underwhelming. People are just not saving enough. Here is my recommended amount in 401(k) by age for folks to follow.
* Pensions rule. 401(k)s were supposed to supplant pensions. I know plenty of people who work for the government and other organizations who receive $40,000-$100,000 a year pensions for the rest of their life. Those pensions at 60 are worth $800,000 – $2 million dollars if you live until 80! If all people over 55 have is $255,000, then the 401(k) is doing a poor job. We cannot trust people to save.
TIME TO START SAVING UNTIL IT HURTS
If you are still in your 20s or 30s, please do your best to max out your 401(k). Save as much as you possible can until you can't take it any more and have to cut back on your lifestyle. I promise you that you won't be less happy saving lots of money as you start getting used to your new budget. In fact, you will probably gradually increase your happiness as you require less and less while saving more and more.
If you're in your 40s or over, there's no time like the present. Retirement years are meant for good times, not living in fear of running out of money. I guess we can expect the government to bail us out, but it's best not to expect anything from anyone. If you currently have a 401(k), I highly recommend running your portfolio through Personal Capital's free 401(k) Fee Analyzer. It found $1,700 in annual portfolio fees I had no idea I was paying. As a result, I got rid of the high cost mutual funds and replaced them with lower costs. Over 20 years, I will save $44,000+ in fees.
Check out the average 401k balance by age! It's updated for 2015 where the maximum contribution is $18,000 from $17,500 in 2014. Also find out if you're saving enough for retirement with Personal Capital's new retirement calculator.
Regards,
Sam