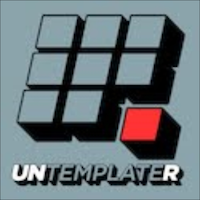 These are some reads that are either very related to the untemplate message or just plain awesome stuff.
This week's reading is called the 'Evaluation Edition' because many of these articles encourage us to pause and evaluate what we're doing. These articles challenge us to think outside the box: to rethink our personal brands, rethink the power of our words, rethink the benefits of social media, and more.
The Curse Of Making Too Much Money And Not Pursuing Your Dreams – Financial Samurai
Making $300,000 but unhappy?  Who really has this unrealistic problem anyways?
The Financial Samurai cuts through the BS and shows how a management consultant can be stuck in a $300,000 vacuum and be unhappy.
Kill Busywork: The One Skill to Focus On What Matters – Michael Bungay Stanier at Zen Habits
We all know that we would have more time if we could say "No," but it's also very hard to do so. Michael gives us a new time management technique: Say yes more slowly. Find out how to do this at Zen Habits.
What do you think of this week's links? Know any articles worth sharing with the Untemplater community? Let us know!