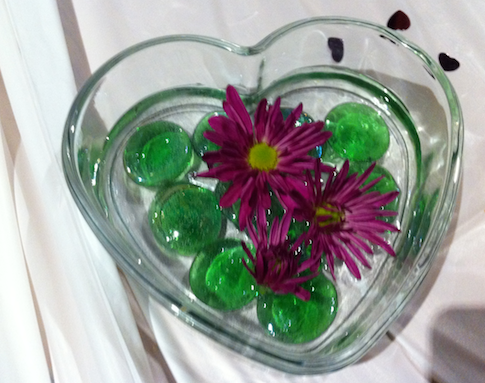 Nobody should have to live with regrets but a lot of people do. We all know how to dream big. But mustering up the courage, resources, and tenacity to go after those dreams is hard. We grow older, we get more responsibilities, and we tend to make lots of excuses that we really shouldn't. If there's something you've been longing for, I hope this post will help rekindle your flames of hope. You must believe that it's never too late to follow your heart!
Age Doesn't Matter If You're Determined And Having Fun
I recently heard that a friend of a friend, James, who at age 30 has decided he wants to become a doctor. My initial reaction was "Wow, really?!" The main reason for my surprise is because becoming a doctor even starting at age 18 when you're young and full of energy is a big challenge. Pre med degree paths are extremely tough and are known to quickly weed out the weak from the determined. And that's just the beginning of the journey to becoming a doctor. There's MCATs, medical school, internships, residency, subspecialty training, passing board exams, interviewing, and getting hired.
It's not just a big commitment of time, it's also extremely expensive. This is why many people who are interested in a medical career choose a nursing degree instead which is less intensive, faster, and cheaper. But I applaud James for deciding to take this big a leap of faith at 30 and dedicating the next 10 years or so of his life to his dream of becoming a doctor. It's never too late to follow your heart, and we need more doctors who are compassionate and genuinely want to help people.
These won't be an easy 10 years for James, but they will go by in a flash if he's having fun and determined to carve a solid path to a career of his dreams. There are also many positives of his late career change as a 30 year old vs an 18 year old student. He's way more mature now, financially stable, independent, focused, and already tried a career path that didn't bring him happiness or fulfillment.
Go Ahead And Take A Shot At Love
It's never too late to follow your heart when it comes to love either. Sure, love and relationships can be so complicated and tough. You fall in love with someone who doesn't love you back, the fantastic catch you've been dating relocates to a job across the country, the available single people in your area simply don't interest you, you constantly have fights with your spouse, etc etc.
It's no wonder that so many songs, movies, and books are about love and relationships! Everybody wants to meet someone they're attracted to who is/becomes their best friend. When things click, love is truly incredible and life changing.
But what if you've never found a significant other you'd want to settle down with or fell out of love and are now single in your 20s/30s/40s/50s/60s? You have to give yourself time to heal if your heart was broken, and then you have to (force) put yourself out there and take another shot at love.
It's possible to rekindle old flames, repair a tired relationship, and start fresh. Believe that it's never too late to follow your heart. And give yourself a chance at finding someone special to spend the rest of your life with. You may scoff at the idea of online dating, which isn't always simple and easy, but ask yourself what do you have to lose? Several couples I know met online and probably wouldn't have found each other otherwise. Good things can happen!
And if there's someone you've had your heart set on but have been too afraid to ask out, you gotta find a way to get over your fears. Even if it doesn't work out, that's okay! Why? Because you won't have any regrets and you'll give yourself a chance to start a new chapter in your life. And ladies, it really is okay to make the first move sometimes. I've done it myself and am so thankful I did!
Be Your Brain's Best Friend Cheering Squad
A lot of times we are our brain's worst enemy. We imagine the worst thing that can happen before we try something we'd really like to do, and don't even give ourselves a chance to succeed. Fear can be crippling. But the mind is much stronger than fear and is capable of perseverance and accomplishing incredible goals if we allow ourselves to try new things.
I recently attended a lecture on how to improve your brain for a better life which closed with a true and inspirational story about two best friends who grew up on the same street, were born in the same month, married twin brothers, bought houses in the same neighborhood, and spent their entire lives together.
One was a mom of 10 who always dreamed about becoming a nurse but spent most of her adult life as a full time mom. The other never had any children of her own due to genetic high risk factors, and acted as a second mother to her friend's kids. The mother of 10 was stretched thin financially from raising such a big family, and the childless friend had more than enough in savings from years of simple living for just two.
The friends were closer than most sisters and shared dreams and stories their whole lives. One day when they were both 54, the childless woman turned to her best friend and asked, "Now that your kids are grown, why don't you finally pursue your dream and go to nursing school?" The mom immediately tried to brush it off saying there was no way that'd be possible because of her age and the fact that it would take 4 years and a lot of money that she didn't have. She had already given up before even giving herself a chance to consider the possibilities.
Ask Yourself "Why Not?"
Well, the great thing about best friends is they tend to know when we're holding ourselves back, are being stubborn, over worried, irrational, and scared. They're there ready to listen when we say "no I can't do that," and ask us back "why not?" And that's exactly what the mom of 10's best friend did. She didn't flinch at the fact they were both already 54. Instead she boldly said with a smile, "Well how old are you gonna be in 4 years if you don't go to nursing school?"
They both laughed and that's when they decided they'd somehow find a way together to realize her life long dream. And this is a story with a very happy ending. As it turned out, the childless woman ended up gifting her best friend the tuition money she needed to get her nursing certification. She couldn't think of a better way to spend money she saved for so many years that would never go to kids of her own. She could bring incredible happiness and opportunity to someone she loved.
Well you know what? Eighteen years later, that mom of 10 retired at age 72 as the dean of their local nursing school!
This story sounds almost too good to be true, but it's real. It shows that it's never too late to follow your heart. And just because you might think your time has passed, you shouldn't let age, means, doubt, or fear hold you back. There is always a way when you have the will. Sometimes you just have to be your own best friend and cheer yourself on!
Untemplaters, have you or someone you know made a big life change that they never thought possible? Are you taking steps to follow your heart in love, your career, and in life? It's never too late to follow your heart!