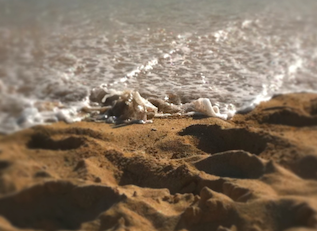 Another year is quickly coming to a close, and it's a great time to stop and reflect. I've had years in the past when I dreaded the upcoming New Year, usually because I didn't accomplish enough of my goals or had an approaching life change that I didn't feel ready for. Luckily I don't feel that way this year!
Here are a few things I feel good about that I accomplished this year. I didn't do everything I hoped, so I've rolled some of my uncompleted goals into 2012, which I'll cover in my next post.
Reviving Untemplater, I'm so delighted that I took over Untemplater earlier this year and got the site active again. It's been a challenging and rewarding experience for me and I can't thank you guys enough for your readership and support! 🙂
Improved ergonomics and reduced stress, I had hard struggles with back pain this year and finally got things under control when I started paying attention to proper ergonomics and managing my symptoms of stress.
Learned about veganism, I took a 7 day vegan challenge earlier this year to experience vegan cuisine and adopted some healthier eating habits. Even though I didn't convert to a vegan diet afterwards, I've enjoyed incorporating more vegetarian and vegan meals into my lifestyle and eat meatless meals about 75% of the time now.
Yakezie, Untemplater became an official Yakezie Member earlier this year!  I've met so many supportive bloggers through Yakezie and have had so much fun. I also contributed several articles to Yakezie, Shatter The Template Lifestyle, The Ideal Amount of Time to Spend Blogging Each Week, and How To Handle Bad Customer Service.
Donations and decluttering, I donated about 15 bags of clothes, books, and household goods to charity this year in my personal journey with obsessive minimalism. I also performed a digital makeover on my computer and got it running faster and freed up a lot of space.
Overcame my TV addiction, I've made a drastic improvement in the amount of hours I spend watching TV in the last several months. I went from 38 hours a week down to only about 6-8 a week now! If you struggle with watching too much TV, please try my tips on how to overcome a TV addiction!
Explored Istanbul, I had an amazing trip to Istanbul recently and was fortunate to see so many jaw dropping places. Check out my Top 10 List of Istanbul Must See Sights.
On a broader level, these are the top news events that were the most memorable to me this year:
Japan earthquake, the amount of damage from the 9.0 quake and tsunami was heartbreaking. Living in earthquake country myself, this was a wake up call for me.  We can't predict Mother Nature which is why it's so important to have emergency preparedness supplies on hand. I made a travel kit for the car and replaced all the expired supplies in the kits I keep at home and the office.
The Royal wedding, this brings back happy memories for me. I had so much fun watching the wedding on TV and seeing how happy William and Kate are together. Even though they spent a fortune, it was nice to see such a joyful and proud event for the Royal Family.
USA vs. Japan Women's World Cup, wow what a crazy game this was. It was one of the few times I'd seen professional women's soccer and it was awesome to watch. I hated to see USA lose, yet I was happy to see Japan win. After the huge natural disaster in March, Japan needed something to celebrate, and they played amazing!
9-11, the 10th anniversary of September 11th impacted me more than I expected. All the memories of that day and period in my life came flooding back. It was an emotional time for so many of us and we've come a long way.
Steve Jobs' passing, what a somber shock it was when I first heard of his death. I've been a fan and loyal Apple user for over nine years now and I felt deeply saddened that he had to die so young. What a legacy he left us. His Stanford commencement speech is one of my favorite sources of inspiration, and his words are priceless.
U.S. troops leave Iraq, I was so relieved to hear that the last troops exited Iraq earlier this month. I haven't followed the details of the war and politics much but I am so glad they were able to leave without any troubles. It makes me tear up when I think about all of the selfless sacrifices the soldiers and their families continuously make to keep us safe.
Untemplaters, how did 2011 pan out for you? Were there any particular news events that stick out in your mind? What are a few things you accomplished this year?