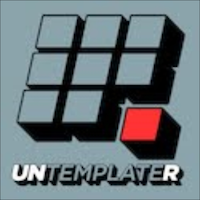 Hopefully everyone who is being affected by Hurricane Sandy is staying safe and dry. The storm reminds us how we can never be too prepared for a potential disaster. -Sydney
Mother Nature's Colossal Powers
The recent multitude of natural disasters striking Japan are so tragic and mind numbing. A close childhood friend of mine currently lives in Japan with her family. I immediately thought of them when I first heard the news.  Luckily they are all okay and were not injured by any of the quakes. I'm so relieved for them but it's still quite scary to think how close they are to everything that is going on right now.  Its times like these that we realize how important family and friends are and the basic essentials like food, water, and shelter.  It's so easy to forget the priorities of survival when we get caught up in our hectic day-to-day lives and how little the rest matters when disaster strikes.
Mother nature is constantly changing and it's humbling experiencing the sheer force of her powers. I myself have lived through hurricanes, earthquakes, and almost drowning in a rip current. To tell it straight, all were equally scary and I feared for my life during each incident. All of those events really make me appreciate the simple things in life like electricity, running water, food in the fridge, being able to turn on the heat, and logging onto the internet.
Disaster Recovery at Work
If you run your own business, put together a BCP – Business Continuity Plan.  Having all of your files saved on one computer is not going to cut it.  After all, your hard drive could die at any time from a power surge or a leak in the building.  My PC fried itself at work 2 years ago for no apparent reason – one day it just wouldn't turn on! – and I lost all the files I had on my desktop that weren't getting backed up on the servers overnight (luckily all the super important files were backed up, but I did have to redo several hours of work for the files I lost). And don't forget about your employees!  Make sure you have enough emergency supplies for your entire staff. You won't be able to raid your secret stash of candy bars alone if they are all huddled around you for guidance during a big storm.
There are many ready made emergency kits you can buy from the Red Cross, community groups, or online in various sizes.  Kits for your office should be easy to grab and go if you need to evacuate the building. Every employee should keep one under their desk. Emergency kits for home are often larger than those for the office and car, but make sure to keep them accessible and not buried under boxes in your attic or basement.
If you prefer to make your own kits, here are some tips on what to include.
Suggested Disaster Preparedness Kit Supplies
Water,  72 hour supply. 3 gallons per person covers 3 days
Food,  72 hour supply.  Non-perishable, low sodium snacks, such as canned or dried
Radio.  Portable, battery or hand-cranked
Flashlight, glow sticks.  Hands-free headband style lights are also useful
Batteries.  Include the various sizes for your radio, flashlight, and other devices
Solar chargers, cellphone.
First aid kit with manual.  Gauze, scissors, ace bandages, rubbing alcohol, instant ice packs, etc.
Prescription medications, eyeglasses/contacts.  Check the expirations of all medicines
Whistle, flares for your car.
Hygiene supplies.  Toilet paper, moist towelettes, anti bacterial gel, garbage bags
Matches, candles.  Store the matches in a waterproof container!
Dust mask, tarp, duct tape.  Can be used to limit exposure to air contaminants
Clothing, Shoes, & Blankets.  One set per person if possible.
Can opener, pocket knife, cutlery, paper plates.
Cash & Coins.  Have small denominations handy.
Photocopies of ID cards and insurance information.
Pliers, wrench to turn off utilities.  Locate the switches and valves in advance.
Fire extinguisher.
Infant supplies, pet food.
Paper, pens, permanent marker.  Store in waterproof container
Heavy work gloves.
Extra set of keys.
Map of your neighborhood and surrounding areas.  Store in waterproof container
Even if you've never experienced an emergency situation, I hope you'll think about putting aside some time to put together an emergency kit for your home, office, and car. I have a kit at work and at home but foolishly never thought about putting one in the car until a few days ago when I heard about all the people in Japan stranded in their cars.  In normal circumstances, roadside assistance will come to the rescue if your car breaks down, but it could take hours or days to get help if you're on the road when a major accident or event occurs and you're unable to drive to safety.
Supplies should also be placed in a single bag that's easy to carry, or have one bag per person if you have many people at one location.  Don't leave your emergency food mixed in with your normal pantry goods either where you could be tempted to raid them if you're too lazy to go to the grocery store. (I admit to having done this!)
Reminders and Restocking
Also set yourself a calendar reminder once a year to restock any supplies that have passed expiration. (This will save you the worry of an upset stomach in an emergency situation when there could be no running water)  I rely heavily on email reminders for things like this that are hard to keep track of and aren't frequent enough to become habit forming. Most calendar software has features that let you set reoccurring alerts at flexible time frames like Outlook and Google calendar.
Hold annual meetings with your staff at work, and loved ones at home to go over evacuation plans, supply contents and locations, update emergency contact numbers, and review first aid basics. Company files should be backed up regularly and stored at an off-site location. Practice data recovery and BCP exercises just like you practice fire drills. The more familiar you and your employees are with the process, the quicker you can get your business back up and running when it really counts.
Be Prepared and Help Save Lives
The best outcome for having emergency kits is that you spend some time and money putting them together and never have to use them. Right now I have a Red Cross kit at home and one at work. I'm picking one up for my car this week and will make sure nothing has expired in my existing packs.
Pre Made Disaster Kits
If you prefer to buy a pre made disaster kit, there are many available through Amazon:
Grab-'n-go 2 person, 3 day backpack disaster kit
Mayday 4 person deluxe emergency kit
Untemplater fans, have you ever experienced a natural disaster or emergency situation?  Were you prepared?
…My thoughts and prayers go out to all the victims and their families in Japan…