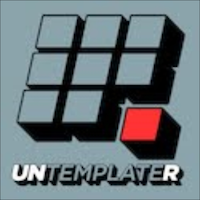 Over the last several weeks the primary thoughts that have been repeating over and over in my head are "wow…my neck is really killing me," along with "jeez why are my shoulders SO sore," and "why does my back feel like there are forks stuck in my spine?"  The pain and discomfort finally got so bad that I simply couldn't take it anymore & I wasn't getting any work done.  Dying for some relief, I went on a search to find the closest chiropractor to figure out what was wrong.
Luckily I found a highly rated clinic nearby and got an appointment the next day. After taking a look at my overall alignment, my chiropractor was quick to ask me "how many hours a day do you spend on the computer?"  Lets see, add up the 8 hours at my job and the 4-5 I easily spend at home, and that gets to 12 to 13 hours a day (?!).  Yikes, he's going to think I'm crazy.  I hesitantly replied "…10?"  My doc looked at me as if I had just confessed to being a cocaine addict.  "That is tooooo many hours," he said in his Russian accent as he shook his head, "the human body is designed to move, not to sit typing all day long."
My Wakeup Call
I didn't want to waste my precious appointment minutes explaining to him how much I LOVE being on the computer all day and that cutting back on those precious hours would be like trying to tear off one of my limbs.  However, finally acknowledging to myself that my hours were really closer to 12-13 and hearing him explain that my work and bad posture habits were greatly contributing to my physical pain, I got a much needed wakeup call.  Oh and I almost forgot to mention all the horrific machinegun sounds that went off from all the adjustments he had to do to my neck, wow.
Since decreasing computer time really isn't a viable option for me, I immediately started paying really close attention to my overall posture, sitting habits, and my desk setup afterwards.  I always knew I had a tendency to slouch on the sofa and hunch over my keyboard, but being pain free for so many years I figured I'd be fine until I got closer to my 40's/50's.  Foolishly, I didn't realize that for the last few years the height of my desk has been forcing my shoulders to rise by a good two inches whenever I was using my computer.  With my back still throbbing as I write this, I'm surprised my body was able to put up with all my abuse for as long as it did.
Ergonomic Tips
Don't be like me and wait until your body reaches its breaking point!
Sit up straight with your shoulders relaxed all the way down
Your elbows should be close to your body, bent between 90-110 degrees when typing
Forearms, wrists, and hands should be in a straight line (If you've ever played piano, mimic that hand position)
Raise/Lower your chair so your feet are flat on the floor or use a footrest
Check that the back of your knees are not pressing against your seat
Avoid reaching and leaning for items on your desk
Adjust the height of your monitor to avoid neck and eye strain
Correct the lumbar position of your chair or place a small pillow or towel in the arch of your back
Take breaks and stretch regularly
Set reminders to check your positioning until proper posture becomes second nature
Some other things to consider for back care:
Reduce stress, meditation
Regular chiropractic adjustments
Massage Therapy
Acupuncture
Try an exercise ball in place of a chair
Improve core strength & flexibility with regular exercise
Inversion therapy
Use a supportive pillow (ex. memory foam) when you sleep
Replace your mattress if it is worn out
Wear a back support brace
Strap on an ice pack to reduce swelling
Take a warm bath with Epsom salts
Improve your efficiency & try to spend less time sitting for long periods
Examine your posture in a mirror
The Office
If you're setting up a home office or a small business, don't rush through your furniture selection.  Basing your decisions only on looks and price can end up costing you physical pain, and more time and money later on trying to fix things.  Employees have all sorts of body types and office furniture is not one size fits all.  Luckily most chairs on the market now come with many adjustable settings for height, seat depth, reclining, lumbar, and the arm wrests and will accommodate the majority people.  If your chair can't adjust to a suitable height for your workstation though, check if your desk can be lowered/raised or consider installing a keyboard tray underneath it.
Successful companies invest a lot of money in ergonomics through training programs and hiring specialists to survey office conditions and help select the best equipment for their employee's health and safety.   Did you know that workers compensation claims cost companies nearly $20 billion each year and approximately 35% of lost workdays are due to repetitive stress injuries like carpal tunnel syndrome?  Research has also shown that people who receive training in workplace ergonomics and are provided with highly adjustable chairs are 20% more productive.
Check Yourself
Even if you aren't doubling over in pain like I have been lately, I strongly urge you to take a few minutes and survey your posture, computer typing habits, and those around you.  Is your neck jutting forward, your back resembling Quasimodo's, or your shoulders lifted halfway to your ears?   Determine what you need to fix or arrange a consult with an ergonomic specialist for a full evaluation. 
Healing Back Pain
If using proper ergonomics doesn't resolve your aches and pains, I strongly encourage you to read my post How To Cure Back Pain And Other Ailments.  There are some types of pains, especially lower back pain, that are directly linked to stress.  This is something I struggled with for a long time until I read the book Healing Back Pain by Dr. Sarno which completely changed my life.  I'm not joking around!!!  Dr. Sarno is a miracle worker.
Untemplaters, how many hours do you use a computer on a daily basis?  Is your posture impacting your productivity?