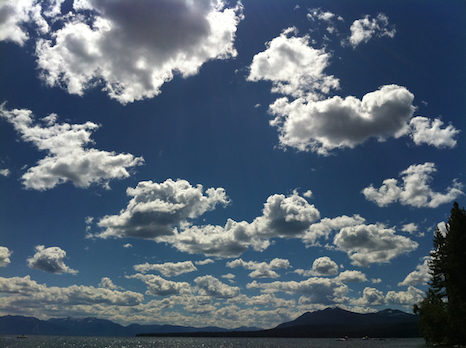 December is one crazy month! In times like this when things can just get crazy busy, I like to press pause and get inspired, refreshed, and centered. One of my favorite ways of doing that is reading quotes, reviewing my goals, and reminding myself to take a step back and remember the big picture and to be thankful for all the things I have.
Now that I've gotten all my gift shopping and holiday cards done, I'm feeling excited about the upcoming weeks and the New year. I've been working like a crazy woman and November was one of the fastest months for me all year. December isn't far behind, especially since I've been traveling again, but I'm trying hard on not getting caught up in all the frenzy. I'm sure a lot of you are busy as well right now getting ready for the holidays, finishing up open enrollment, keeping your fingers crossed on a promotion, or getting up the courage to ask for a raise or switching careers in the New Year.
Simplify And Avoid Ending The Year Stressed And Unhappy
December should be a happy time when we look forward to spending time with loved ones and get inspired about the upcoming New Year. And it's sad when the holidays turn into stress and anxiety. I used to spend so much time and money shopping for gifts and getting stressed not knowing if the person receiving them would like and actually enjoy the presents. Nowadays I try to keep things as simple as possible and only buy a few small gifts for my closest family members.
After talking to my parents, I learned that they find photos and gift cards the most fun and helpful presents, so that makes my life easy now! I also stopped exchange gifts with friends, so that saves me a lot of money and time too. I'd much rather spend time hanging out with them anyway instead of running around shopping.
Let Go And Look Beyond The Allure Of Material Things
December is such a big shopping month though and it's easy to start wanting more, more, and more things for ourselves as we shop for others. But getting caught up in material things isn't good for the soul or your budget. Before you go out and get tempted with all the sales and shiny new things in the stores, look around your home at all the things you already have.
Is your closet overflowing? Can you even fit your car in your garage? Spend some time organizing and donating things to charity and you'll probably realize you already have way too much stuff.
Think about giving your time instead of material things as well. My mom loves it when I give her "gifts" of fixing, cleaning, and organizing things around her house. Spending time with her and helping her out doing things she physically can't or doesn't know how to do means so much more to her than a new sweater or a pair of earrings.
Reflect And Get Inspired With Quotes That Make You Smile, Nod, And Go Hmm!
I love reading quotes and mulling over their meaning. It doesn't really matter to me who said them, there's just something wonderful and refreshing about quotes in their simplicity, wisdom, and philosophy. They help me get inspired, clear my head, and lower my stress levels. Here are some quotes that I read recently that helped me feel refreshed and re-centered.
The most important things in life aren't things – Anthony J D'Angelo
In school, you're taught a lesson and then given a test. In life, you're given a test that teaches you a lesson. – Tom Bodett
The future does not belong to those who are content with today…timid and fearful in the face of bold projects and new ideas. – Robert F Kennedy
Idleness is not doing nothing. Idleness is being free to do anything.  – Floyd Dell
Begin to see yourself as a soul with a body rather than a body with a soul. – Wayne Dyer
The cure for anything is salt water – sweat, tears, or the sea.  – Isak Dinesen
The price one pays for pursuing any profession or calling is an intimate knowledge of its ugly side. – James Baldwin
Music is the only language in which you cannot say a mean or sarcastic thing – John Erskine
Opportunity is missed by most people because it is dressed in overalls and looks like work. – Thomas Edison
If you live to be one hundred, you've got it made. Very few people die past that age.  – George Burns
There will come a time when you believe everything is finished.  That will be the beginning. – Louis L'Amour
For every minute you are angry you lose sixty seconds of happiness.  – Ralph Waldo Emerson
Here are some more posts with quotes you will enjoy: