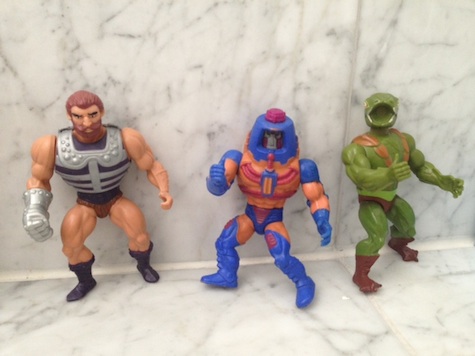 As an online entrepreneur, I pinch myself at least once a week to make sure I'm not hallucinating. If you were to ask me five years ago whether I could sit in a hot tub all morning hanging with my He-Man figurines while blogging full-time I'd say you were crazy cray. But after starting Financial Samurai after a year of deliberation, this is now my normal routine when I'm not traveling.
Maybe I'm too pessimistic in my optimism, but I firmly believe the good times won't last forever online. Traffic could drop by half as it did one day due to a Google analytics reporting delay. Thankfully everything went back to normal the very next day, but for a moment there I thought my blog life was over. Everyone who blogs for a living or has a business solely based online is vulnerable.
Your best affiliate could go out of business next month or drop their affiliate rates, causing a tremendous hit to your bottom line. Search algo changes might wipe you off a consumer's map forever. Hackers could even get a hold of your server and erase all its data. Before you do a silly thing like quit your job to work full-time online, read how you may very well end up broke and dying alone if you don't carefully plan.
THINGS ARE ALWAYS CHANGING
What do Tower Records, WorldCom, Circuit City, Lehman Brothers, ATA Airlines, The Sharper Image, Washington Mutual, Ziff Davis, and Hostess Brands all have in common? They are all dead! After some great runs early on, all of them made some type of business misstep that put them out of business for good. The key to avoiding a similar fate is to recognize what needs to be done before it's too late and implement changes.
Starting an online business is one of the easiest things to do. Anybody can get up and running within a day thanks to resources such as starting a profitable online store, WordPress, eJunkie, and Shopify. For bloggers, the main thing we want is traffic, the more the better. The second thing we want is high quality traffic. Maintaining and growing an online business is not so easy.
TIPS FOR ONLINE ENTREPRENEURS
Here are some tips every online entrepreneur should follow.
* Consistently build your brand. There's a debate in the online world between having a domain name that contains your keywords and a domain name that has nothing to do with your product. You can build your brand using either method, but as we saw from the Exact Match Domain penalty in 2012 by Google, you can run into some serious risk with keyword stuffing. Instead, I highly recommend you come up with a domain name that is more memorable for your clientele. And pick a strong theme for your site. Choose one to three colors that create association with your image as well. Financial Samurai's colors are black, silver, and red. Additionally, here are 20 branding tips for your business.
* Create alternative traffic sources. The Google Gods mostly bless those who put in the effort to consistently write good content online. But good content is subjective and sometimes you'll get punished without even knowing why. Even if you don't get punished in search, perhaps you won't get rewarded either, and you could fall behind your competitors. Consider starting a Forum to create a stickier user base. Definitely create a Feedly or E-mail RSS feed to keep your audience engaged. If you have time, start a private monthly newsletter that provides a unique value proposition that is unavailable to public users. Value propositions include discounts to your products, sensitive information about your business, and so forth. I have yet to create a monthly newsletter on Financial Samurai because I'm lazy and things have been going well. The traffic jolt on Google Analytics the other day however is mobilizing me to start.
* Network high, low and across genres. The best way to build relationships is through comments. If you can meet up with your fellow online friends through conferences or meetups, even better. Relationships add up over time. For example, the Yakezie Network is a great way for personal finance bloggers to connect. A newbie blogger is instantly welcomed in the 6 month Challenge for membership because we've all been through it. My attempts to have the entire network cross pollinate with the Lifestye genre has largely failed. However, there are about 15% of Yakezie bloggers who fit different niches such as mom bloggers, coupon bloggers, and travel bloggers. I've been slowly but surely building relationships with bloggers in the retirement, travel, and SEO field because these are natural areas of interest for me.
* Try to avoid the easy money as much as possible. After about 6 months to a year, offers for sponsored posts and text link ads will inevitably fill your inbox. The money is fantastic for how much little work is entailed. But Google has obviously punished sites who sell too many irrelevant, spammy links over the past several years and the entire SEO has evolved for the better. Now offers come with relatively higher quality content. I believe we should all be able to do whatever we want with our sites, but if we are to depend on Google, I recommend following their rules. Keep any guest/sponsored content at no more than 1 post per every 10 organic posts you've written. Make sure every sponsored/guest post you take on is highly relevant to your site's niche as well. The best way to make money online is through affiliate income, which doesn't have the risk of punishment by Google if you use reputable programs with no follow links.
* Focus your time on the things that are working. You might have 10 different affiliate advertisers going on at once. Focus your time accordingly to how much each one is performing. Given nothing lasts forever, it's important to extract as much benefit from a particular favorite product as possible. I've got one affiliate product that pays 4X greater than my second favorite product. I best be spending 4X more time or more.
* Think long term. If you can avoid the temptation for short term easy money, you drastically increase your chances for big money long term. The most successful bloggers and businesses online sell a product or make a lion's share of their income through affiliate income. We are talking tens of thousands of dollars a month vs just several thousand a month. This doesn't happen overnight obviously and takes dedication, hard work, and consistency. The key is to be patient enough so that your brand and content gain enough traffic and credibility over time. Once it has, then you'll really start making a good return with much less fear and effort.
* Plant a seed now. New projects take time to grow, so stop making so many excuses and just get started. Work on a new initiative now that may start paying back in 6-12 months so you have a perpetual income stream. Don't expect immediate results and give up too soon. Try not to get too caught up in analytics early on either or you'll drive yourself crazy. A seedling takes many years, through changing seasons and storms, to grow into a giant Redwood tree. Consistency, perseverance, and resilience are some of the hardest things about being an online entrepreneur. Start now and keep your momentum going strong.
CAREFUL NOT TO OVER DO THINGS EITHER
The number one focus for bloggers and online entrepreneurs should be to brand through consistent content and product offerings. I've seen way too many people spend too much time redesigning their sites over and over again to no avail. Once you've got a good enough design, leave it alone! No new visitor is going to think, "Wow, I'm going to buy your product or fill out a form because of your great website layout." Good enough is good enough folks. Focus on your content and product offerings.
Vanity metrics such as your RSS subscriber count or mentions are fun to look at, but shouldn't be obsessed over. Focus on your click through rates (conversions) and click count as a percentage of your overall traffic. You can have a million visitors a month but if they are all forum subscribers who never buy anything, then the traffic is not going to do much to your bottom line. Quality traffic on the other hand is engaging and actionable.
If I told everyone they could generate $50,000 – $100,000 a year in online revenue, I bet most people would be all over the opportunity to become online entrepreneurs since the per capita income is only around $45,000 a year. But making good money is never easy. When I tell folks it takes three to five years of consistently posting 3-5 times a week on a particular niche, the interested parties immediately start to fade. The majority of those who still believe drop off before the first full year is even done.
If you want to be a successful online entrepreneur, you've got to make the effort or accept exactly the situation you are in and not complain. The good times won't last forever for those who aren't flexible enough to adapt. However if we are resilient, then the good times might last a little bit longer than we expect.
STRIKE WHILE THE IRON IS HOT
If your blog is getting good traffic, I encourage you to find great products out there that fit with your content that you use as well. I've become an "authority affiliate" in Personal Capital and Motif Investing because I consult with them in their office every week. No other blogger has the same access.
* Personal Capital Review – A Sit Down With The CEO – This is my Personal Capital review post I wrote after sitting down with the CEO, COO, and VP of Marketing for two hours at their HQ. Because it is unique, it has done a great job in search. It's thoroughly and insightful, unlike other review posts where the author doesn't even use the product!
* Motif Investing Review: The ETF Killer? – Another meaty review post I wrote after sitting down with 50 Motif Investing employees in engineering, research, marketing, and the CEO. The review is extremely thorough, and I absolutely love their value proposition of letting individuals become their own fund managers for cheap.
All three review posts rank very highly in Google, and so they should. I am an authority affiliate who has actually spent hours sitting down with the very people who work at the companies I review. For Personal Capital, I've literally worked in their SF and Redwood City Offices for over 1,500 hours from Nov 2013 – Feb 2015. For Motif Investing, I've spent about 200 hours so for in their offices in San Mateo. And for Prosper, I've had multiple lunches with their marketing people in San Francisco.
Write great reviews and you'll do great!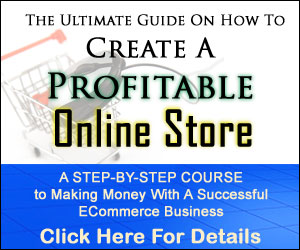 Updated 2016.