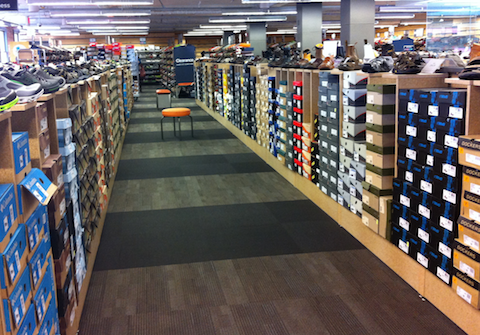 As technology progresses each year, competition continues to rise in every industry. Barriers to entry are dropping with these technological advances, and more and more creative minds in the Gen X, Gen Y, and Millennial age groups are looking to entrepreneurship. There are so many things to do when you start your own company, and a crucial one to tackle early on is branding. Let's look at some helpful branding tips for your business.
Are You Sure You Know What Branding Means?
Ok, so what is branding? The way most people would explain branding is coming up with a name, creating a logo, picking out a color scheme, or more broadly just as advertising and marketing for a business. None of these simple descriptions however are really correct, and branding shouldn't be confused with marketing and advertising. We tend to confuse branding with only visuals, such a catchy design on a product that entices you to grab it off the shelf.
Brand recognition and aesthetics are important components, but business branding is much more than that. Branding is about the psychological reactions and emotions that arise in the consumers and employees of a business, and whether or not these associations create value and convince them that a particular product or service best meets their needs.
20 Branding Tips For Your Business
Understand the multi dimensional aspects of branding. Branding requires thought, time, research, and listening. You won't be able to build your business's brand in a day and be able to overtake your competition. Before you throw your life savings into building your own company, figure out why customers would want to choose you over someone else.
Focus on branding early on. Before you can start on the visual aspects of branding, you need to know what you want your business to portray. Figure out what type of reactions you want from your customers and what your competitors aren't doing that you can.
Set goals for the tangible and intangible attributes of your brand. You've probably heard the saying, "A goal without a plan is just a wish." Put together a calendar and an action plan for the goals you want to achieve. Don't forget about the intangible attributes of branding as well.
Get your name right. Coming up with a name for your business and products can be challenging, but it's also one of the most fun. Decide on something unique, that's easy to remember, and fits with your brand.
Determine your identity and why you're different. Differentiation is key to gaining customers and having sustainable growth. Figure out what your identity is and how you can relay that to your customers.
Write down your mission statement and slogan. Every business should have a mission statement and a slogan. Make sure that you practice what you preach or you'll never retain any users.
Seek feedback on the perceptions, voice, and personality of your business. Even if we think we're doing everything right, our customers could have vastly different opinions. Request honest input, take surveys, and ask questions. If there's a disconnect between what you think your branding is to what your customers think, you're branding needs work.
Gather testimonials. People love reading reviews, but unfortunately users tend to write negative reviews more often than positive ones. And people can be overly harsh online, especially when they can post anonymously. So keep an eye out for what's being said and be sure to gather positive testimonials from your happiest customers and share them.
Assess the value add of your brand. As consumers, we have it easy. There are so many options when it comes to making a purchase and we can be as picky as we want. Business owners have the hard task of convincing us why their product is best for us. Think about the value add of your brand that will get you the most loyal customers.
Don't spend money on advertising and marketing if your branding is unclear. Marketing and advertising are crucial to having a successful business, but if you haven't figured out your branding first you'll only be throwing money away.
Listen to your customers. Even as much as you love your small business "baby," chances are you haven't thought of everything. Listen to your customers and be open minded about making changes and tweaks if they offer constructive criticism and ideas. When you've been slaving away 7 days a week as an entrepreneur, it's easy to get defensive and shout, "What the h- do you know?!" but try not to take it personally because it's worth it to hear everyone out.
Remember that branding isn't fluff. One of my ex-colleagues went to get his MBA to switch into a career in branding. At the time I thought he was a fool because it sounded like such a fluff field. But he's now making a nice 6 figure salary at Proctor & Gamble and totally proved me wrong. There's big money in branding and a lot of companies invest significant amounts of time and money into it.
Manage expectations and audit your customer service. Customers get angry when their expectations aren't met and they have to deal with crappy customer service. Set clear expectations up front for your users and make sure to regularly audit your customer service team if you have one. Don't let your employees blow up your business by being rude to your precious paying clients!
Show support in your community. A lot can be said of companies and small businesses who support their local communities and other causes. One popular trend in SF and a lot of places now are restaurants that use local produce, and people can't get enough of it. Some companies chose to show support in other ways like donating a percentage of their profits to charities, which can also help contribute to a positive brand.
Create a website and keep it updated. If you're creating a business, you must have a website in today's world. It doesn't have to be fancy with lots of bells and whistles, but you need at least a basic online presence even if your business isn't based on the internet. If you don't have one, most people just won't take you seriously. Be sure to keep your contact information, product offerings, and prices updated at all times.
Be Unique And Consistent. Show your true colors and be unique. Users are drawn to new trends, rarities, and personal stories. You'll also need to be consistent with your branding over time and across platforms such as through social media, products, and physical locations. There's a reason why all the Cheesecake Factory restaurants have the same color schemes and menus.
Aim for recognition, trust, and respect. Customers aren't going to come back if they don't trust you. Nor will they be willing to spend any of their money if your business has a bad reputation or if they've never heard of you before. Branding takes time, but your efforts are worth it.
Publish updates and press releases. Once you have a website for your business, have a section where you can publish updates and press releases. Once you get big enough you can submit them to the media as well to help get the word out on what your company is up to.
Protect what's yours. With all the competition out there, you must take precautions to protect what's yours. Before you work with any contractors or third parties, get a signed NDA. And talk to your lawyer about how to protect your intellectual and physical property. The last thing you want is someone else stealing your great idea and making millions off of it.
Get involved and network. As your business grows, it's easy to outsource more and more work to your employees and to outside parties. Don't get so detached that your branding gets lost and diluted. Stay involved and utilize your connections to network and help spread the reach of your brand.
Untemplaters, do you know of any branding gems or branding bombs out there? How did you define branding before reading this post? Do you have any branding tips from your own experience?
Copyright 2013. Original content and photography authorized only to appear on Untemplater.com. Thank you for reading!