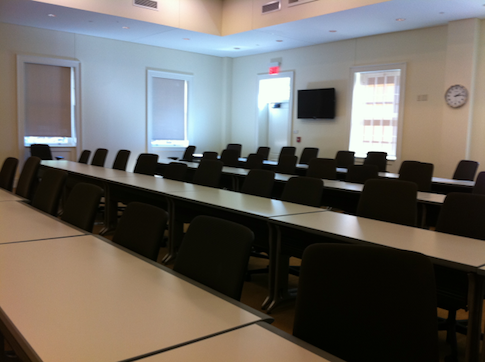 If you graduated from college, congrats! You are now in an exclusive minority, as only about 30% of Americans have college degrees. Sounds a bit hard to believe doesn't it? Well now you have the challenge of figuring out what to do with all your years of education. If you have a job after college, way to go! As far as you're concerned, the unemployment rate feels like 0%. But if you are unemployed after college, then the unemployment rate feels an awful lot like 100%. Mixed in with all of this is figuring out if you need to go back and live with your parents or brave the expensive leap into the world on your own. What do you think, is living at home with your parents so bad after college?
The primary reason "boomerang kids" head back to their parents house after college is due to money. College is so expensive! It's no wonder that more and more people are starting to question whether or not college degrees are even worth it. That's an entire topic in itself though, which I'll touch on another day. But my short answer is there is no clear cut yes or no answer on that one. Everybody's situation and career goals are different, and sometimes higher education just doesn't make sense. But personally I still lean towards promoting college degrees since I wouldn't be where I am today without by BA and there are lots of benefits and affordable ways to go to school. I wasn't rich, but my family and I made it work.
Finding A Job Is Tough When Your Parents Live In The Boondocks
What I want to discuss today is living at home with your parents after college. It's quite common place nowadays as quality entry level jobs seem harder to find. The Boomer generation over 55 isn't retiring as we hoped thereby the workforce cycle isn't refreshing and functioning like it used to. I've interviewed a fair number of college grads between six months to a 1.5 years out of school who were still looking for full time work. That's a long time!
Trying to find a job for that long without any income coming in and student loans knocking on the door can be super stressful. So it's no wonder that a lot of grads are heading back to mom and dad's. But that doesn't always work out so great if your parents live out in the boondocks and you want to get a job in the city several hours away or in a different state. Using online job sites offer a lot of flexibility, but takes patience and discipline. (here's a list of the best job sites for today's job market)
Some employers don't want to look at resumes that are from out of state or long distance either. One way to get around that is to use an address of a friend or relative in the area that you want to apply. Either that, or you can rent a PO box. A lot of private mail service companies offer mailboxes with normal street addresses that don't stand out like sore thumbs on resumes like USPS PO box addresses do.
Expect Your Parents To Always Worry And Just Embrace It
If you have to park at your parents house after college, you have to be willing to accept that they're going to worry about you. It's just what normal parents do. Maybe they won't actually tell you they're worried, but you'll see it on their faces from time to time and hear it in their questions and tone of voice. They worry because they care about you. They're not trying to drive you bat crazy, they're just being parents. My mom and dad still worry that I don't eat enough and I live all the way across the country! It used to really annoy me, but once I just accepted that they worry because they love me, it became easier to brush off and isn't a big deal anymore.
Try hard not to get irritated at your parents. The worst thing you can do is lash out at them. Remember they didn't have to open their doors to let you back in. I know it's hard because you're an adult and they shouldn't have to worry or take care of you anymore, but it's also hard for them to stop doing parenting type things. I don't think my mom will ever stop trying to take care of me or sending me care packages. It's quite sweet really.
So what can you do to help them worry less? Talk to them! Ask them for advice. Talk about your fears. Keep them updated on all the things you're doing to try and get interviews. The worst you can do is push them away and stop trying. Include them and ask them for tips on your resume and networking. Make sure to read my job interview tips too.
You Better Chip In And Save Some Dough
Just because you're not paying rent doesn't mean it's okay to go out and rack up your credit card. Use your time at home to start learning about personal finance now and keeping a budget. You will thank yourself later, trust me! Arming yourself with personal finance knowledge will get you further faster in life and will also give yourself a sense of empowerment.
Also, even though you're living at home with your parents, there is still no such thing as a free lunch. So be courteous and remember that your parents expenses just went up when you walked back in the door. Groceries, utilities, gas, etc all of these expenses are now higher with an extra person, yes that's you, under their roof.
So please respect your elders and chip in whatever way you can. Wash the dishes, absolutely do all of your own damn laundry, help them run errands, and clean up after yourself. If you have the means you can also help pay for the increase in their expenses or even offer to pay them a set amount of money once you get a job. Don't ever assume that your parents are happy to be paying for you or that they have endless means. Money can be a touchy subject with families, but that doesn't mean it's okay to hide from it or always think that talking about money has to be negative or awkward. I wish I talked to my parents about money when I was younger, but better late than never. Check out my 10 Tips For Helping Family Members With Money Problems.
Still Living At Home With Your Parents After You Get A Job?
Once you finally land that job you've been waiting for and worked so hard to score, celebrate! Most of you will probably be itching to get your own apartment asap once that happens. But for some of you it may be harder to leave. I mean it's gotta be tempting to have your parents continue to cover your housing costs because you'll finally have your own money to spend on clothes, a car, going out, and such. You've lived with them for x amount of months already, so what's a few more, right?
I actually know someone who's in this position right now. He finally got a full time job a few months ago after living with his parents for about a year, but he still hasn't moved out! He has his commute down, his mom has dinner made when he comes home, plus he has money to buy rounds of drinks for his buddies now and pay for a new car. So…how is it his parents haven't given him the boot? I'm not sure exactly. Chances are his parents are starting to tap their feet impatiently.
If you find yourself in a similar situation, please make sure to have a heart to heart with your parents. If they are actually truly happy to have you stay (this is rather rare), agree on a monetary amount you will start contributing every month and stick to it. But better yet, work with them on an exit plan. Set a solid date and make a real effort to sign a lease on an apartment before that date. Otherwise without a plan, tension is probably going to build up in their house rather fast. Don't take your parents kindness for granted!
Plus, becoming independent is an absolutely incredible feeling, trust me! Yes it's scary going from the comfort and easy lifestyle of being with your parents out into the real world, but you just have to do it. Once you're standing on your own feet your life will change completely!
Further reading: Adults Who Live With Their Parents
Refinance Your Student Loan With SoFi
SoFi is a fantastic social lending company that provides rates as low as 2.6% variable with auto pay and 3.4% fixed with auto pay. The reason why they can offer lower rates than the rest is because they analyze you based on merit, quality of employment, and education besides just a credit score and financials. There is zero origination and prepayment fees. Offer terms are from 5, 10, 15, 20 years in both fixed and variable. Both private and public student loans can be refinanced.
Besides low rates, one of their best features is their unemployment benefits. If you lose your job while repaying your loans, you don't have to pay your loan for up to 12 months while you look for a new job! Interest will still accrue, but having this cash flow break is a huge benefit. They also provide job assistance guidance as well. Over 500,000 users have refinanced with SoFi for an average $15,767 in lifetime savings.
Learn more and refinance or apply for a new student loan here.
Copyright. Original content and photography authorized only to appear on Untemplater.com. Thank you for reading!