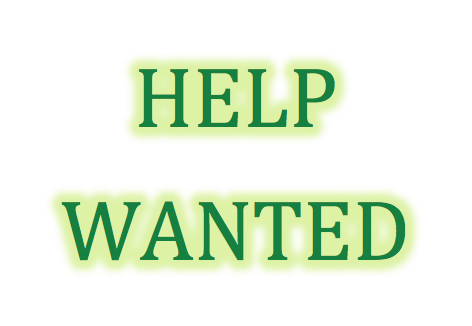 When you're getting ready to graduate college, switch careers, bounce back after being laid off, or come back to work after an extended time off, it can be so stressful trying to find a job. You may feel so overwhelmed you don't even know where to start. The good news is that the Internet helps a ton in finding the latest job postings, and makes it easy to distribute your resume, publish a profile, and apply for positions locally and abroad.
The downside with the Internet though is that there are tons and tons of job sites out there. It can get pretty time consuming trying to figure out what each one does, which ones are free versus paid, and how long each one has been around. To save you time and help get you one step closer to finding a new job, I've put together a list of some of the best job sites for today's job market. I've listed out the services that seven popular sites offer, what subscription options they currently provide, as well as when each of them were founded.
Monster.com
I like Monster because they've been around forever and I've had good experiences with them in my own job search. This was the first job site I used when I was in college. I clearly remember the butterflies of excitement and anxiousness I had when I was browsing through job listings. It's tough trying to figure out what you want to pursue after graduation. I've also had decent luck with Monster on the employer side as well, publishing job postings and searching for candidates.
Services: Job search by location, job title, industry, company, key words, job type (full time, part time, etc), career level, education level, experience, posting date, salary. Post resumes. Create cover letters. Resume writing services. Save searches. Advice forums. Career advice. Career mapping. Career snapshots. Career benchmarking. Company profiles. Email subscriptions.
Subscription Information: Free. Account not required to search but you need to create a free account to apply, post resumes, subscribe, etc.
Founded: 1994
Glassdoor.com
This site has gained a lot of popularity in recent years. Although you can get an inside view into companies based on reviews posted by current and former employees, as well as interviewees, don't assume everything you read here is the full picture. In general, people tend to write bad reviews more often than good ones, so take note of what is said but keep an open mind and don't let the disgruntled employees ruin your dreams. If you find reviews that raise doubts about a particular company you're interested in working for, simply ask questions about your concerns during the interview process and judge for yourself.
Services: Employee generated reviews and salary information covering 190 countries. Job search by location, job title, company, industry, salary, keywords. Interview questions. Interview reviews. Office photos. Find connections through Facebook. Company ratings. CEO approval ratings.
Subscription Information: Free, account required. Students get full access for 1 year. New users get full access for 10 days. To get unlimited free access, simply post an anonymous salary, company review, or interview experience.
Founded: June, 2007
TheLadders
You probably remember seeing TV commercials for TheLadders about their $100,000+ salary job listings. While TheLadders still specializes in high salary brackets, they've expanded to include job listings for all compensation ranges. So if you're dreaming of big bucks but aren't quite sure if you have sufficient work experience needed for a six figure job, you can now apply to a larger pool of listings while still get access to view and apply to those fabulous high paying jobs. Even if you're not actively searching for a job, it's fun seeing what types of jobs are out there that pay over $100,000/year.
Services: Job search by location, industry, job title, salary, company. Job matches. Hiring Alerts. Connect with recruiters. Resume critiques. One on one resume rewriting services. Success stories. Career advice.
Subscription Information: Multiple options. They offer both free and paid accounts.
Founded: July, 2003
Beyond.com
If you look past the cheesy photos on Beyond.com's website of people posing in celebratory "Y"'s like in their logo, you'll find a helpful and professional job site with over 35 million members. Their online industry communities are a great way to ask questions, network, and discuss career topics with other people in your niche. Beyond's tools to build your own home page are also a great feature.
Services: Create a professional & personalized home page, connect with people in any of 47 industry community groups, check salary trends, read career news and advice columns. Job search by job title, location, company, salary. Get personal assessments, background checks, resume writing assistance, help with franchising, watch free career videos.
Subscription Information: Free to create an account, apply to jobs, and post your resume. Paid services also available.
Founded: 1998
ResumeRabbit.com
A lesser known site that helps save you time in your job search is ResumeRabbit. Their speciality is taking your resume and posting it on multiple websites for you so you don't have to do all of that legwork. Currently you can choose from up to 85 job board sites that you want them to post your resume on. Be aware that it's unlikely your resume will get posted on all 85 job sites since some of the sites are industry specific, but most people get their resumes posted on roughly 40-45 sites, some closer to 45-55 depending on their niche.
I recommend you sign up using an separate email address from your primary email account due to the volume of email that comes along with using ResumeRabbit's service, plus some spam is bound to get past their filters. And just be aware you will get notified for both free and paid job listings so you'll have to decide what you want to pursue. ** It's a great way to get yourself on a lot of job sites fast with practically no work at all.
Services: Automated resume posting service on up to 85 job sites, real time status reports, centralized login, exposure to 1.5 million employers and recruiters, job alerts by email based on your criteria. They offer the option to have your resume published with or without your personal information included.
Subscription Information: One time fee of $59.95.
Founded: 1999
Indeed.com
Indeed is another popular job site search engine and gets over 100 million unique visitors each month. They aggregate job postings from various places all over the web, including newspapers, job boards, and company career pages. And as you can see below they have quite an international presence. If you're into a mobile lifestyle, you can search for overseas jobs to your heart's content.
Services: Job search portal covering 50 countries and 26 languages. Job search by location, salary, job title, company, keywords. Post resumes. Receive job Alerts. Filter out specific employers. Search and comment in forums on Companies, Jobs, Career Advice, and Work Stories. Post jobs. Find resumes.
Subscription Information: Free. Creating an account is optional and is not required for search.
Founded: November, 2004
Craigslist.org
Craigslist used to be where everyone would go to job search by default. While it's still very popular I don't recommend relying on it alone. It's an easy way to see what's going on in your area but you need to be more wary. Be aware that a lot of the job postings are published by recruiters, not by the actual employers themselves, so there's no easy way for you to know who's on the other side of the job posting. I knew an HR woman who used to publish totally fake job postings with tempting descriptions to try and bait some of her current employees to see who was thinking about leaving. What she did was illegal but she got away with it! So be aware that type of stuff can happen on Craigslist.
Services: Job search by location, industry. Post resumes. Find resumes. Community and discussion forums. For sale classifieds. Personals.
Subscription Information: Free. Account not required to search or inquire.
Founded: March, 1995
Keep Your Options Open
I've seen a lot of hiring and people switching jobs this year after several years of stagnancy. But even if you haven't made your move yet, that doesn't mean you've missed the boat. It takes courage to put yourself out there, and to keep going after no call backs or being rejected.
** Remember though that rejection is one of the best forms of motivation to prove people wrong. Brush up your skills by preparing answers to these interview questions and read these tips before going on your next interview. And believe in yourself.
There are still a ton more websites out there that I didn't feature for job search, posting your resume, finding an internship, doing research, etc. I suggest you start with a just few of my list of seven best job sites above. If you spread yourself thin across too many sites at once, you're likely to end up not using any of them at all. So stay focused, fine tune your resume, don't be afraid to sell yourself, keep applying, and don't give up hope! If you're still interested in more job related sites you may find the list below useful.
CareerBuilder.com
CollegeRecruiter.com
Internships.com
LinkedIn.com
PayScale.com
Salary.com
SimplyHired
TweetMyJobs
YouTern.com
US.jobs
Untemplaters, what do you think are the best job sites for today's job market? Do you have a favorite employment site? What's the shortest and longest length of time you've spent looking for a new job? What has been your biggest challenge? What is the unemployment rate like in your area and industry?
Copyright. Original content and photography authorized only to appear on Untemplater.com. Thank you for reading!