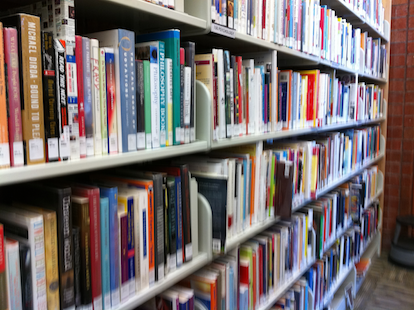 Like many of you, I graduated with thousands of dollars in debt – $16,500 to be exact. My student loans could have been a lot worse, but I worked part-time during college and managed to get a partial scholarship to pay for tuition. My lower income parents risked so much financially for me to go to college. There was no way I could let them down! I want to share with you a bit of my story along with some college loan consolidation advice so you too can get a handle on your debt and hopefully save some money.
I did well in school but unfortunately, I did not have nice, cushy job lined up upon graduation. I didn't want to stay on the East Coast to look for work, so instead I decided to fly all the way out to San Francisco to try my luck. Fortunately, I had a couple of friends who moved out a year earlier who could show me the ropes. I accepted the six month grace period before repayment was necessary to buy time. Finding a new job in a new city across the country wasn't exactly easy!
Thank Goodness For Grace Periods On College Loans
After about two months of looking for a full time job, I found some temporary work in the accounting department at a local museum. Even though it sounded like a nice gig, it really was more like an brainless internship. I was earning minimum wage helping keep track of donations, which included counting a LOT of coins. The museum had one of those funnel display thingamajigs where you can drop a coin in from the top and watch it spin around and around forever until it disappears.
I was responsible for tallying up all the pennies, dimes, and other coins that thousands of people dropped into that funnel each week. I had to make sure every penny was accounted for because donations are so vital to any museum's survival. Fun job, but it didn't pay well.
I knew I wouldn't be able to become financially independent if I stayed at that job, so I kept searching for full time work in my free time. Thankfully, I found a better job within six months that came with benefits and paid me more than minimum wage, so I could finally afford to start paying back my student loans. San Francisco is one of the most expensive places to live and I was already living bare bones as I rented a room for $900 a month with a friend!
Ten years later, I finally paid off my student loans after consolidating my debt into a 2.5% fix rate. I had another five years to go until one day, I decided I had enough and paid off the remaining $5,000 in one fell swoop. It felt fantastic!
The Massive Student Loan Bubble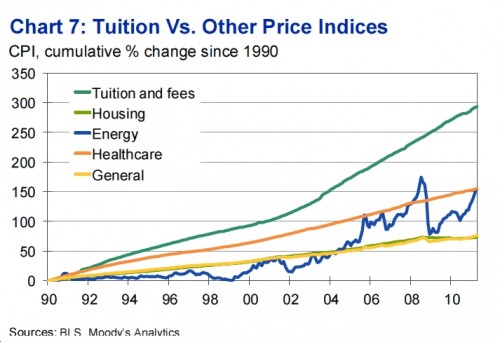 As you can see from the chart, tuition and fees are climbing out of control. There was a real upward kink since 2002 when the green chart turned much steeper. Everybody complains about healthcare costs, but they are moderately tame when it compares to tuition prices!
2008-2009 saw one of the worst drops in housing prices in our history, yet based on the chart, you can hardly tell there was a correction! The only real volatility you can see is in the price of energy. The volatility shows natural market forces at work, while the relatively straight lines of everything else shows artificial market forces at work.
Artificial Growth Way Above Inflation = MANIPULATION
Anybody with a rational mind will see the above chart and conclude that tuition costs are growing at an egregious rate. Perhaps the artificial manipulation of prices is actually helping keep tuition down due to the high demand for college? More than likely, the artificial price controls are there to line university pockets!
Remember, private colleges are for profit. Don't ever forget that colleges are a business first. Public universities are supposedly funded by the state, but given budget constraints, a larger percentage of public universities are being funded by the students. As a result, tuition prices will go up as much as students are willing, or practically forced, to bear.
It's sad that you cannot expunge your student loans, even if you file for bankruptcy. Students borrowed roughly $117 billion in 2011 alone. Ouch. The student loan market has now surpassed $1 trillion dollars in 2012 and is clearly way too big to fail. $1 trillion dollars is $250 billion bigger than the massive US bailout of financial institutions in 2009-2010! Of course, not all $1 trillion will go into default, but clearly, a good portion will if young folks can't find jobs by the time their grace period for debt repayment is up.
Questions To Ask Whether Student Loan Consolidation Is Right For You
The following is from loanconsolidation.ed.gov for those who are considering consolidating their student loans.
Are your monthly payments manageable? If you have trouble meeting your monthly payments, have exhausted your deferment and forbearance options, and/or want to avoid default, a Direct Consolidation Loan may help you. Use an online calculator to find out what your monthly payments would be under each of our repayment plans.
Too many monthly payments driving you crazy? If you send payments to more than one lender every month, and want the convenience of a single monthly payment, consolidation may be right for you. With a Direct Consolidation Loan, you will have a single lender – the U.S. Department of Education – and a single monthly payment.
What are the interest rates on your loans? If you have variable interest rates on your Federal education loans, you may want to consolidate. The interest rate for a Direct Consolidation Loan is fixed for the life of the Direct Consolidation Loan. The rate is based on the weighted average interest rate of the loans being consolidated, rounded to the next nearest higher one-eighth of one percent and can not exceed 8.25 percent. Use the online calculator to find out what your weighted average interest rate would be if you consolidate with us.
How much are you willing to pay over the long term? Like a home mortgage or a car loan, extending the years of repayment increases the total amount you have to repay.
How many payments do you have left on your loans? If you are close to paying off your student loans, it may not be worth the effort to consolidate or extend your payments.
Two Main Loan Types: Federal And Non-Federal
Federal loans include Stafford, Grad PLUS, Direct, or Perkins. Non-federal loans are issued by a bank, credit union, your school, or other lending institutions, including P2P lending.
If you are still in school or are about to borrow to attend school, Federal loans are generally the way to go given their interest rates and grace period for payback post college. However, there are limits to how much you can borrow. Take a look at the Stafford Loans borrowing limits for example. Average state school tuition alone costs $12,000-$15,000 a year while private school tuition has skyrocketed to $35,000-$45,000 a year! Your Stafford Loan can help defray the costs a little bit, but clearly, when you add on room and board, Federal Loans often times are not enough for the average family.
Many families will have to result to private lending. This is where borrowing can quickly get out of hand if a family is not careful with how much debt they take on. Given lenders know that borrowers cannot get rid of their student loans in a bankruptcy, lenders are at the margin more likely to lend more than they otherwise would!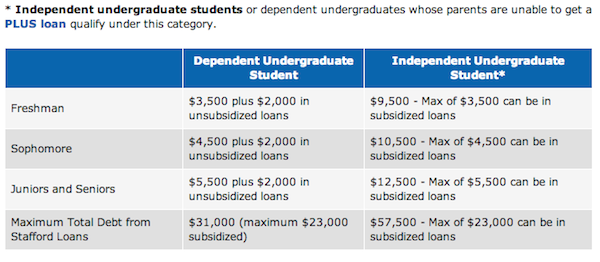 College Loan Consolidation Is Generally Always The Way To Go

I generally recommend everybody consolidate their college loans. I had several student loans given I had to borrow money every year over 3.5 years of college. The best thing about loan consolidation is that it was free and I got my various rates of 3.5%, 4.8%, and 4.25% consolidated at only 2.5% in one payment instead of three. It wasn't that time consuming to do, and it made things a whole lot simpler and I got a MUCH better rate!
In this low interest rate environment you absolutely need to take advantage of lowering your debt interest rates (mortgage, credit card, student loans, etc) as much as possible. If you are having trouble making money, at the very least you need to be doing everything possible to save money!
Refinance Your Student Loan With SoFi
SoFi is a fantastic social lending company that provides rates as low as 1.9% variable with auto pay and 3.5% fixed with auto pay. The reason why they can offer lower rates than the rest is because they analyze you based on merit, quality of employment, and education besides just a credit score and financials. There is zero origination and prepayment fees. Offer terms are from 5, 10, 15, 20 years in both fixed and variable. Both private and public student loans can be refinanced.
Besides low rates, one of their best features is their unemployment benefits. If you lose your job while repaying your loans, you don't have to pay your loan for up to 12 months while you look for a new job! Interest will still accrue, but having this cash flow break is a huge benefit. They also provide job assistance guidance as well.
You can apply to refinance or apply for a new student loan here.
Updated for 2017 and beyond