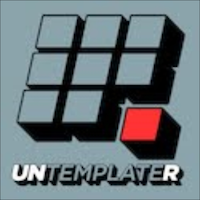 Here's where it will all happen. Here's where you start choosing. Here's where you break free from the template lifestyle and live your life the way YOU want to!
Here's what you can do to get involved with Untemplater:
Get Our Free Manifesto!
Read real stories of how people just like you are shattering the template lifestyle.  Download it here!
Get Ready For Our Giveaways!
Starting tomorrow and for the rest of the week, we will be doing some VERY POWERFUL giveaways! From business courses, to books, personal coaching and web design, Untemplater wants to give you the things that will help you reach your goals. Tune in tomorrow to see how to start participating!
Connect With Us!
Before you start digging around the site, take one minute and connect with us on Twitter and Facebook, so you can stay tuned for all that's happening in the Untemplate world, and for some very interesting nuggets of wisdom.
The best way to get all our content is to subscribe to our RSS Feed here.
Join Untemplater Insider!
Our exclusive email list gives you even more access to the founders and behind-the-scenes content. Plus more exciting giveaways that are JUST for our email subscribers! Sign up using the blue form at the top of the right of this page.
Now here are some posts for you to start embracing Untemplater:
The Improbable Goal of Being The Best
How To Live an Awesome Life on Your Own Damned Terms
Become a Young Successful Entrepreneur – Series Introduction
Should Retirement Really Be The "End Goal" For Gen Y?
Don't Ask For Permission to Change Your Life