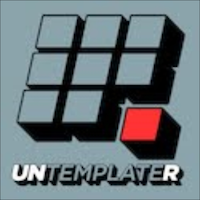 Recently, one of my friends asked me to write an inspirational post for women, asking me to touch on "anything you learned that aspiring female leaders should know to be as successful as you."
My first thought was, "Huh?"
You see, I'm not that successful, and I'm not a leader. I'm 25 years old, armed with a graduate degree, 4 years of professional experience, and mission to make a difference in the marketing profession. I don't have awards, I'm not a keynote speaker, and I don't have a special job title at a high-profile company. This is hardly the profile of someone you would look to for inspiration as an aspiring female leader.
One of my mentors reviewed Social Pollination, my book about social media marketing, and summed it up as "don't be scared, just do it (and here are some check lists so you don't fuck it up immediately/too bad)." I couldn't help thinking that this probably also applies to the way I approach many things in my life.
Don't ask for permission.
If there's one thing I would tell women today, it would be that.
Don't ask for permission.
You don't need it, and let's be honest – most guys know that. It's us ladies that need to be reminded every once in awhile.
In my career, I tend not to ask permission.
You Can Graduate From a Top 5 Business School at 25
When I was applying to graduate schools for a business degree, I was only 22 years old. The top 10 business schools usually accepted students with no less than 5 years of experience. I could have given up – could have waited until I had more experience or better connections – but instead, I chose to apply anyway.
I got in, and graduated at a point in my career where most people are just considering applying to school. That was the first time I realized I didn't need permission to succeed.
You Can Quit Your Boring Job to Pursue Something More Interesting
It happened again when I quit my cushy, yuppie job in downtown Chicago to work for start-ups and transition from an IT career to an entrepreneurial marketing career. Again, I could have looked at the facts – there were very few women working at start-ups and I had no experience in marketing from a Fortune 500. Most of my friends thought I was nuts. But here I am, two years later, and I have worked with 5 different start-ups and built my marketing expertise in the digital space.
You Can Bring Your Product to Market
Most recently, I wrote a book, Social Pollination. I knew that I couldn't bring the book to market without a publisher who was willing to give me editorial control of the content, so I could easily make revisions as the digital space changed. Then I realized, "What if I just started my own publishing company?" I wrote the book and outsourced editing, design, and distribution through my own company, on my own terms.
Instead of waiting for someone to give me permission to write a book and publish it, I just did it and decided to let the market speak for itself.
It's Not About Me
Sure, these things may sound impressive – but there is NOTHING special about me or my circumstances. In fact, there is nothing special about any of the people in the Untemplater community. The difference is that we don't ask for permission to pursue the things we want. We look at the rules that we are taught and figure out which ones we can break without screwing up our lives. We experiment, ask for forgiveness when necessary, and move on quickly from failures.
Revisit the rules of life. Which rules are you clinging to unnecessarily?
Stop asking for permission to break them.