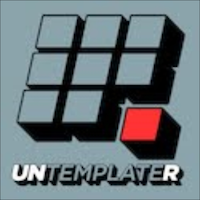 Being the best sounds great. It certainly is a cool place to reach, and that's why it's the goal for so many people. But the goal has been bastardized, we have bought that idea that being the best is reachable for everyone. Am I the only one that sees a flaw to this logic? Isn't being alone on the top one of the conditions to be the best? We can't be all up there…
It's not that aiming for the pinnacle is wrong, on the contrary, is there a bigger motivator? But the fact that we all assume that we can accomplish it, the fact that we consider any other result as failure is what's worrying about this modern goal.
Watch Out For Hollywood
The reason this idea sells is because it's much more interesting to talk about remarkable people than ordinary stories. Movies, books, biographies and motivational speakers, they are all telling us how cool it is to be the best, the rock star, the cowboy. Makes sense, a mediocre and regular story is not that thrilling, we can just look around our daily life to find that. Heroes, on the other hand, are much more interesting.
Not only you have to work really hard (which already eliminates a lot of people) but you also have to be extremely lucky. Being at the right place at the right time matters, maybe more than the work you put into it (Outliers, anyone?). You don't have to be a genius at math to realize that the odds of you being the absolute best, whatever the field you are aiming for is, are not very exciting.
What Really Matters
Look, it's great to want to be the best. But accept that you are human, and that s*** happens. It's not being number one what matters. It's feeling good about yourself, having what you need to live well, giving your best and ignoring society's definition of success. Whether you reach the 2nd, 37th or 147th spot, your focus has to be intention, not result. Do that, and good enough results will come.
In the end, every time you tie your goals and expectations to a glamorized objective, you're preparing yourself for some harsh truth. Be realistic and let yourself be surprised if you do get to the top. It'll be much more satisfying.