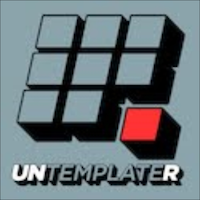 In this group of experienced and amazingly talented people who are working hard while living a life they enjoy, I am only at the beginning of my untemplated journey.
The Plan
My life up until this year has been confined to the template of going to school, taking classes and getting involved in extra curricular activities, graduating from high school and going straight to a brand-name college. From there, I'm expected to graduate college and land a well-paying job for a year and possibly go to grad school. I could then embark on my dream career and reap all the benefits in retirement.
This plan would be all fine and dandy if it weren't for one thing: I have no idea what my dream career is.  I think back to when a college counselor visited one of my high school classes and described the difference between a job and a career. A career, he said, is the way you make a living. It should be something you are passionate about, something that you can stick with for a long time and bring you lots of money. A job on the other hand means being "just over broke." Since then, I've been on a quest to avoid this dreadful idea of a soulless 'job' and find this magical 'career.' I seek this single thing that will define the course of my life and will bring me complete and utter happiness.
Through the years I have developed so many interests and small bits of experience here and there.  This has made me jack of all trades, yet an ace of none.  When someone asks me where I see myself in five, ten, twenty or how ever many years, my mind draws a blank.  My inability to respond brings upon a tremendous amount of shame. Meanwhile, day to day I feel like I'm driving on a foggy road.  I don't know where I'm going; all I really know is that I have to keep moving. Lacking sight of a destination gives me no sense of direction.
Breaking Away
After a lot of thought, I realized that my perception and my expectations of life were all wrong.  The dilemma here isn't that I don't know what my dream career is. I have put so much hope and value into having a great future that I've devalued the life I'm living in the present. The real dilemma is that I've been focused on finding a dream that is 'out there' instead of creating a dream 'right here.'
This is where I have begun to break away from the plan. I decided that I will not live a life where my success is postponed. With an untemplater lifestyle, it is not just about living a great life later, it's about living a great life now. It's about making the most of what you've got when you've got it. It means when someone asks me what I'm going to do with my life in x amount of years, my "I don't know" response will be optimistic and content instead of being worried, uneasy and ashamed.
However, a change of mindset is only the start of the my journey.  My next step is bonafide practice and action. Acting against others' expectations? Following your heart? This part is straight up terrifying. I'm shaking just thinking about it.
The Beginning
A few months ago, I was figuratively stopped on a foggy road called my life. Even though I didn't know where to go, I knew I needed to move. Somewhere, somehow, I needed to do something, anything. In an attempt to 'do something' I began a job search. After a couple months facing the realities of the job market in the current economy (i.e., not getting a job nor an interview for that matter), a friend tipped me off to this random guy on Twitter who was looking for an intern for a social media something-or-other. I contacted him on Twitter telling him I was interested in the position. A few emails and my first Skype call later, I got an internship with Jun Loayza. I had no flippin' idea that just a few short months later, I'd help launch this awesome site. Heck, at that time I had no flippin' idea what "social media" even meant. Now here I sit just as scared as ever, still trying to learn as much as I can as fast as I can.
I'm yearning to practice a lifestyle that is true to who I am and what I value. I want to celebrate daily successes and grow in the ways that can only be experienced by breaking the template and challenging the status quo. Fear is the biggest obstacle keeping me from taking this risk of a new lifestyle. Honestly, fear has held me back from learning and growing even within my Untemplater internship. With each passing day however, I'm learning that one of the most important tools for being an untemplater is having the courage to take risks and accept the consequences.