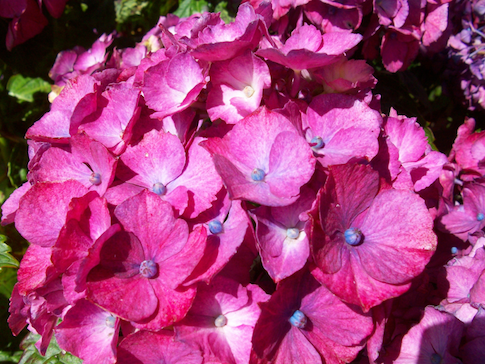 I love talking about personal development and self improvement topics because I think there are always ways to better ourselves. When you stop growing and learning new things, you effectively stop living. There is more information out there than anyone could possibly absorb in a lifetime. Which is why it's helpful to focus on a few niches that pique your interest and also work on being a better person each day. Sometimes just making little shifts in perception can bring about greater happiness, reduced stress, empathy, and comfort. Think how incredible life is when we get to interact with nice people who are motivated and actively making positive impacts in our lives. Here are some self improvement quotes for a happier life.
Somebody's boring me. I think it's me. – Dylan Thomas
I like this quote because it makes me laugh. And it's so true! If we're bored, it's not because of someone else. Gosh darn it it's our own fault. We have to figure out what interests us and find ways to keep active. I used to drive my parents crazy growing up when I'd always say, "I'm soooo bored." Now I know why! It wasn't their responsibility to find things for me to do as I got older. So if you feel bored a lot, figure out what you can do to stay active and then go out and do it. 🙂
To strengthen the muscles of your heart, the best exercise is lifting someone else's spirit whenever you can. – Dodinsky
We all succumb to the blues every now and then. And although it isn't always easy to cheer someone up, it's an incredible feeling when you can. Being a supportive friend strengthens relationships and that brings more happiness into our lives.
To change what you get you must change who you are. – Vernon Howard
Oh boy is it so easy to complain about the circumstances we're in and assign blame to other people. But nobody wants to be around a grump! If you want change in your life, you have to be willing to change who you are and your surroundings. If you're tired of your hometown and your boring job, figure out a plan to relocate and experience a mobile lifestyle or branch off into a new career. Just prepare and ask yourself these questions before you take the leap.
It's not what you look at that matters, it's what you see. – Henry David Thoreau
I like this quote because it's really simple but carries a lot of meaning. Two people could look at the same piece of art and see and feel entirely different things. This applies to business as well. Two people may look at the same business plan and see totally different visions of the future. When you find people who see things similarly as you, great things can happen.
The winds and the waves are always on the side of the ablest navigators. – Edward Gibbon
Having been on a sail boat a few times now and having watched several America's Cup races, I completely understand this from a sailing perspective. But this quote applies to life and our careers as well. Those who know how to utilize resources and adapt to their ever changing environment get farther, faster.
They always say time changes things, but you actually have to change them yourself. – Andy Warhol
Time can slip away from us so quickly. And we can't take the days we have for granted. If we want to change our circumstances, we have to be willing to get out of our comfort zones and grow.
Have no fear of perfection. You'll never reach it. – Salvador Dali
As a perfectionist, this quote helps me a lot! For those of you out there who are perfectionists like me, we have to remind ourselves to take a step back sometimes and breathe. If we over obsess about something we end up stressed and unhappy. Once we learn to be satisfied with our best efforts, not a perfect effort, we can be a lot happier!
Today's opportunities erase yesterday's failures. – Gene Brown
We all have made mistakes and experienced failure. Not everyone is strong enough to face their goofs and previous disasters. It can take time. But if you can learn to let go of the past and embrace the present you'll set yourself free. Everyone deserves a second chance. Carpe diem!
And the trouble is, if you don't risk anything, you risk even more. – Erica Jong
We all have different risk tolerances. Mine has been fairly low, but I've been pushing myself over the years to be more adventurous and try new things I never thought would be possible. It's so exciting when you can accomplish new things or at least just try. Don't miss out on a happier, more exciting life by being too scared to do anything at all.
Remember that not getting what you want is sometimes a wonderful stroke of luck. – The Dalai Lama
I like this quote because it reminds us that sometimes things don't work out for a reason. We may not understand what those reasons are at the time, but later on we realize how lucky we were. I was really lucky that I didn't become an actress (which I used to want to do more than anything) because I was able to find a totally different career path, job security, financial independence, and a fantastic group of international friends instead.
Untemplaters, what's something you used to want so badly but are lucky didn't end up working out? What's your favorite line above from my Self Improvement Quotes For A Happier Life? How have you changed yourself to be a happier person?

Copyright 2013. Original content and photography authorized only to appear on Untemplater.com. Thank you for reading!