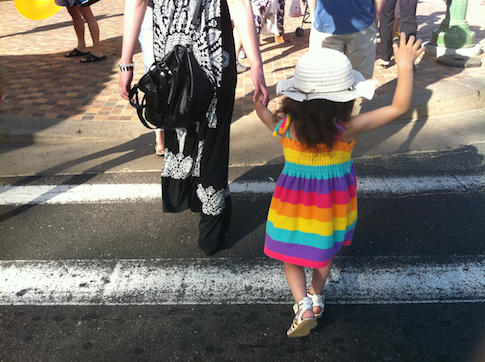 Do you have a lot of regrets? Ever wonder what your life would be like now if you had made different decisions in the past? I spent some time recently reflecting on my life and the choices that I've made. Overall I'm pretty satisfied with where I am and who I am today, but there are definitely some things I wish I had done differently. After all, how many times do we catch ourselves saying, if I knew then what I know now? Quite a lot!
I'm not one to beat myself up over things that already happened but I do like to reflect on my non-ideal choices and mistakes to help myself grow as a person. I also like sharing some of my personal thoughts with you guys, and hearing if any of you went through similar experiences. Perhaps reading about my missteps can help some of you make better decisions in your own life too.
Education
Most of my memories of school aren't very good. I was one of the quiet ones who got picked on a lot. It sucked. Some kids can be so mean and I really let that get to me for way too many years. If I knew then what I know now, I'd throw their words right back in their faces instead of feeling sad and vulnerable. I would also have known there's nothing to be afraid of in the classroom. It's so not a big deal if you answer a question wrong. I shouldn't have been afraid to speak up and make mistakes for so long.
If I knew how practical accounting and business classes are in entrepreneurship and the corporate world, I would have also taken more of them. And if I knew then what I know now about how in high demand engineers and developers are, esp. in the Bay Area, I would have studied computer science which I was too intimidated to try.
I would have also taken an entire semester or two to study abroad instead of just going overseas during the summer for classes and internships. Those types of opportunities to immerse yourself in a new culture and foreign language just don't surface very often once you're working, unless you choose a mobile lifestyle.
Family
If I knew then what I know now about how much love, labor, and talent went into my grandmothers' cooking, I would have spent much more time helping out and learning from them when I had the chance. They were the most incredible chefs in my family and sadly I never got to learn their secrets or share enough time with them in the kitchen. And now I'm a horrible cook!
I also would have been a lot more patient and supportive of my dad. If I knew then what I know now about how much he struggled with ADHD and dyslexia, I would have done more to help him out. And I wouldn't have let my parents divorce or family drama cause me to close up or love people less because of their faults.
Everyone has their problems and sometimes things just don't work out. Love comes in so many forms too. We're all human and no family is without its share of problems. Mine really wasn't as bad as I thought it was either.
Career & Entrepreneurship
If I knew then what I know now about how desperate my company was to fill my role when they hired me, I would've negotiated for more money. I was too chicken to try when there really was nothing to be scared about. I know now that negotiating compensation and benefits when you're close to signing an offer letter is one of the best times because it is difficult to negotiate during the first few years after starting a new job. That can be a long time to be unhappy about your salary. Just don't overdo it up front or you risk them rescinding their offer entirely.
I would also have been more honest and forthcoming with my managers from the start of my career. I used to believe I would get ahead faster by telling my managers what they wanted to hear all the time. In actuality they wanted my opinions and counterarguments. And if I knew then what I know now about how challenging it is to change fields the more specialized we get, I would've taken more risks earlier on in my carer when I had more energy and flexibility. It's never too late to make a change, it just gets harder.
And if I knew then what I know now about entrepreneurship, I would have started on my trek much sooner. I know now that I tend to overcomplicate things in my head and let doubts and fears hold me back. If I could start over I'd have asked myself "what's the worst that could happen?" a lot more. And I would have taken more risks in my 20's.
Personal Finance
One thing I feel guilty about is not being more helpful and understanding about my parents financial situation growing up. My parents didn't help their case by never talking to me about money, but I still could have done more. If I knew then what I know now about how much financial trouble they'd get themselves into over the years, there's so much I would have done differently.
I'd have tried harder to get a job in high school to pay for my own things and save for college. I'd have given up cable TV and other things that we really didn't need. I'd have also helped them put a budget together, and done research for them on ways to save, refinance, and pay down their debt faster.
I'd also have started contributing to my own retirement savings right from the start of my career and spent less on clothes and random stuff. I would have also consolidated my student loans earlier and made more of an effort to learn about personal finance in my early 20's.
Relationships
If I knew then what I know now about love and building strong relationships, I would not have acted so desperate for so many years lol. I used to think that saying yes to everything and being exactly what someone else wanted would lead me to true love. Boy was that dumb! Love and trust take time, but they also take honesty, clear communication, and being true to yourself.
I would have also let go of my insecurities sooner and paid more attention to the way I communicated with people. I'd have tried harder to search for good friends when I relocated and dropped the bad ones faster. Life's too short to waste time being around people who you don't really connect with or are flaky.
Travel & Activities
My parents were great about taking me on road trips. But if I knew then what I know now about how hard it is to remember things, I would have kept a log of all the places we visited and when. I also would have taken a lot more pictures to capture all those great memories that have started to fade. Thank goodness it's much easier nowadays with digital cameras. I can't take enough pictures now!
I also would have spent less time shopping and gone on more adventure vacations. I would also have gotten more involved in team sports and tried harder overall. I gave into my clumsiness instead of practicing and paying attention to my coaches.
And lastly if I knew then what I know now about how much I love photography, I would have believed in myself sooner and taken a camera with me everywhere!
Untemplaters, when have you said to yourself, if I knew then what I know now… What words of wisdom can you share with us today? What are some things you wish you had known when you were younger?