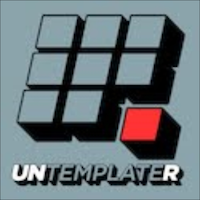 Do you know what your health accent is? More importantly, do you know what it reveals about you?
No, I'm not talking about the way you speak – but the way you act.
Seth Godin says it best – "More than geography, accents now represent a choice of attitude."
And when it comes to your health, you have a choice. You can choose ignorance. You can choose apathy. Or you can choose greatness. It's a life-altering choice.
How can your health have an 'accent'? Simple. The foods you eat (and don't eat) tune it. The recreations you partake in hone it. The social circles you belong to amplify it. These actions and attitudes vivify how you regard your most valuable asset – your health.
And how you treat your health speaks volumes about how you live your life. Such intimacy is visible for all to see. Put simply – your health accent offers an intimate sneak peek into the heart of your character.
So, what intimate secrets do your health accent reveal about you?
1. Are You For Real or a Phony?
"When all is said and done, a lot more is said than done." – Lou Holtz
Talk is cheap. Advertisements bombard us from all directions promising miracle solutions to difficult problems. New Year's resolutions are crafted by the bazillion in all categories of life.
But rhetoric never delivers results. Talk is empty without action, without attitude, without accent.
Action fuels authenticity. And authenticity is central to one's character. It accentuates all your life. So if you treat your health with dishonesty and ambivalence, what does that say about you the person?
How can you tell if you're a health phony? Gauge for yourself:
What's your motivation to exercise – pleasure or justification for indulgences?
How do you classify your fitness persona – absentee, weekend warrior, or lifestyle enthusiast?
Do your healthy resolutions have specific action plans and metrics of success?
Do you keep revisiting the same health goal, or are you succeeding and progressing?
Actions speak louder than words. Be authentic with a healthy accent.
2. Are You Passionate or a Dudder?
"Those who danced were thought to be quite insane by those who could not hear the music." – Angela Monet
Passion is the elixir of life. It ignites creativity, stimulates joy, and delivers meaning. It's a force powerful enough to change the world. And it's uniquely your own.
Your passion radiates largely through your health accent. It gives you personality and likability.
Face it. Boring people are, well, boring. Passionate people are exciting, inspiring, and engaging. And when you express this passion through your health accent, it's an irresistible gravity that attracts awesome relationships.
So, are you passionate or a dudder?
Do you lust for new, healthy foods?
Is your diet colored with a variety of healthy foods?
Are you happiest when being active?
Do you eagerly share your health passions with your friends, family, even strangers?
Do you view and share your healthy life with an open mind?
The choice is simple – to be a gleeful, healthy dancer or a gloomy, unhealthy critic. Which are you?
3. Are You a Knight or a Pawn?
"Leadership is a choice. It's the choice to not do nothing" – Seth Godin
Leaders choose to act. They see or sense a deficiency in their health or life and choose to correct it.
Don't panic. Leadership is not reserved for the super extroverted. It's not relegated to only those that govern large tribes of followers. The question here is – when it comes to your health accent, do you lead yourself to a healthier tomorrow, or do you not?
So, are you a healthy lifestyle knight or a pawn?
Do you challenge conventional "healthy" wisdom?
Do you choose to take action to improve yourself, even when you don't know it all?
Do you share your healthy wisdom with others in need, or horde it for yourself?
Do you try to conform to someone else's template of a healthy life, or do you create a first rate version for yourself?
Here's the irony of leadership. Leaders lead from within; they lead by example. So, even if you don't label yourself a leader in the extroverted sense that truly doesn't matter. When you lead yourself to something greater, you'll discover that you're inspiring others to act the same.
4. Are You a Warrior or a Wimp?
"No one ever achieved greatness by playing it safe." – Harry Gray
Okay, so I'm not deadly serious about "warriors" versus "wimps". But my point is that cowardice is dangerous. At best, it leads you nowhere. At worst, it handicaps your life from its awesome potential.
Further, warriors embrace criticism as a motivating force. It propels them to act in the spirit of their convictions. By contrast, wimps cave to criticism. They seek acceptance from everyone. And when you aim to appease everyone, you appease no one.
Tim Ferriss nails it.
"The sure path to failure and misery is trying to please everybody."

"Doing anything remotely interesting will bring criticism."
Your health accent contributes largely to this distinction. Good health does not come easy. You have to fight for it. You must design a healthy lifestyle and stand beyond those convictions. The outside, unhealthy world will rage against you. Will you stand your ground?
So, are you a warrior or a wimp?
Do you challenge your healthy lifestyle fears or flee from them?
Are you accepting of failure in the pursuit of a healthier life?
How do you handle criticism about your health convictions – with apprehension or strength?
Do you seek the uncharted fringes of your healthy life, or do you rest complacently in a safe, mediocre-healthy world?
Do you favor asking for forgiveness or asking for permission?
People that matter and make a difference aren't namby-pambies. Great people do great things. Great people take a stand.
The Only Health Accent That Matters, Yours
Your health accent is a conscious choice about how you want to live. It can create a life of true happiness. It can propel you to greatness. And it always reveals the intimacy of your character.
But there are no right answers. There are no perfect set of rules, attitudes, or actions for you to follow. Instead, you must discover what's best for you and plow your own path.
That's the magic of your health accent – the super power it gives you to shatter the status quo and replace it with a remarkable, unique, and healthy life.
What is your opinion about health accents?
What other intimate secrets does your health accent reveal about you?