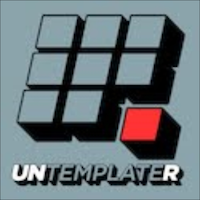 "The purpose of life is to enjoy every moment."
Ever wake up one morning and wonder why you exist, what your specific purpose or function in the universe boils down to. It's a massive question far too many of us never allow into our psyche. Perhaps its fear of now knowing your purpose that muddies the water. Or you feel that destiny holds the reins and you'll drift where you were meant to float. Or sadly you now your passion, purpose and potential but never act. I mean, do we even need a purpose? Isn't existing enough?
It's enough, but damn, what a waste. Purpose and passion fill our lives with rich experience, love, struggle, triumph and all the gray areas in between. Whether it's slipping into point shoes to tear up the dance floor, backpacking through uncharted wilderness, or drawing anime we all have something that makes our hearts sing. Some of us, (I'll raise my hand high!) have several passions, finding it hard to settle on just one. It might not even be a lifelong love. Perhaps your chronic addiction to kite surfing lasts a whole 4 months and never leads anywhere beyond recreation. No worries, it was fun while it lasted.
Happiness and fulfillment are the two things we seek beyond mere survival and popping out future generations. And it makes sense, because when you are happy and fulfilled you are that much more capable of surviving the day and getting it on.
For us lucky individuals in the states, we no longer need to worry about every day survival. In fact it's quiet the opposite. Overabundance and wastefulness are now our largest issues. When we have everything we will ever need, the focus then shifts to fulfillment. Fulfillment for yourself and more importantly others. For when we do what we love, our passion and purpose spreads like the plague to others. Literally or figuratively.
The Challenge
The challenge for most young graduates these days is uncertainty. Grabbing a job in order to get on your feet coupled with the nagging voice in the back of your mind that tells you to follow your passion. It's in times like these, and every moment actually, that we can't lose sight of the bigger picture. That our purpose is to enjoy life. Every single waking second.
Happiness is something you can have every moment, not just when you are doing what you love. Though "doing" what you love will lead you in the direction of experiencing and "being" every moment to it's fullest. If you narrow your life's quest into this simple purpose; to savor, relish and live each moment to the max. Then you can't help but follow your heart.
No matter what your current work/life situation looks like, what are you doing this moment, today, and tomorrow to live your passion? I challenge you to infuse more of your day with such blissful purpose and see what unravels.