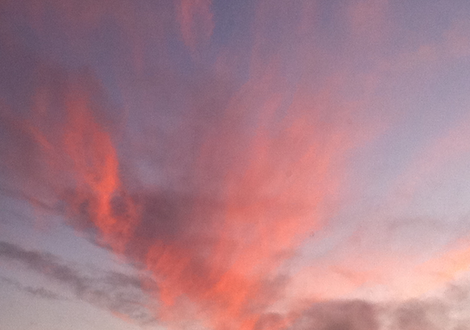 I have an affinity for quotes. They're generally clever and straight to the point. Plus a lot of times they make us nod, or tilt our heads to the side as we chew on the words and decipher underlying meanings. No matter what conundrum or situation we may find ourselves in, there's a quote out there that can provide comfort, motivation, get the wheels in our minds turning, or convince us to open our minds to new viewpoints. Here are a few philosophical quotes to reflect and chew on. I've listed my initial thoughts reactions for each quote and would love to hear yours!
You don't get anything clean without getting something else dirty. – Cecil Baxter
I'm not sure what it is about this quote that grabs my attention so much. First it makes me think of washing dishes- in order to clean a plate, the water and sponge have to get dirty. In business if you want to "clean" a problem, ie find a solution, you have to dive right in and get your hands dirty.
No man needs a vacation so much as the person who just had one. – Elbert Hubbard
I used to believe this was totally true because I dreaded going back to work after finishing a vacation. I'd get back home late the night before to maximize my time off, making it super hard to wake up the next morning. 🙂 My brain would be stuck in vacation mode, I'd find myself feeling grouchy, and I wouldn't be able to concentrate on anything after getting back to work. I'm sure you've been there. Nowadays, I don't feel this much at all anymore because I give myself at least half a day at home after a trip, if not a full day, before heading back to the office. It's made getting back into the swing of things a lot easier and more relaxing, and let's my vacation buzz linger longer.
In our leisure we reveal what kind of people we are. – Ovid
This is a simple quote, and it makes a lot of sense. In my free time I'm most often blogging, taking photos, hiking, or watching movies. This reveals my introverted nature and laid back personality. I don't spend my time shopping or dressing up to go clubbing, which hints to my frugal ways and disinterest in luxury goods and materialism. I also like to travel in my leisure, and I think this reflects my fascination with other cultures, open mindedness, and curiosity about different lifestyles.
An investment in knowledge always pays the best interest. – Benjamin Franklin
Even though he lived all the way back in the 1700's, Ben Franklin has so many great quotes. I like this one because I never get tired of learning new things. I also wouldn't be where I am today without my education so I'm very grateful for all of my teachers and my parents support. Learning about personal finance also pays interest, pun intended, and the sooner you start the better.
Don't be fooled by the calendar. There are only as many days in the year as you make use of. – Charles Richards
Oh how easy it is to be lazy and let time pass us by. We all need time to rest and unwind, but we need to be able to recognize when it's time to focus and hustle. I hope you haven't given up on your new years resolutions and 2013 goals already! This quote is a good reminder that we are responsible for our own destiny and we can only blame ourselves if we procrastinate and don't get off the couch or overcome a tv addiction.
If you carry your childhood with you, you never become older. – Tom Stoppard
My mom always makes me smile on her birthday because she never gets upset that she's getting older. She says she just doesn't pay any attention to the number she's turning. I've tried to adopt her perspective, but I still find myself worrying from time to time about the physical signs of aging like getting gray hair, wrinkles, and achy knees. Mentally I still feel really young though, and I do reflect on my childhood pretty often. I was really silly as a kid, I think I still am in many ways, and I think that keeps my spirit young.
It is not the towering sail, but the unseen wind that moves the ship. – Proverb
This reminds me of how intangible things like courage, kindness, and motivation are more important than material things. It also makes me think about relationships and synergies in business and how things need to work together to generate results. For example, anyone can create a product, but in order for a product to be successful, many things need to happen and come together at the right time and place for it to take off.
In three words I can sum up everything I've learned about life: it goes on.  – Robert Frost
We all face disappointments, problems, and frustrations in life. And sometimes we just need to remind ourselves that even though we feel horrible right then, it's not the end of the world and things will get better. But we also need to treasure the time we have while we can because no one knows for sure what will happen tomorrow. One of my close friends just lost her 26 year old cousin to a motorcycle accident, so sad to go at such a young age. Even though death isn't something we want to think about, it's never too early to make a will, list your beneficiaries, and get life insurance to protect your loved ones.
We can learn a lot about ourselves just from listening to other people's perspectives and analyzing our reactions to their words. Untemplaters, what are your interpretations of these philosophical quotes? Do you have a favorite?
Want to read more quotes? You'll love these posts:
Quotes of Wisdom To Get You Motivated
Inspirational Quotes To Start Your Week Off Right
Top 10 Quotes From The Wear Sunscreen Speech
Copyright 2013. Original content and photography authorized only to appear on Untemplater.com. Thank you for reading!