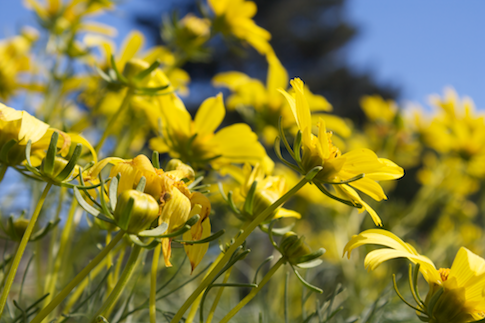 Happy Friday Untemplaters! Ready or not, second quarter is coming to a close today and we're going full speed into June. But don't freak out that the year is almost half over, get excited! There's so much you can accomplish. And even if you haven't made as much progress on your goals so far as you would have liked this year, that's no reason to give up. Every day is a new opportunity! Now here are some inspirational quotes to get your weekend off to a great start.
People are persuaded more by the depth of your conviction than the height of your logic; more by your enthusiasm than any proof you can offer. – David A. Peoples
I recently wrote about how to be more persuasive and get what you want. Having a rock hard belief if yourself and your product/service really goes a long way. People can spot a fake from a mile away.
Everything can be taken from a man but one thing: the last of human freedoms – to choose one's attitude in any given set of circumstances, to choose one's own way. -Victor Frankl
The freedom to choose our life's direction is truly priceless and a right that we shouldn't take for granted. For those of you who haven't heard of Frankl, he was a psychiatrist and neurologist. More interesting to note is Frankl was a Holocaust survivor. That takes his quote to a whole 'nother level.
The best way out is always through. – Robert Frost
We all get stressed and pushed to our breaking points. It's easy to buckle under pressure and throw in the towel. But there are great rewards for pedaling forward into the wind and overcoming obstacles.
A cloudy day is no match for a sunny disposition. – William Arthur Ward
Has there ever been someone in your life who is always full of energy, smiling, and happy around the clock? Aren't they the most incredible people?! We can all learn a lot from them. Positive energy and friendliness go a long way!
Out of intense complexities intense simplicities emerge. – Winston Churchill
This quote reminds me that whenever I'm faced with something that seems totally overwhelming or impossible, I need to take a step back and break things down. Everything big can be broken down into itty bitty pieces that are much more manageable to swallow and lead to greater clarity.
It's not my fault that my parents get old. – AS
This is a random quote that a friend of mine said to me in conversation earlier this year. I was stressed and feeling burdened by my parents and how they seem to have more and more problems as they age. He quickly lightened the mood and made me laugh with this quote. It reminded me that we shouldn't over stress about things that are out of our control. Yes, we should do what we can to help our parents, but as adults we're responsible for taking care of ourselves. Aging is inevitable and we can't let stress and negativity hold us back from the happiness of living.
I like the night. Without the dark, we'd never see the stars. – Stephenie Meyer
As a girl who grew up staring up at the night sky from my bedroom window and from tents out in the middle of the woods, this quote resonates with me. Metaphorically it also serves to tell us that even in what may seem like our darkest and most difficult moments, there are always pathways we can look for to follow our way out.
The big secret is that there is no big secret. Whatever your goal, you can get there if you're willing to work. – Oprah Winfrey
I'm sure there have been times in your life when you questioned everything and were always looking for shortcuts or some magical answer. I like this quote because it's simple and real. Put in the effort and you'll reap the rewards. And don't forget a goal without a plan is just a wish.
You can't steal second base and keep one foot on first. – Frederick B. Wilson
It's scary trying to things and getting out of our comfort zone. But getting ahead takes courage and being brave enough to take action. It's easy to visualize that with the imagery in this quote.
Happiness is when what you think, what you say, and what you do are in harmony. –Mahatma Gandhi
Even though it's not something anyone wants to admit, we've all been hypocritical before, maybe without even realizing it. That creates both internal and external conflicts, which decreases happiness. The more we uncover our own identities, build relationships, stay true to ourselves, and work hard to achieve a lifestyle that we love, the more everything aligns and the more happiness we find.
Untemplaters, how has your second Quarter been this year? Are you looking forward to accomplishing more during the rest of the year? What's your favorite of these inspirational quotes?
Copyright 2013. Original content and photography authorized only to appear on Untemplater.com. Thank you for reading!