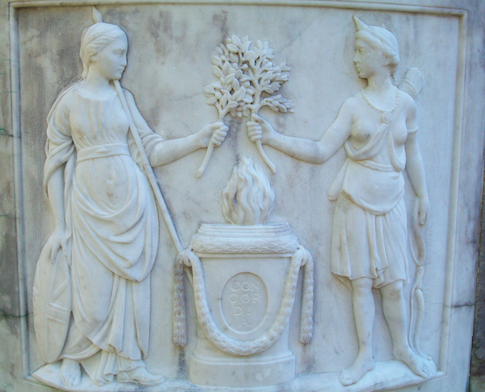 Do you find yourself constantly frustrated that you don't get your way or feel like you're always being told what to do? Ever wonder how some people always seem to win new customers and grow their business? Don't let jealousy and irritation consume your spirit and turn you into a complainer nobody wants to be around. Instead, learn how to influence people and you won't fall behind anymore! Here are some helpful tips on how to be more persuasive and get what you want out of life, love, and your career.
The Benefits Of Being Persuasive
First of all, if you want to learn how to be more persuasive, it's helpful to read and get excited about some of the main benefits. I hope this list gets you motivated to work on your personal development because we're never too old to change and learn new skills! If you can achieve strong skills in persuasion you'll get to enjoy these benefits:
Get what you want more often
People look up to you
Win more clients
Make more money
Foster cooperation
Build trust quickly
Strengthen relationships
Negotiating is natural and easy
Consistently get your point across
Convince others to take action
Hear "yes" a lot more than "no"
Turn rivals into partners
Increase your sales
Stay in control
Rebound fast from rejection
Analyze people quickly
Get what you're worth
Career advancement
Less failures, more success
High self esteem
Inspire others
Lead and have power
Are not easily discouraged
Recruit top talent
Go farther, faster
Become An Authentic Fan Of Yourself
Now that you know the benefits of being persuasive, the next step is to believe that you can obtain all of these qualities and more. I'm not talking about thinking, "maybe I can do that," or "I guess I could try harder." I'm talking about becoming so convinced deep down that you can achieve every one of those persuasive attributes that you will not quit until you consistently get what you want.
You may have heard or seen the phrase "Authentic Fan." Those two words are all over Golden State Warriors and San Francisco Giants posters in the Bay Area. We love our teams and will jump up and cheer as loud as we can no matter what the score! I want you to think about the passion you have for your favorite sports team or inspirational person and take that same energy and become an authentic fan of yourself! You need confidence and must truly believe that you can improve and successfully learn how to be more persuasive.
Just Don't Turn Into A Slimy Or Cocky SOB
Of course you don't want to go too far and turn into a cocky prick who is so conceited you turn people away. There really IS a difference between being confident and cocky. I see both types of people all the time when I'm interviewing folks, and the arrogant candidates never get hired.
Customers can also sniff out slimy sales people and business partners from a mile away, so don't try to be more persuasive by scamming people or stretching the truth. All it takes is one bad review to cast doubt in your current and prospective clients eyes.
As you adjust to being an authentic fan of yourself, work on regularly analyzing your progress. Figure out  which weaknesses lead you to fail, stay disciplined and open minded, learn from your mistakes, embrace competition, focus on the positives, make action plans for your goals, and keep visualizing your success.
Effective Emotions
Another tip for learning how to be more persuasive is getting more in tune with people's emotions. The better you get at persuasion, the better you are at reading people. When you're trying to pitch your product or service, you need to be able to adjust your approach on the spot from one presentation to the next based on your audience's reactions or non reactions.
People are very receptive to stories, metaphors, testimonials, photos, and events that stir their emotions. It is effective in persuasion to get your way through targeting emotional reactions from your audience. Utilizing logical stats, charts, and data points is often necessary too, but emotions really work and motivate people to take action.
Some of you may recall "The Andrea Doria" Seinfeld episode when George tries to win back an apartment that the tenant association is planning to lease to an elderly survivor of an ocean liner collision.  We don't think George stands a chance, but after telling a bunch of sob stories about his life as a short, fat, bald man, the tenant association is moved to tears and ready to rent it to George. He had no idea pulling on their heart strings would be so effective!
Of course those of you big Seinfeld fans know that unfortunately in the end both George and the elderly Andrea Doria survivor unexpectedly lose out on the apartment to Elaine's "bad breaker-upper" date who bribed the committee for 50 bucks (lol but that's beside my point 🙂 ).
Value Leads To Victory
If you're trying to persuade more people to sign up and become long term customers for your business, you need to highlight the value you're offering them. As we learned from J.C. Penny's public apology, people like the value and excitement of sales more than never having any sales at all and just low prices. People love getting good value for something.
This is why in marketing 101 you learn about the sales power of offering free bonuses with purchase, and highlighting $200 worth of products for only $99, etc. You need to persuade your target audience that whatever you're offering them is worth more than what they're paying for it.
Learn How To Be More Persuasive And You WILL Get What You Want
It takes perseverance and patience any time we have self improvement goals that push us to get out of our comfort zone. Remind yourself that a goal without a plan is just a wish, and that you can become a better leader through self-awareness.
Start off with a few small goals to increase your skills in persuasion and keep track of your progress. Experiment and don't be afraid to put yourself out there! Being able to influence people in positive ways and get what you want out of life, love, and your career is a big part of the untemplate lifestyle and is really rewarding!
Untemplaters, how do you rate your skills in persuasion? What tricks and tips do you have for getting what you want? Have you ever surprised yourself by persuading someone to do something that you didn't think would be possible?
Copyright 2013. Original content and photography authorized only to appear on Untemplater.com. Thank you for reading!