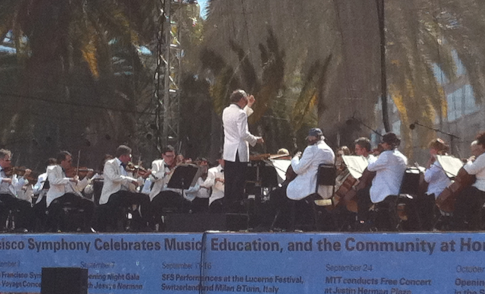 You need a lot of skills to escape the 9 to 5 grind and become a successful entrepreneur. Some of the essential abilities you'll want to develop before you take a leap of faith to start your own business are momentum, execution, and strong leadership skills. While there are some entrepreneurs who are naturally talented in these areas, many have to acquire these proficiencies over time. I was able to learn how to be a better leader through self-awareness and I want to share some of the tricks and tips I've learned.
Yes Introverts Can Become Strong Leaders Too!
Our society has an annoying stereotype that the strongest and best leaders are all extroverts. Of course there are many great extroverted leaders, but there are also a lot of fantastic introverted leaders too. Leadership is a skill that I've had to develop over time because it didn't come to me naturally. I'm calm and rather quiet by nature, so it took a while for me to be confident enough to speak up and get my voice heard in a lot of situations. I never even imagined myself working in any type of management or leadership role for the longest time.
But even peace and quiet loving introverts like you and I can grow into successful leaders (<– I encourage you to watch the video in this post.) Although I prefer having alone time and being in zen-like places, I've come to embrace the sounds and output of collaboration and communication at work. An advantage of being an introverted leader is you totally understand the benefits of having time to think, analyze, and create when working alone. That makes you much less likely to turn into an aggressive and overbearing micromanager that your team and staff will despise!
Gain Confidence As A Leader By Utilizing Your Strengths First
One of the easiest ways to start gaining confidence if you want to learn how to be a better leader is to make a list of all of your strengths. Then rank them by the highest relevance to your current job or situation. A top strength of mine is organization, which is a skill that business owners and employees really can't afford to overlook.
I gained confidence as a leader by using my strength in organizational skills as a stepping stone. There were a lot of areas at work that were disorganized and inefficient so I started going to my managers every month with my own ideas for improving things. They liked my initiative and gave me the freedom to move forward and make a bunch of changes. This got my confidence up, raised my motivation, and enabled me to get to know my managers a lot better.
They also encouraged me to give organizational tips, guidance, and establish protocols with some of my colleagues who needed help staying organized. That was how I started getting my feet wet as a mentor. Then I began leading projects and coaching others on more and more topics and skills. This really paved my career path into a management role.
Look Within And Grow Your Leadership Through Self-Awareness
Even though it may seem weird to think about being in a relationship with yourself, it's quite an important one to pay attention to. Take the time to self-reflect and soak in the feedback people are giving you on a regular basis. Think about how other people's opinions and actions make you feel and react. Then try to identify where your feelings come from and if you've ever made someone else feel that same way.
For example, if you get frustrated when someone interrupts you, take a step back and figure out when was the last time you did that to someone else. If you remember doing that recently, add that to your list of weaknesses that you want to work on. You certainly don't want your teammates or staff to get frustrated if you did that to them.
This is something I actually caught myself doing in the past and had to work on fixing. I didn't do it often, but I'm glad I was able to realize that I had a bad habit of interrupting my coworkers when I was really opinionated about something. To keep myself from speaking out too soon, I started jotting down keywords while listening. These little notes let me remember all of the points I wanted to contest after the speaker was done, and also distracted me from the sudden urge to interrupt them.
You may not want to admit it, but in reality it's pretty easy to say one thing and do another. But successful leaders can't survive if they are hypocritical. Nobody respects or looks up to hypocrites or fraudsters.
You cannot be a leader, and ask other people to follow you, unless you know how to follow, too. – Sam Rayburn
Set goals and prioritize continually
Another tip on how to be a better leader through self-awareness is to figure out all of the things that make you feel stressed, sad, angry, and frustrated. Then formulate a plan to remove that negativity from your life and thoughts piece by piece. Leaders need to inspire and motivate, which comes from positivity and also being a happy and supportive person.
Don't beat yourself up though if you find yourself stressed and frustrated occasionally. Leaders have to deal with difficult issues all the time that can stir up stress and other emotions. And of course no one is perfect. They key though is to put together an action plan to mitigate the causes of these stresses, learn from your mistakes, keep an open mind, and be willing to work on your own flaws and weaknesses.
Also strive to be surrounded by people who are encouraging, supportive, and comfortable enough to tell you their opinions and point out areas where you can improve. In turn, we can do the same for them.
Best Leadership Books
There are always new things we experiment with and apply to improve our leadership skills. If you want to learn more tips on how to be a better leader check out these popular leadership books:
Leadership Is an Art
The 21 Irrefutable Laws of Leadership
The Diary of a West Point Cadet: Captivating and Hilarious Stories for Developing the Leader Within You
The Leadership Moment: Nine True Stories of Triumph and Disaster and Their Lessons for Us All
Untemplaters, how would you rate your leaderships skills? Has leading always come naturally to you or did you have to develop confidence and skills over time? What's your advice on how to be a better leader through self-awareness or other means?
Copyright 2013. Original content and photography authorized only to appear on Untemplater.com. Thank you for reading!