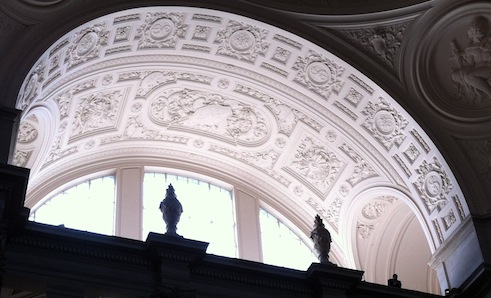 If I asked you which personality type, extrovert or introvert, a successful entrepreneur or employee is better off having, how many of you would pick introvert? Probably not very many of you. We've been led to believe in our society, schools, and work environments that being introverted is a negative quality. But can introverts succeed as leaders and entrepreneurs?
I hope I can help convince you today that the answer is yes and that the best answer to my first question on the preferred personality type of extrovert versus introvert for being successful in business is: It doesn't matter. Both traits can lead to great things.
Thank You Susan Cain For Advocating We Need Introverts!
There's a new book out called, Quiet: The Power of Introverts in a World That Can't Stop Talking, by Susan Cain that I recently came across. She proudly describes herself as an introvert, and is inspiring fellow introverts everywhere to do the same. Before becoming a writer, Cain went to Princeton and then Harvard Law school, starting her career as a corporate attorney and then as a negotiations consultant.
There is a thought provoking speech she presented recently about some of her research and beliefs, which I'll share at the bottom of this post. As someone who people often describe as quiet, I was instantly drawn to her research and am so thankful to hear her story and see that she's helping bring about positive change. There are a lot of false biases about people who are introverted, and it's time that we destroy those prejudices and be more open and accepting of people who enjoy quiet and solitude.
Being Introverted Doesn't Mean You're Shy Or Socially Awkward
One of the first ways to accepting it's okay to be an introvert is understanding the difference between being shy or socially awkward and being introverted. Shyness means being timid, scared of social judgement, and reluctant. It is a trait that is often paired with being socially awkward due to a person being afraid to speak and act in the presence of other people.
I suffered from a lot of shyness growing up and it took me a long time to overcome my fear of what other people thought of me. A lack of confidence or being in negative surroundings are major contributors to shyness, and should be addressed as soon as possible if you or someone you know are struggling with being shy.
Some Of Us Love Being Alone In A Quiet Place To Think And Create
Introversion is not the same as being shy because it has to do with how someone responds to stimulation, which includes social interactions and situations. Cain explains that extroverts crave stimulation whereas introverts are the most in their element when they are in quiet environments. I agree completely.
I know a few extroverts who just start itching to find people to hang out with if they're alone for five minutes, whereas I could go for hours on end in a quiet room all to myself, happy as a clam. Think of yourself and those who you know and count how many would prefer a big, raging party versus a calm and intimate dinner party. I definitely prefer the latter and was surprised when I found out between one third to one half of the population are introverts!
So even if you're a hands down extrovert, be aware there are many people in your surroundings who are not. And whatever your personality type, recognize that there's absolutely nothing wrong with craving quiet. A lot of fantastic business ideas, creative breakthroughs, and moments of enlightenment come during periods of solitude and silence.
Schools And Businesses Are Designed Around Extroverts
There have been a lot of changes in schools and work places that are catered towards extroverts. High walled cubes are being replaced with open rows of desks, and practically no one gets a private office anymore. And according to Cain, many schools are now arranging classroom desks in small pods where the kids face each other to promote group work. How odd. I'm glad there were rows of desks when I was in school!
In open office floor plans it can be a challenge to find a quiet place to work by yourself and generate creative ideas, which is one of the things introverts do best. I work best when I'm alone in a quiet room where I can think clearly and brainstorm ideas without anything or anyone distracting me. The only way I can do sort of do that at my office job is by closing my eyes or cupping my hands around them while wearing headphones to block out the noise around me.
It's a crimp on my productivity at times to work in an environment surrounded by people, and I know I'm not the only one who feels this way. But we introverts make do, and find workaround solutions like noise cancelling headphones, borrowing a conference room, or working from home.
Of course there are also pros to open office environments such as the ease of asking each other questions and learning from observation. But it would be nice though if more companies had quiet zones or shareable offices that could be accessible from time to time by employees who need to work on assignments that take a lot of concentration, creativity, and idea generation. Admit it – being around people can be super distracting!
Can Introverts Succeed As Leaders And Entrepreneurs: YES!
As an introvert myself, I know it's possible to become a strong leader in the work place because of the opportunities I've experienced in my career. I might have a totally different style than my extroverted colleagues, but that hasn't prohibited me from achieving success.
There is no perfect mold to become a great leader. The media tends to highlight entrepreneurs and corporate CEOs who are extroverted though because they tend to come across as more flashy, quick on their feet, and society assumes very sales driven, extroverted people equal success.
Challenge yourself and those around you to squash this perception that being extroverted is better than being introverted. They shouldn't be judged as one is better than the other because both are great qualities.
I love Cain's energy and conviction that we need introverts, and she gets her point across without needing to be loud, cheesy, talking fast, or being bubbly. She emphasizes solitude plays a key role in creativity, and that's something we all need to embrace.
Yes, collaboration is still essential, but we need to start recognizing the benefits of generating ideas independently first before coming together. You will learn about many famous and influential introverts in her speech as well.
Three Meaningful Calls To Action
I strongly recommend listening to Cain's speech, but if you aren't able to, these are her three calls to action that you should know. She emphasizes we all need more autonomy, freedom, and privacy in the work place. And children still need to learn how to work on their own because that's how we uncover deep thoughts.
We also can really benefit from unplugging once in a while and tapping into our feelings and minds. And btw the suitcase reference in the third one below has to do with the opening of her speech, essentially identifying what makes you tick and why.
1) Stop the madness for constant group work.
2) Go to the wilderness, be like Buddha. Have your own revelations.
3) Take a good look at what's inside your own suitcase and why you put it there.
"I wish you the best of all possible journeys and the courage to speak softly." – Susan Cain
Untemplaters, do you consider yourself an introvert, extrovert, or ambivert? Can introverts succeed as leaders and entrepreneurs in your opinion and experience? How can we break the negative perceptions of introverts?
Photo by Sydney, silhouette of a man in thought at the top of San Francisco City Hall.