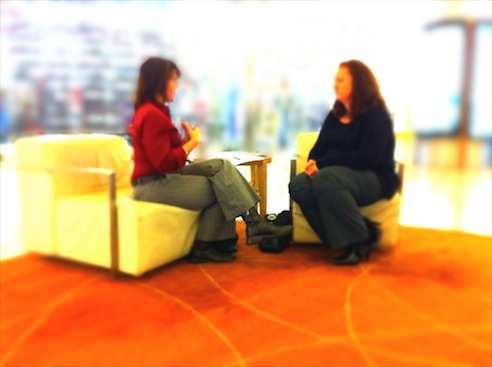 Our lives are filled with many different types of relationships, and constructive criticism is invaluable in all of them.  This is a 5 part series I've put together that highlights tips on how to give constructive feedback and why it benefits 4 major relationship categories (family, significant other, friends, and manager/mentee).  Now let's get started. 🙂
We've all heard the term constructive criticism before, but how well do we really understand what it means?  By definition, it is a compassionate and positive way of relaying feedback to someone in order to help the recipient improve and succeed. There are many benefits of communicating this way such as offering encouragement, keeping a positive outlook, showing your support, and helping someone fix mistakes and improve their skill sets.  Learning how to give constructive feedback properly takes practice, patience, and genuine kindness.
Mental Hurdles
What we have working against us though as both givers and receivers of feedback is the mentality "I'm right, you're wrong."  This belief pops into our minds constantly from the time we're tantrum crazy kids until we're covered in wrinkles.  For me, this mindset has increased with age, and at multiple times to my detriment.  We like to believe we know exactly what we're doing all the time as we gain more and more confidence.
So why should we ever admit defeat and listen to what others have to say about what they think we are doing wrong or should do differently?  Because we ALL do idiotic things sometimes, we overlook steps and miscalculate things, and when we become overconfident it can be blinding.  Check your ego and recognize that it's quite beneficial to be critiqued on a regular basis in order to learn, develop, and become better people.
The Sandwich Method
Constant nagging, teasing, put downs, and negative criticisms aren't healthy or productive for anyone.  The key to successful constructive criticism is to find a happy medium in the frequency, style, and approach of the feedback and communication we give and receive within all of our relationships.
Although it takes some practice to get used to, the sandwich method is the best way to relay and receive constructive feedback.  Instead of rattling off a big list of things someone is doing wrong and screaming "what is wrong with you?!," the sandwich method concept promotes change and motivation.
The technique is to sequentially compliment + coach + encourage.  Staying calm, while starting and ending a conversation with positive comments, prevents the listener from feeling scolded, avoids anger and insults, and relays compassion to the recipient.
Timing is Everything.  If either party is emotionally distraught, allow some time for things to cool down before relaying feedback.
Be Specific.  Without a clear example or two of the mistake or weakness you're trying to coach someone on, the recipient will have trouble understanding and accepting what you're saying.
Avoid Tangents & Digging Up the Past.  Focus on the issue at hand and what's happening now.
Take Time to Prepare.  Constructive feedback is most beneficial when the giver takes time to prepare and gather his/her thoughts before starting a conversation.
Present A Plan.  Problems don't go away without solutions.  Provide a plan of action and encourage the recipient to think of some of their ways to improve.
Schedule A Follow Up.  Goals are easier to achieve when there is clear direction and a reasonable timeline.
Keep it Positive.  Avoid lecturing and harping on the negatives.  People need to feel supported and motivated in order to change.  Highlight strengths and let the recipient know you appreciate their efforts and what they've done well.
Remember that being receptive to feedback takes just as much practice as giving it.  We all have bad habits and stubborn streaks that we want to deny and struggle to get rid of the longer time goes by.  Keep an open mind and be patient with yourself and others.  There are always two sides to every coin.
Next up in this series is how constructive feedback benefits our relationships with our FAMILY!
Untemplaters, have you ever given someone constructive criticism?  What did you learn from it and what tips do you have?