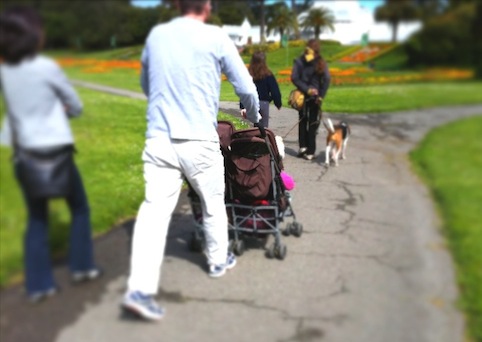 In part 1 of this series, I went over several tips on how to give constructive criticism.  Now let's talk about how constructive feedback benefits the relationships we have with our families.
Perfect Families DO NOT Exist
As much as we'd like to, we can't choose our families.  Unfortunately many of us, myself included, also know what it's like to have a dysfunctional one!  Yet we wouldn't be who we are today without our families, even if we can't stand to be around them.  🙂
It's hard to know when we're kids if our parents and siblings are giving us a healthy, well rounded amount of support or not.  There's no golden reference guide on parenting for us to sneak a peek at or wave under our parents noses, and we usually don't fully understand what impact our families have on us until we're off living on our own or trying to start a family of our own.  We learn so much from our parents and siblings, imperfections and all, and their influence has a direct impact on how we develop and learn to interact.
LISTEN and Say THANKS!
If we can embrace the fact that there aren't any perfect, problem free families, it's much easier to identify and appreciate the positives in our own.  Our families teach us valuable social skills, cultural and religious customs, help us identify our talents, push us to stay in school, and to take us in when we're in a rough spot and have no where else to go.  These are huge benefits that we so often take for granted.
Make an effort and stay on good terms with your siblings and parents.  Even if you have a tendency to argue with your family or disagree with their advice and feedback, listening and saying thanks isn't hard.  Tell your parents you appreciate what they've done for you over the years, and then hug your siblings and say, "thanks for looking out for me."
Learn to Let GO
If one of your family members is always ranting about your negatives, teach them about the sandwich method and calmly explain that the abrasiveness of their comments is hurtful.  Try to forgive your family for their mistakes and move on.  Let go of the things you wish your parents did differently when you were growing up, and any jealousy you had towards your siblings.  Treasure the time you have now with your family even if you can't (or don't want to) live under the same roof.
People do change, and holding on to bad memories from your childhood will only end up holding YOU back.  Make the effort to keep in touch and talk about important changes in your lives.  Having a supportive family is priceless and it takes love and patience to get there.
Give Back with Constructive Feedback
We can also strengthen our relationship with our family members as adults by taking the time to get to know them as people. Listen to their life experiences, and help them set goals for their health and retirement.  As our parents age, they can lose interest in things, experience periods of depression, forget to exercise, and get caught up in aging instead of living.  Meanwhile, your sister or brother could be going through relationship problems, job search frustrations, money issues, etc.
Get involved! Observe, interact, and offer your sincere, heartfelt support.  Avoid nagging, jabs, or tuning out.  If you can encourage them stay active, help them cope and recognize their changes in behavior, and provide POSITIVE emotional support you will grow closer.   And the next time you're in a jam they'll be happy to help you out.
Lend Your Expertise
Sometimes we share certain talents with our family members such as being musically inclined or athletic.  A lot of times though we couldn't be more different!  Put all prior jealousies aside, put your uniqueness to good use, and lend your expertise.
One example of how you can easily help your parents is with technology.  Although I am no tech guru, I know a lot more about technology than my parents.  I recently helped my mom install Skype on her computer over the phone and she was absolutely blown away that she could talk and see me on her computer screen – yes mom, it's free, trust me – even though I was miles away.  If I hadn't taken the time to teach her how to use it she probably never would have set it up, and now we can keep in touch that much easier.
A lot of our parents have difficulty keeping up with all the latest gadgets, terminology, and upgrades.  Take a look at how your parents are using technology.  Explain what they're doing well & what they could do differently.  Coach them patiently on ways they can improve, and encourage them to try new things.
In Retrospect
My parents were pretty easy on me growing up, and I think that helped me avoid the urge to do some serious rebelling.  Looking back, I wish they were more persistent in pushing me to break out of my comfort zone.
In retrospect though, I didn't have it that bad because my parents' softness kept me from doing anything crazy that I would have regretted.  I am grateful that my mom was the comforting shoulder I could cry on and the one who helped me get back up, that my dad was the creative one who always found a way to make things work, and that my sister was the one who taught me how to be my own person and make my own decisions.
If you've enjoyed this post, check out the others in this series on how to give constructive criticism and how it benefits relationships with friends, your significant other, and managers and mentees.
Untemplaters, what do you like and dislike about your parents' and siblings feedback style?  For those of you that have kids, what's the hardest part about coaching them?  How are you helping your family improve?