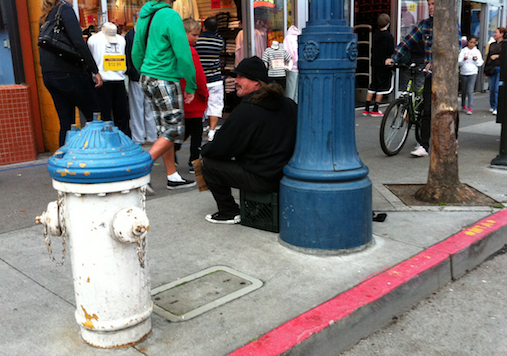 This year got off to a bit of a rocky start for me because I was so consumed with being denied a promotion and my emotions were way out of whack. But I didn't let that stop me from trying to find the positives in a glum situation. I shifted my attention away from the disappointing present and put it back towards the future and what I need to do in order to get there.
Since my mind is now focused on making the most of 2013 by keeping things simple, it got me wondering why are bad habits so hard to break? There's always at least a few goals that I can't accomplish each year, and it's usually because of some weakness of mine that I still haven't been able to overcome.
Why Are Bad Habits So Hard To Break?
I wasn't always the type of person who used to acknowledge my own weaknesses and faults. I had this stubborn, teenage mentality that I knew exactly what I was doing and didn't need to change anything about myself. Even though I was a teenager for most of the time I had this oblivious attitude, it spilled into my 20's too which was unfortunate.
As I continue getting older though, and have discovered that our 30's are better than 20's, I've come to grips with the fact that trying to run away or ignore bad habits hurts a lot of people. When we're unwilling to change, not only do we hurt our loved ones, friends, and colleagues, we also really hurt ourselves.
Key Reasons We Can't Kick Those Bad Habits



Laziness & Procrastination
Bad Time Management
Roadblocks & Inefficiencies
Lack Of Motivation
Fear & Anxiety
Budget Constraints
Weak Levels Of Will Power
Plain Ol' Ignorance Or Denial
I struggle a lot with time management and inefficiencies. I think my motivation levels to change and break my bad habits are high, but I have trouble with execution. My weaknesses with focusing really slow down the rate in which I complete tasks, so I'm often fighting fatigue and self frustration.
Sometimes I spend more time worrying about all the things I need to do instead of just picking one thing and getting it done right then and there. I try to pay close attention to prioritization now so that I start chipping away at the difficult tasks instead of letting those loom and only working on the easy stuff.

List Of Common Bad Habits
There are so many bad habits that we can pick up, and we've all had struggles with trying to shake them off. No matter how young or old we are, being open to change is the first step to improvement. Let's see how many of these bad habits have impacted your life whether from your own doing or from someone close to you.
Overspending
Not exercising regularly
Smoking
Drinking too much
Being addicted to caffeine
Eating too much junk food
Swearing
Fidgeting
Procrastination
Drug abuse
Yelling
Texting and driving
Stubbornness
Social awkwardness
Disorganization
Lack of patience
Denying mistakes and weaknesses
Forgetfulness
Drinking soda
Gambling
Losing things
Lack of responsibility
Gossiping
Breaking your budget
Farting/burping/spitting in public
Nagging and complaining
Not washing your hands
Eating too much sugar
Biting your nails
Illegible handwriting
Being selfish
Talking with food in your mouth
Not being able to say no
Hoarding
Quitting too soon
Not flossing 1-2x daily
Being overly critical
Texting during meals
Oversleeping
Not letting go
Laziness
Lack of focus
Talking too much/too little
And the list could go on and on and on! There are so many obstacles, addictions, and flawed tendencies that have negative impacts on our health, careers, personal finance goals, and well being. Once we recognize our flaws and weaknesses though, we are one step closer to breaking our bad habits.
Untemplaters, what are your thoughts on why are bad habits so hard to break? Are you working on overcoming any this year? What are some other things that you'd put on the list of common bad habits?
Copyright 2013, updated 2016. Original content authorized only to appear on Untemplater.com. Thank you for reading!