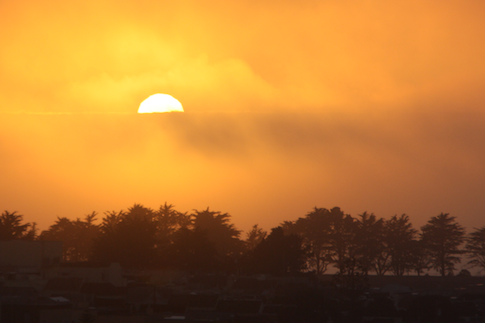 I've always been one to LOVE free stuff. I'm sure a lot of you do too. It doesn't even have to be something that interesting or of great value for me to get excited about something free. San Francisco is a great city for free things and constantly has me saying, the best things in life are free! It's easy to get caught up in life and work but it's worth it to take a step back from time to time and be thankful for so many fabulous things we can enjoy for free. I had one of those, "Gosh I love everything about free" moments today which inspired me to write this post. It doesn't take much to be happy!
Free Nom Nom Noms
Businesses give away all sorts of random free stuff in downtown San Francisco all the time, especially food! I can't count the number of times I've gone out on my lunch break and have gotten free samples of pita chips, hummus, green tea mochas, vitamin C, granola bars, Ghirardelli chocolate, tea, you name it. Yes please! Nom, nom, nom. Energy drinks and pet food are also very popular free samples here for some reason, but I pass on those because I gave up caffeine and don't have any pets. But you should see the excitement pop out in people's eyes when they see free RedBull or Monster drinks. It's hilarious!
There are also tons of farmers markets all over San Francisco every week too that have free samples of fresh tangerines, apples, grapes, nuts, strawberries, hummus, orange juice, cheese, veggies, smoked salmon, crepes, baked goods, popcorn, and more. The vendors know what we like and everything is super fresh. Farmers markets here are a snackers paradise!
More Time For Free Activities
Now that I've left my day job and I'm freelancing, I have extra time to take advantage of more free activities in the city. I love it! I remember a few years ago I discovered that most museums in San Francisco offer free days during the first week of every month. But I was bummed I could never sneak out of work to go because my work schedule was crazy and a lot of the museums weren't within walking distance of my office. So I'm grateful that now I have a lot of control over my schedule and can make the most of free activities that the city has to offer.
For example, I got to visit the San Francisco Zoo for free yesterday, Wednesday, and had a blast. I'd been to the zoo several times before, but this was the first time I was able to get in for freeeeee! I hadn't taken my DSLR camera on a walkabout in a while so I was thrilled to bring it along and put my zoom lens to good use. Plus I got some decent exercise walking around for over two hours because the SFZoo is pretty big.I had such a good time I wanted to share some of the best pictures I took with you guys. The animals were unusually active today, maybe because it wasn't crowded, so I was thrilled at what I saw. Here are some of my pics!
I had such a good time I want to share some of my best pictures with you guys. The animals were unusually active, maybe because it wasn't crowded, so I was thrilled at what I saw. Here are some of my favorite pics!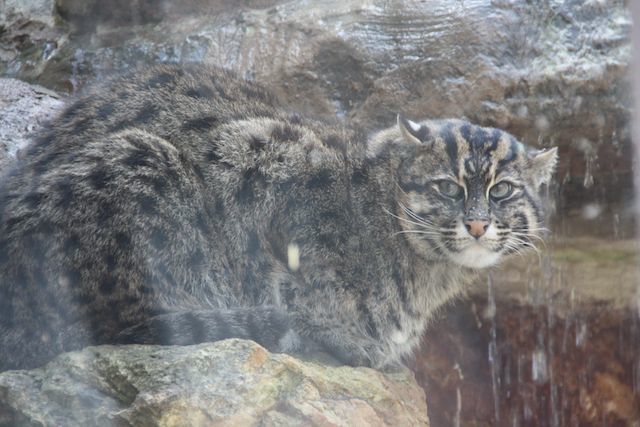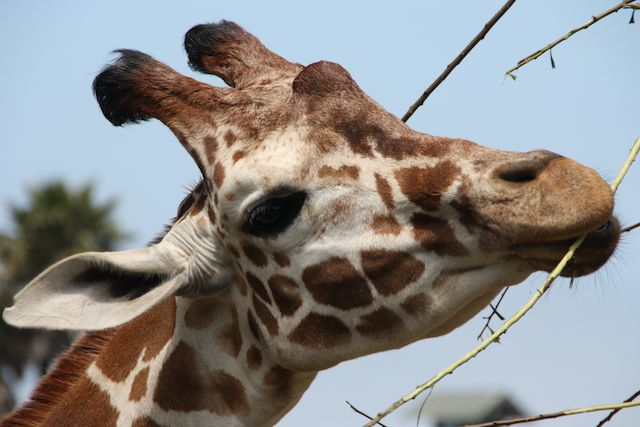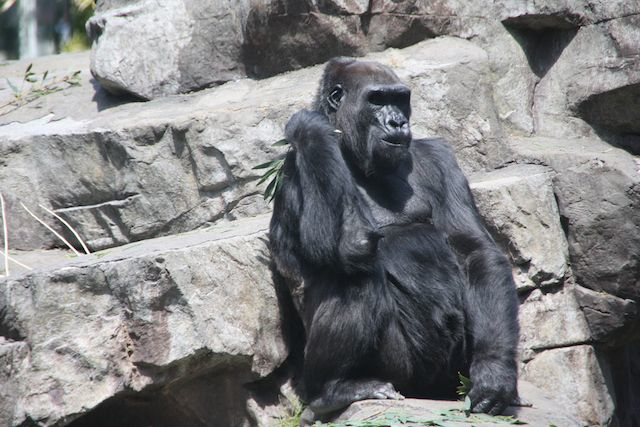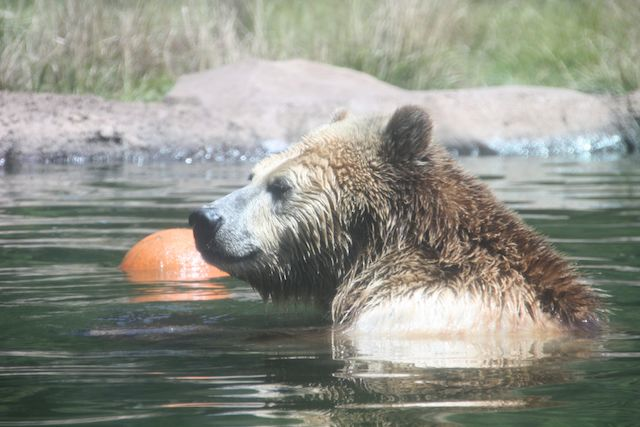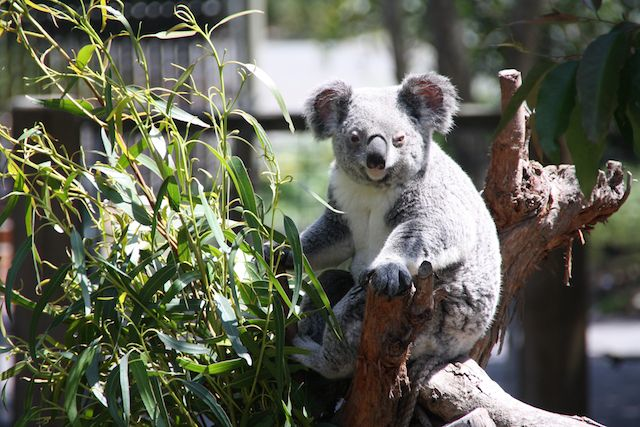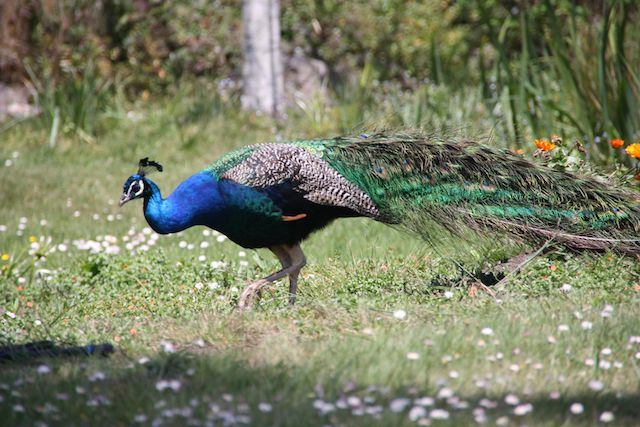 Lots And Lots Of Free Resources
In addition to yummy free noms and activities, there are also countless free resources out there waiting for us to take advantage of them. It's incredible how technology has enabled us to do so much including being able to learn new things and utilize a lot of great tools for free. Here are just a few you may be new to:
Untemplater – All of the fabulous posts here on Untemplater are free for you to read and share. 🙂 You can get career tips, learn how to improve your finances, read about business topics, find out how to become a freelancer, and read stories from entrepreneurs. And there are plenty of tips on travel, relationships, self-improvement, productivity, and living an untemplate lifestyle as well.
Yale – Wish you could go to Yale without having to worry about the insanely competitive application process or tuition costs? Yale created a program called Open Yale Courses that provides free access to a ton of educational resources including videos of class lectures and copies of course materials. How cool is that?
MIT – Similarly to Yale, MIT also offers free online courses for the public to enjoy. There's so much we can learn for free and from incredibly talented professors! MIT OpenCourseware offers downloadable course materials including lecture notes on a wide range of topics that are sure to pique your interests.
Personal Capital – One of the top fintech companies, Personal Capital offers a lot of free financial tools to help you save money, monitor your cash flow, check your net worth, and track all of your financial accounts in one place. Their fee analyzer is a great way to check if you are paying too much in retirement account fees without having to pay a dime to use the tool. It also calculates how much the fees could accumulate by the time you retire, which may be quite a wake-up call and motivate you to make smarter investment choices now while you have the chance. Sign up for your free account here.
The Best Things In Life Are Free
My free trip to the zoo reminded me of the many wonderful things in life that are free. We don't need a lot of material things to have more joy in our lives. Sometimes the less we own the more we "have." Here are just a few of my favorite free things in life in random order:
Free museum days.
Reading the latest magazines at the library.
Hiking in the great outdoors.
Taking walks along the beach.
Holding hands.
Smelling roses in a garden.
Watching the sunset.
Waking up early to see the sunrise.
Sharing laughs with our parents.
Reminiscing with siblings about silly things we did growing up.
Watching funny animal videos.
Sitting in a park to enjoy the view.
Reading a good story.
Hugs from loved ones.
Getting comments from readers like you.
Taking a nap after a big meal.
Love!
START YOUR PROFITABLE WEBSITE TODAY
Want to make more money and be more free? Work on building your brand by creating your own website the easy way with a WordPress site like mine through Bluehost for super cheap. You can register your domain for under $20/year and get hosting for only $3.49/month. Whatever your interests are, focus on building your skills and developing your own unique niche.
I've been blogging since 2010 and it has allowed me to break free from the corporate grind to travel, work from home, consult for companies that I like, and do so many more things I've always wanted to do but couldn't. The income is relatively passive as posts I've written years ago are still being found through Google and generating income. What's better than making passive income and creating a valuable asset you can one day sell for a multiple of annual income? There's not a week that goes by where I'm not thankful for starting this site!