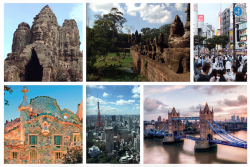 For the last couple days I've been enjoying some relaxing days in the woods up at Lake Tahoe, CA. Being away from home always reminds me of all the various places I've been and how different even one town can be from the next. I've been meaning to put together a list of travel lessons from my worldly adventures for a few months now and finally have some quiet time to do so.
I've been to 33 different countries at last count, about 16 U.S. states and roughly 200 cities around the world, give or take. I feel very fortunate to have been able to see so many different places. My travels have definitely opened my eyes in many ways – different cultures, lifestyles, foods, energy levels, climates and topographies.
I have more travel lessons than I could fit into one post so here's a short collection that popped into my head first from some of my unforgettable adventures. I just might turn this into a post series since there are many more stories that keep coming to my mind.
Americas
Georgia: There really is something to be said about southern hospitality and kindness. I've taken some awful layovers through Atlanta at the crack of dawn and I tell you what – they have some of the happiest, kindest workers I've ever encountered.
Imagine for a second if you were working in food services at an airport at 4 or 5am in the morning. Just think of how early you'd have to get up to be working at those hours. It'd be absolutely brutal and the pay probably wouldn't be above minimum wage either. If I was in that position I would probably be incredibly grouchy, tired and angry at myself and the world.
But every single worker I've encountered in Atlanta in the wee hours of the morning was shockingly polite, courteous and smiling. Talk about incredible work ethic and character. Same goes for other encounters I've had in other parts of the south. I think there would be a lot less hate in the world if more people adopted the warm and friendly kindness of southern hospitality.
Toronto: I've had to travel to Toronto several times for work and both times it was in the middle of winter. Oh the cruelty. Toronto's winters are the definition of bone chilling. Winter is downright painful. I've never felt so cold in my life. The funny thing I learned walking from my hotel to the office is that it's like being in a ghost town if you're walking outside on the street.
Picture this. There I was in the middle of morning rush hour walking to the office without another soul in site for blocks. It was really bizarre. After arriving at the office building, however, I was suddenly bombarded by an onslaught of people. What was going on? Where did all these people come from? I came to find out everyone walks around underground to escape the arctic blast in Toronto. Who knew there's an entire maze of underground walkways connecting a lot of the buildings downtown. Well, now you know!
Yucatan: I learned about the ancient Maya civilization in school and remember being fascinated by their  architecture and culture. My first trip to Mexico was to the Yucatan peninsula – where many Maya archaeological sites are located – and I absolutely loved it. I highly recommend visiting Tulum, Coba and Chichen Itza if you have the chance.
Call me ignorant, but I didn't realize that there are still active Maya communities today. I had an incredible tour guide with Alltournative, an ecoarcheological tour company, that really opened my eyes to how the local Maya live today. They tend to live very simple and humble lives in their own small communities. Many of them sleep outside in hammocks and most of the children have to walk quite far to school in the heat.
I remember on our way to one of the villages, our tour guide picked up some of the children who were walking home from school and let them hitch a ride in our van. They were all smiles and very quiet. It saddens me that unfortunately, the Maya face a lot of racism and discrimination today. In the brief encounters I had with some of the locals, I found them to be so kind, respectful, shy and also incredibly grateful of what they have even with so few possessions. Seeing the beaming smiles on their faces really taught me that happiness is a choice that comes from within, no matter how much or how little you have.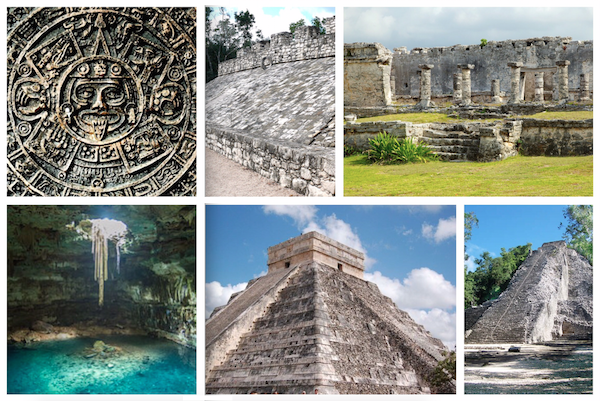 Europe
London: You haven't experienced expensive living until you've been to London. Even a boring plate of bangers and mash (sausages and mashed potatoes) at a local pub is expensive. But London has a lot to offer and I've had two incredible and very different experiences there. If you make a trip to London, definitely see the highlights but take some time to wander around off the beaten path too. You can eat your heart out on Brick Lane and escape the bustle in Kew Gardens.
London is prime example of an eclectic city that has so much to offer if you slow down and explore. Just be prepared to spend a fortune while you're there. The good news is when you go back home, everything will seem so cheap! Check out these two articles I wrote for more details on exploring London.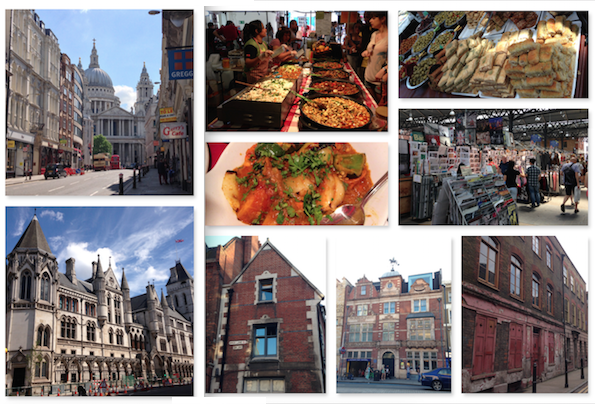 Barcelona: If you love architecture and tapas, you will adore Barcelona. It's a very walkable city that's filled with some of the most beautiful Modernista masterpieces sprinkled around the city. Gaudi's La Sagrada Familia and Casa Batilo are not to miss and there are countless more gems to see.
Barcelona is so colorful and unique in character that it makes most other cities (especially in the U.S.) look incredibly ugly and boring! I was also surprised at how late at night people gather to eat and drink here. The pace of life is so different from that in the U.S. Barcelona taught me how enjoyable and relaxing life can be when you slow down, savor every last drop of your sangria and delight in eating a variety of tapas that make your palate dance.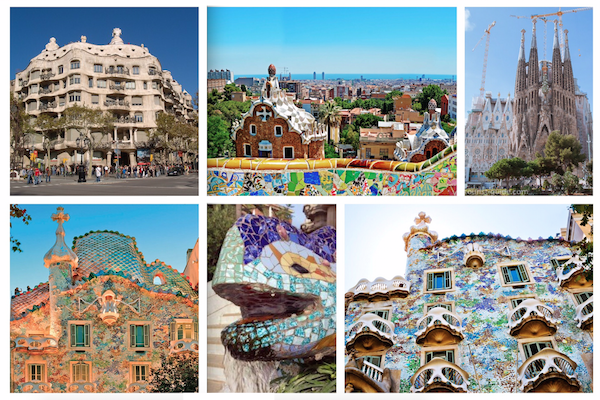 Asia
Tokyo: If you hate crowds, don't go to Tokyo. It's crowded even during off-peak hours and trying to get on a train during rush hour is a very unpleasant experience. But even despite having a ton of people, Tokyo is probably one of the most organized and functional cities out there. If a train is supposed to depart at 11:57, you better believe it will. If you arrive at 11:58, too bad you just missed it.
And forget about cutting in line. Tokyo, and really all of Japan, is extremely orderly. Everyone respects the rules, whether they're written or just implied. People patiently queue up for everything here and rudeness really doesn't exist. Many Americans sure could learn a thing or two about curtesy, punctuality, customer service and mutual respect from the Japanese.
The food is also incredibly amazing, but can get expensive in some places. You'll find some of the sweetest, most perfectly shaped fruit in Japan though and lots of individually wrapped produce and food items that are very friendly to singles and small families. I saw pineapple in the grocery store sold by the slice! Ha! Try finding that in the U.S – impossible.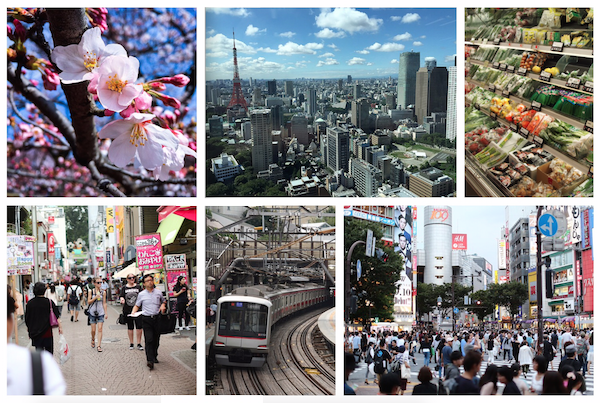 Siem Reap: You haven't felt real heat until you've climbed the temples of Angkor Wat in June in the 107 degree sun with 100 percent humidity. I really don't think anywhere else in the world could be much hotter. I've never had so much sweat drip off my body before. It's unbelievable what heat and 100 percent humidity can do to your body. Yet, even in the ridiculous heat you will see locals pedaling tuk tuks, working on the roads, walking to school and doing their shopping. They make it look so easy, but you know the heat is hard on them too.
There is also a lot of poverty in Siem Reap and other parts of Cambodia that can be hard to witness. Many children are put to work and don't attend school. And many people work well into old age. I saw a frail woman in her 90s selling drinks on the side of the road. Coming from the states, seeing so much poverty can be quite emotional. It definitely gave me a much deeper appreciation for everything I have and also motivated me to be more giving and have fewer material desires. It fueled much of my thinking in my post Do the things you long for make you weak or strong. So many people live very differently than we do in the U.S. It's humbling to see how varied the world is.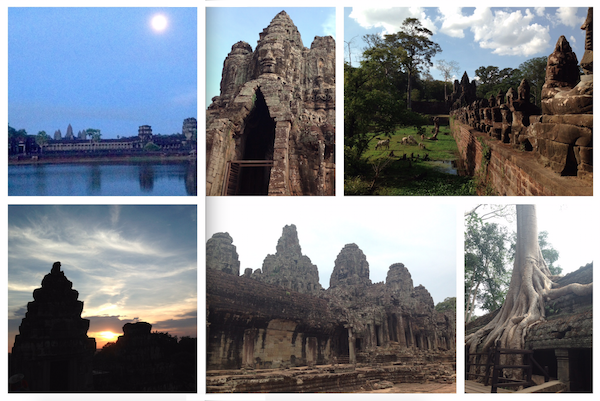 If you enjoyed this post and would like to hear more of my travel lessons from around the world, please let me know in the comments below!
Untemplaters, have you traveled to any of the above places? What was your experience like? Do you have a travel lesson that left a mark on your life? Headed to any new places this year?
Copyright 2016. Original content and photography authorized only to appear on Untemplater.com. Thank you for reading!