I had the chance to visit London for a second time recently and what an upside surprise it was. When I went to London for the first time many years prior, I enjoyed the city but I was a bit tired and short on time since I was on my way home from a trip to Paris. So I was thrilled that my recent trip to London was phenomenal and relaxing. I spent 7 days strolling around London and was also able to take a couple day trip excursions outside the city, which was well worth the extra money and time. I want to share some of my new favorite London Top 10 sites for fun, good eats, and adventure from my trip and hope you get a chance to check out the city yourself some day!
Westminster
Hands down the Westminster district is #1 on my London top 10 sites list. There's so many famous historical London sites right next to each other in a compact area here that's easy to walk. If you can only do one thing in London, this is it. Mind the gap at the Westminster tube station, step outside and you'll walk right up to Big Ben, the Houses Of Parliament, Westminster Bridge, Parliament Square, Westminster Abbey, and you're also just a short walk to Buckingham Palace. Be sure to walk across the Westminster Bridge for some great photo ops and to get a peak at the London Eye.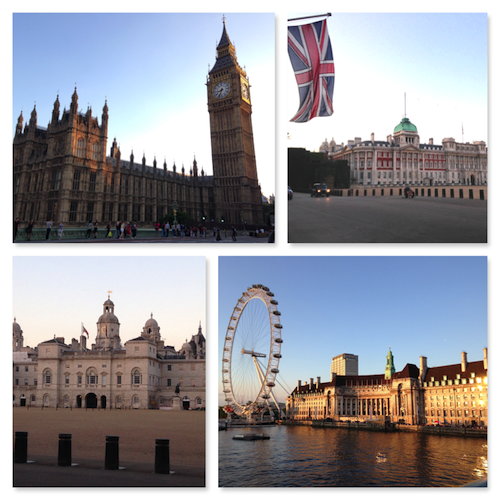 St. Paul's To The Royal Courts of Justice
If you like to explore places by foot, this is a fantastic walking tour. I spent a beautiful Sunday morning walking around the south end of the Holborn district on a quiet stroll myself and absolutely loved it. My morning started off outside the steps of St. Paul's Cathedral, dumbstruck by the longest, most incredible music pouring out of the giant bells before the Sunday church service started. Pop inside if you have the time then continue West on Ludgate Hill which turns into Fleet Street. Right before you reach Chancery Lane, sneak a left and stop by Temple Church. It's tucked away in a quiet courtyard and worth a visit, especially if you're a fan of The DaVinci Code. Then make your way back to Fleet Street to the beautiful Royal Courts of Justice for some great pics. And if you're a tea fanatic like me, swing by Twinings Tea Room at 216 Strand for a free tasting and tea shopping galore. After a stop for lunch at one of many pubs or cafes, there are plenty more beautiful side streets to explore as well if you have the energy.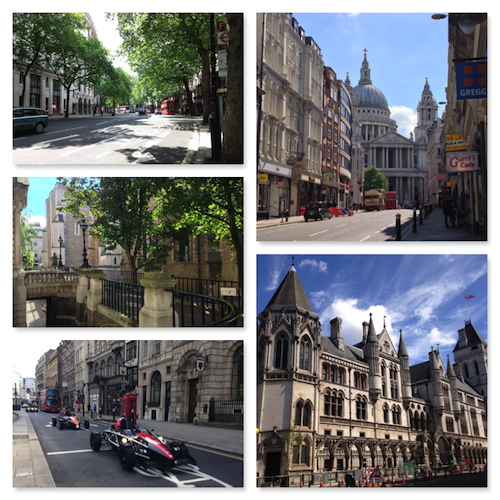 Brick Lane to Old Spitalfields Market
Hop off the tube at Aldgate East and make your way to Brick Lane. I had no idea that this incredible area even existed in London until a friend suggested I check it out. If you're up for some adventure and a change from the traditional London touristy sites, this area is a must see. You may not find it on other London Top 10 Sites lists, but to me it's a hidden gem. You'll feel like you're in a totally different country here as you're suddenly surrounded by abundant and crazy delicious curry houses, mosques, and people ranging from traditionally dressed families on their way to prayer to 20 something hipsters. If you're there on a Sunday, you can't miss the Sunday UpMarket for all sorts of handmade goods and the incredible (and cheap!) eats. Then make your way to the historic Princelet Street, where photo shoots and movies are often filmed. Then end up at Old Spitalfields Market for more handmade goods, affordable chic clothes, and other tasty treats.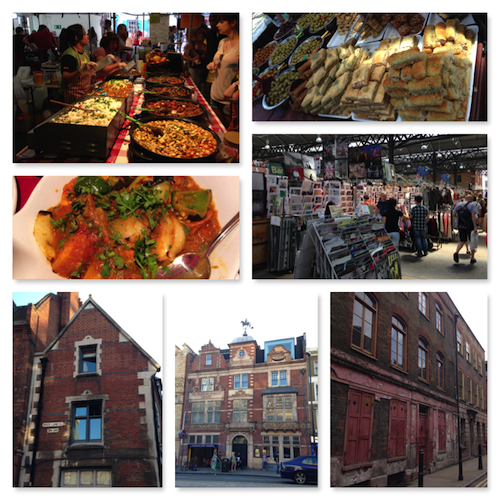 The British Museum
Who can't love that London has free museums?! The British Museum is my favorite, especially for its Egyptian and Assyrian collections. There are a lot of galleries to see here, and as an art fanatic I happily spent several hours here. The Great Court is a perfect spot to take a break for refreshments as you admire the famous tessellated glass roof and the 1,656 pairs of glass windowpanes.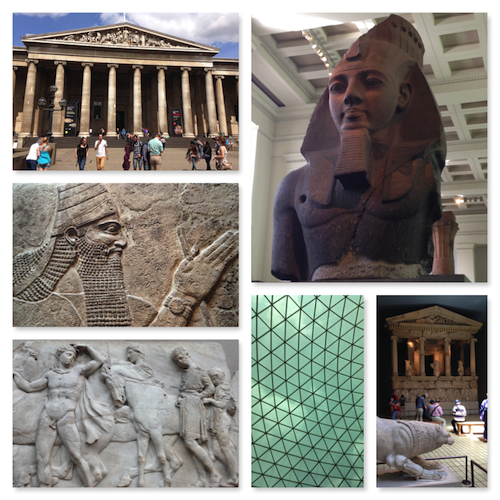 The Tower Of London
I'm glad I finally got to explore the Tower Of London. I missed it on my first trip to London, and I got lucky this time that the ticket lines were not long. You can take a guided tour or wander around on our own; I did a bit of both. The peak a boo views of Tower Bridge and Crown Jewels are not to miss, and the bridge is an easy walk away for a great photo stop after your tour. I love history and the beauty of the different architecture that's found here, so I put the Tower of London at number 4 on my London top 10 sites list.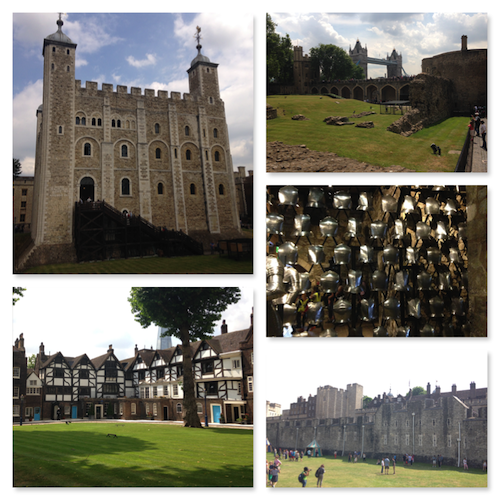 Trafalgar Square
A quick hop, step, and a jump from Charing Cross and Embankment stations, this is always a bustling area. I have a weird obsession with the lions at the base of Nelson's column, and it's a lively place to people watch and take a rest. Both The National Gallery and National Portrait Gallery are here if you're a museum fan. Check for local events at Trafalgar Square during your visit as it is a popular venue for artists and musicians big and small.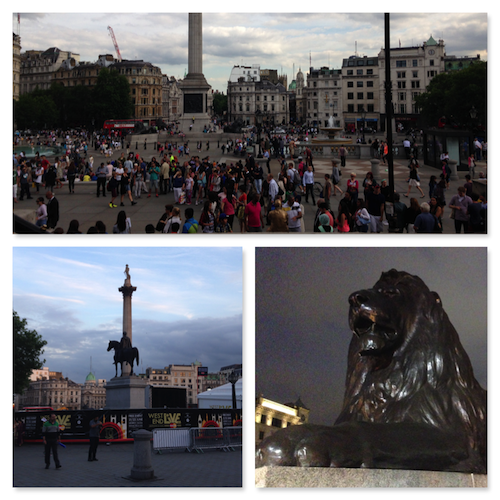 Kew Gardens
A friend of mine told me to check out Kew Gardens on my trip, and I'm really glad I listened! It's 10 miles west of central London and worth a visit if you enjoy horticulture and want to spend some time outdoors. They have a tree canopy walk that is so unique and was a true thrill for me since I have a slight fear of heights but have always wanted to do something like that. You can literally walk for hours amongst the various gardens and greenhouses here, or you can hop on their little shuttle. I got to see so many plants I've never seen before, and everything was immaculately arranged and pruned. The only negative was the noise of airplanes overhead, but other than that I loved Kew Gardens so much I feel it deserves a spot on my London top 10 sites.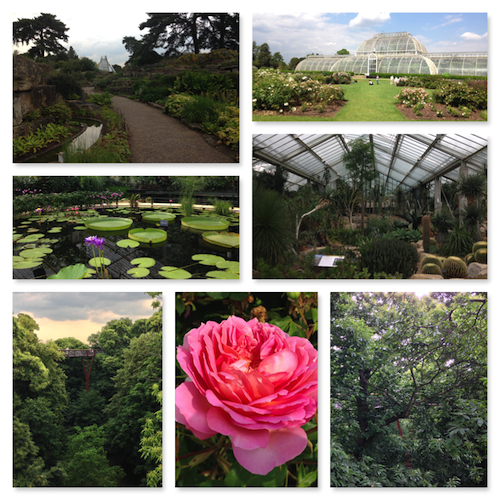 Hyde Park & Kensington Gardens
If Kew Gardens is too far, or you want another great green place to explore, head over to Hyde Park and Kensington Gardens. These parks are huge and have plenty of wide open spaces to lay out in the sun and relax. London has dozens of parks scattered around the city that have all sorts of hidden gems.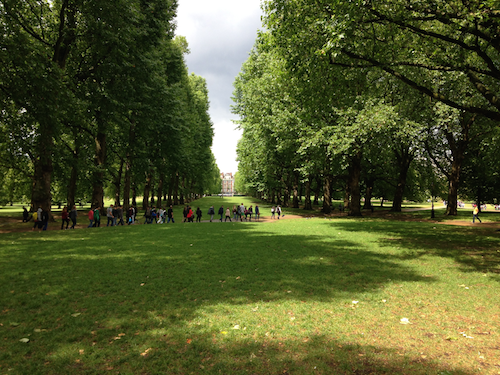 Covent Garden
This is another place you may not find on other London top 10 sites lists. I didn't get to wander into this district at all on my first trip, so I was glad another friend of mine suggested I check it out on round two. This district is filled with restaurants, theaters, bars, hotels, and shops galore. My favorite destination was the Covent Garden Market. This indoor/outdoor shopping area is huge and has all sorts of things to buy all the way from high end, main stream, and hand made trinkets.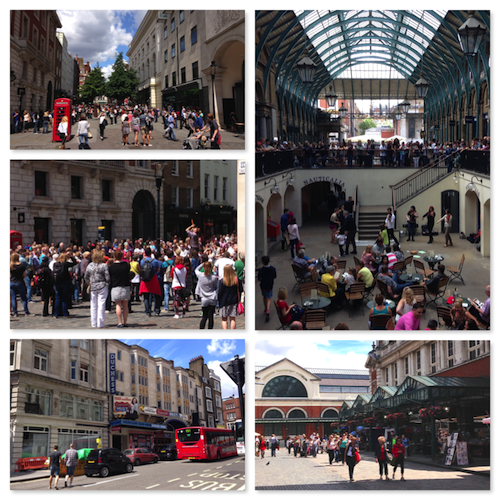 Chinatown
The last of my London top 10 sites is Chinatown. I love it here because of the food! I had many meals of delicious dumplings, noodles, sweets, and the best mushroom dish I've ever had in Chinatown. An easy walk from Piccadilly, Leicester Square, or Trafalgar Square, this is a great place to grab some good eats at any hour.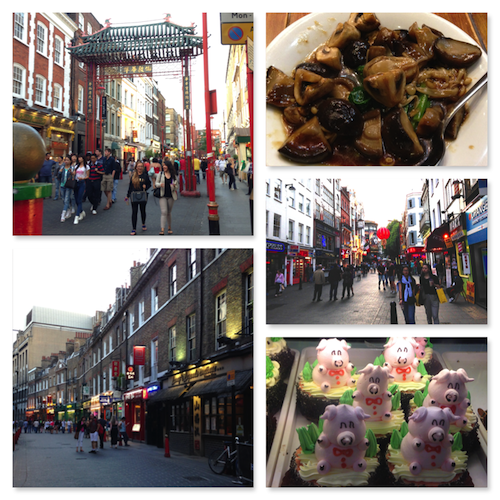 Low on travel funds? Get in control of your finances with Personal Capital's free financial tools and start a travel fund today.
Can't Make It All The Way To London?
Rent my friend's place in Lake Tahoe! He's got a fantastic five diamond rated two bedroom, two bathroom condominium at The Resort At Squaw Creek in Lake Tahoe. There's ski-in/ski-out, three outdoor hot tubs, three heated pools, a spa, a gym, several gourmet restaurants, fantastic children and family activities, a golf course on site, amazing hiking, kayaking, rafting, fishing, biking, and more! Lake Tahoe is one of the best places to vacation. You can rent book a reservation as a studio (two queens), one bedroom (one king, a pullout queen, fireplace, two TVs, kitchenette, dining table, two rooms), or entire two bedroom unit (studio and one bedroom combined). Click the links for availability and click this post to see pictures and information about it. Prices are ~15% lower than anywhere you'll find online!
Untemplaters, have you been to London? What were your favorite attractions? Have you ever lived in London? What's your favorite on my list of London top 10 sites?