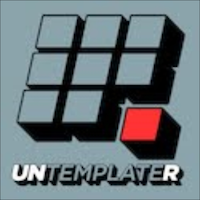 Entrepreneurship isn't easy. But the blueprint is simple. It has existed for 400,000 years. And time after time it's lead to survival and success.
What is this holy grail of entrepreneurial blueprints? The evolutionary blueprint of the human species.
Say what?!
Think about it. Our paleolithic ancestors lived in a world rife with entrepreneurial challenges. In fact, life itself was one big startup venture – much was unknown, resources were limited, instructions didn't exist, there were no guarantees, dangers lurked everywhere, and many failed. Sounds like startup life to me!
And yet, here we are 400,000 years later. Why?
Because our paleolithic ancestors survived (and thrived) by using the entrepreneurial primal blueprint. Their triumphant success against all odds gave rise to us – modern man. This illustrates a simple truth – human existence is history's greatest entrepreneurial success story.
So, you want to survive and succeed at your entrepreneurial venture? Then go primal! And here's how…
The 5 Elements of the Entrepreneurial Primal Blueprint
1. Only the strong survive
Our paleolithic ancestors lived in a brutal world. Each day was a fight for survival – for food, for shelter, for rest, for procreation, for protection. Failure was a constant threat. Man's inner-personal strength was his only true weapon against the elements. Only those courageous and strong enough survived.
A start-up life (especially an Untemplated one) is equally brutal. Competition exists everywhere. Resources are rare and precious. Danger is a shapeless beast that can strike from any angle. What are the primal dangers of entrepreneurship? Mismanagement, poor prioritization, de-motivation, epidemic risk-adversion, apathy, conformist thinking, lack of resolve, and on and on.
The weak don't survive. They can't. It's evolution, period. Only the strong survive. Such courage isn't painful, but it isn't optional either. So, are you strong enough? Do you have the courage to be a primal entrepreneur?
2. Only alphas earn the right to mate
Yup, we're talking about sex. Procreation (the spreading of our genes) is vital to the survival and extension of any species. Hence, mating is an obsessive hormonal urge in all creatures. Man is no different. For most species, only alphas earn the right to mate. They're the strongest, bravest, most creative. This primal law ensures that the superior genes of a species survive and get passed forward.
Today's primal entrepreneurial world has a similar law, albeit without the hanky panky. We're talking about intimate relationships. The courageous, primal entrepreneurs have the best chance of scoring the best "mates" – in this case investors, advisors, partners, employees, networks, etc. And such relationships often ensure the successful procreation (marketing) of one's "genes" – their ideas, pitches, asks, etc.
As in nature, there are no guarantees – only probabilities. And the primal entrepreneur has the highest probability of fertilizing the world with his genes. So go get busy!
3. Generalists defeat specialists, every time
Is it better to be a generalist or a specialist?
Many think this is a modern era debate. It's not. It's an imperative evolutionary choice. Paleolithic man faced many struggles – hunting food, gathering resources, building shelter, learning weather patterns, sensing danger, inventing tools, and much more. So think about it. Which primal man stood a greater chance of survival – he who specialized in only one of these areas or he who mastered many (or all) of them?
Don't get confused. "Specialization" and "mastery" are not the same. Hence the fallacy of "jack of all trades, master of none." It is very probable (in fact essential) to become a "jack of all trades, master of MANY." The former's falsehood stems from the inappropriate assumption that to "master" a given skill takes all 100% of a person. Not true. You simply need to master the proper 20% of a competency to harness 80% of its benefits. Ah, the good ol' 80/20 rule!
Enter the primal entrepreneur. He knows a lot about a lot – business formation principles, cash-flow management, persuasion tactics, public speaking/presentation skills, operations, recruiting, strategic thinking. You get the idea. A business development "specialist" can be easily marginalized and has a far lower probability of success. The entrepreneurial switch-hitter, however, easily adjusts to changing conditions and has the abilities to diversify his ventures.
4. Storytelling is the language of survival and success
Wisdom is a currency that increases in value over time. To paleolithic man, the preservation of learned wisdom was often the deciding factor between death and survival. So how did primal man convey such wisdom to others? Through oral stories.
A wise, modern primal entrepreneur utilizes the same simple yet powerful tactic. One-way marketing blasts are ineffective. Two-way engaging stories are successful. Hence, the rise of social media (there, I said it). But social media isn't the point. The point is stories captivate your audience – potential investors, target customers, internal staff, etc. Why are stories so effective? Because stories (good ones) trigger imagination. Stories are memorable. Stories appeal to our (very much alive) inner child. And stories are a profound means of inciting action. All VERY good things to a modern-day primal entrepreneur.
But storytelling comes with a warning – you must be clear. You are empowered to tell your story however you desire. It's yours, own it! But you must make your story understandable. Take master storyteller Tim Ferriss's view – "It's fine (oftentimes good) if some people dislike you or disagree with you, but no one should misunderstand you. Everything you say should be clear."
5. Only vibrant tribes survive
Monolithic societies didn't exist in the paleolithic age like they do today. Instead, the world was speckled with unique tribes – small gatherings of people with a singular and common goal, survival. The tribe was everything, the very means of existence. It provided protection, belonging, wisdom, nutrition, and an evolutionary chance. Rarely did one survive without a tribe.
Although the genuine spirit of tribal society is largely lost to history, it remains alive within the hearts of primal entrepreneurs. Such introspective visionaries instinctively know that when the tribe thrives everyone thrives. The tribe solidifies commitment and resolve. The tribe magnifies the potential of everybody's collective efforts. The tribe yields a unique and irrefutable identity. Simply put – the tribe matters most.
A primal entrepreneur's tribe is his team – perhaps co-founders, advisors, partners, etc. They complement each other and challenge each other. It's the real-life incarnation of "the whole is greater than the sum of its parts." A tribe forged with genuine trust, respect, devotion, passion, and constructiveness stands a far greater probability of survival over tribes forged with weak or disingenuous bonds.
So what does all this primal allegory really mean?
It means that the secrets to entrepreneurial survival and success are, well, not secrets at all. Entrepreneurship is as simple as the human species' evolutionary blueprint for survival – individual courage, superior mating, general mastery of skills, storytelling, and tribal cohesion. That's it.
Yes, there's nuance. Yes, there's further decomposition of desirable skill sets and characteristics. Yes, there's situational variance. Yes, there's even luck. All of this held true in primal life as well. But don't confuse the forest for the trees.
Lastly (and most importantly), the primal entrepreneur archetype is a beacon of hope for all aspiring entrepreneurs. Everyone possess these instinctive qualities. Everyone is encoded with this blueprint. It's human genetics – thanks to the paleolithic ancestors we all share!
So go out and get primal! There's nothing to loose and everything to gain!