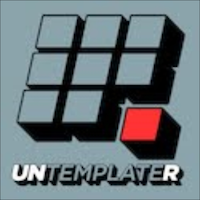 To live an untemplate lifestyle, most of us will need to build an untemplate businesses. And while I don't believe in get-rich-quick schemes, I do believe there is a formula that greatly increases your chances of success.
Through my background as a CPA and consultant, I've seen the insides of dozens of businesses. I've seen businesses that receive a fortune in revenues, but generate very little for their owners. I've seen business with relatively modest top-lines revenues that are much more profitable. And I've seen owners that are able to enjoy their lives and owners that view their businesses as a ball and chain. Over time, I developed my own philosophy for the types of businesses I was interested in and have tested and refined my theories in my own endeavors.
Today, I own interests in 8 different ventures – in a variety of industries and at different levels of maturity. Some of my businesses are well on their way to supporting my Untemplater lifestyle, while others will take much longer and much more work to get there. For many of you, focusing your efforts on one business will be preferred. For the serial entrepreneurs among us (myself included), you'll now have a framework to use to evaluate each business opportunity that comes your way.
I've always been a puzzle person, so I created an anagram to help you remember the framework. The first four letters are key factors in the beginning. They'll help you evaluate and select the industry and type of business you should create. The next four are areas of emphasis when designing your operations. And the last three represent long-term focus areas that you may not be able to achieve right away, but should always keep in the back of your mind.
Here's a brief introduction to each of the key considerations in the framework, and I'll explain why each is important in the next post.
Unique – Successful businesses always have a Unique Selling Proposition. Keep refining your idea until it does.
Niche – Start with a niche and plan on expansion. You can't be all things to all people, especially in the beginning.
Testing – It is essential to test your concepts early and often. Be careful not to proceed too far in your planning without this step.
Enthusiasm – Passion is important. Reconsider proceeding with an idea you can't get excited about.
Multiple streams – Does your business lend itself to multiple streams of income? Keep brainstorming until you can identify 3 to 5 different sources of revenues.
Products – Does your business sell products or services? If it's service-based, how can you eventually convert them into products? Products are almost always essential to achieving an Untemplater-type of success.
Leverage – Successful businesses leverage time and money. Brainstorm how you can use less money and/or time.
Automation – You'll want to avoid being buried with low volume tasks. Invest the time and energy to design automated processes that complete them for you.
Time – All the money in the world is worthless without the time to enjoy it. Make plans now on how you will eventually trade your money for your time.
Employees/team – The legendary loner is a myth. Successful businesses are built on teams. Make plans now for who should be on yours.

Residual income – You will eventually want to get off the treadmill (if you don't already). Design your business from day one with that concept in mind so that it can be profitable without you someday.