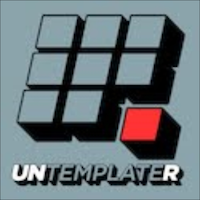 My internet startup takes a lot of moving parts:  The developer needs to build the product, I need to sell and market the product, and the CEO needs to raise funds, manage the team, and do the accounting and taxes.  Every day we encounter a new obstacle or pitch our idea to an investor or potential client to close a deal.  My kind of startup involves a complete immersion of time, money, and mental focus.
The community that I am involved with fully understands this concept.  However, I know that there are many of you who do not wish to sacrifice your full-time job or sanity in order to risk running a full-time startup.  So if you don't build an internet empire, what can you build?
What is your ultimate goal?
I want you to sit down and really map out what it is that you want out of your own business before you take action.  For example:
Jun Loayza's goal: To build a company that positively changes the way internet browsers search and find products, content, and publications that they are looking for.  Our goal is to have a successful exit within 5 years of $30 million or more.
That's a shortened version but you get the point.  My team and I want the successful exit in 5 years and we're willing to live like scrappy entrepreneurs right now for the chance at a big payout.
Your goal may be something different. Your goal may be to increase your monthly income by $1,000 in 6 months.  Your goal may be to generate $4,000 in revenue per month, allowing you to quit your full-time job and work from Hawaii.  Or your goal may be to make a couple hundred bucks more per month to increase the rate in which you're paying off your student loans.
Whether you're looking to build an internet empire or are simply looking to generate a few hundred dollars more per month, you need to learn how to work for yourself.
Work for Yourself
Going to business for yourself means you're going to have to work very hard.  But you don't need to devote all of your effort and time into one business.  You can build several small companies that make $200 – $300/month each, and then focus only on the businesses that generate the most income.  In doing this, you will be able to scale the business to generate more revenue and eventually automate the business to the point where you only have to spend a couple of hours a week on it.
Imagine this: After a year of hard work, you build 5 small companies that each generate $600/month and take about 2 hours/week of your time.  If you are able to accomplish this, then you will be generating $3,000/month at an investment of 40 hours/month of your time.  At this rate, you will be making $75/hour.
Sounds quite good, doesn't it?
Why don't I do it?
If it's so easy to generate $3,000/month within 1 year, why don't I just do it?
First of all, it's NOT easy.  It's going to take a lot of hard work and trial and error.  Stay persistent and do good work, and eventually you will be able to get to your target monthly income rate.
Second of all, this is not my ultimate goal.  Remember, my goal is to build an internet startup that changes the way people find content and shop online.  Therefore, I spend my time on customer and product development for my startup, rather than building content sites and Ebooks that will generate  income for me.
Let us know what your ultimate goal is and the Untemplater team would be more than happy to help you reach it.