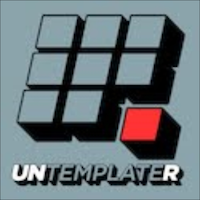 So far, you've identified a pain and verified your idea by speaking to investors, entrepreneurs, and potential customers.  Entrepreneurship is not a one man show, so lets go find you some teammates that compliment your skills, your passion, and have the ability to lead your startup to success.  After all, the number 1 reason an investor invests into a company is because they trust and believe in the startup team.
Here are some details about how I assembled my startup team: How the Viralogy team was assembled
Your co-founders should compliment your skills and abilities
Lets use the Viralogy founding team as an example.  We are composed of:
Yukai Chou (Chief Executive Officer)

Strengths: Emotionally stable, decisive, unselfish, leader, visionary
Weaknesses: Multi-tasker, slow at execution

Jun Loayza (Chief Marketing Officer)

Strengths: Speaking, writing, sales, marketing, fast at execution
Weaknesses: Emotionally unstable, indecisive, easily influenced by outside forces

Stephen Johnson (Chief Technology Officer)

Strengths: Amazing developer, strong business mind, customer-focused
Weaknesses: Hard-headed, networking, understanding the "average" person
As you can see, the three co-founders compliment each other.  When I feel emotionally unstable and like the startup is going to fail, Yu-kai is there to ground me like an anchor.  When it comes to presentations or selling to clients, I take a step forward and lead the team with my experience.  When it comes to the product development, Stephen Johnson knocks it out of the park and pretty much develops the entire product.
Each one of us plays a critical role in the team. This is the founding team that you are going to build.  Understand which role you will play, and find team members who can fit complimentary roles.
Why you want the CMO and CTO to be Founders
It's all about cash flow.  Cash is the blood of a startup, and if the developer or marketer is not a founder, then you must pay for them out of pocket. In a young startup, paying any employees is ridiculously expensive and pretty much a waste of money because you have not completely solidified your company, you don't have a product or service to sale, and you have no idea if your target market will pay.  Founders work for equity and because they absolutely love the vision of the company.
How much equity to give each founder
Give each founder an equal share.  With three founders, use the following equity distribution model as a standard base:
CEO: 25%
CTO: 25%
CMO: 25%
For investments or other employees that will work for equity: 25%
When you incorporate your company, the company will in essence own the 25% that the founders do not own until the equity is distributed.
Important: Make sure the team members receive equity on a vested schedule
Team members do not receive all 25% of the equity up front.  They should earn the equity over a period of 3 years. If they've only stayed with the company for 1 year, then they should only receive 8.33% equity.
Methods to find teammates
I have found that the best places to meet potential partners are at events, organizations that you are a part of, from your Alma Mater, or Twitter.  For example, the Viralogy founders all met at UCLA.  The Untemplater founders all met via Twitter.  There are so many ways to meet great people; you just have to keep building relationships and making good friends.
A good starting point: http://thestartupdigest.com/
The Startup Digest aggregates the best startup events in your city and sends them via email every week.  If your city is not yet featured in The Startup Digest, I suggest you apply to become the curator of your city to maximize your startup exposure.
I've had some success with Meetup.com as well.  Find some entrepreneurship groups near your area and attend the next events.
Your co-founders need to live near you
At least at the very beginning, you should be able to meet with your co-founders face-to-face.  It's essential for optimal communication and to have fierce debates about the product, the pain, the customer, and milestones.  If you've chosen the right co-founders, then they will contribute to the idea just as much as you do.
It's hard to have fierce battles and make important decisions over Skype or phone.  There is just a necessary sense of comradery and bond that is built by working late with your co-founders every weeknight and weekend.
Essential qualities of co-founders
Each founder must be able to do the following:
Tirelessly work on nights and weekends
Take full ownership of the position and make business decisions that are necessary for the success of the company

Ex: CMO must be able to create a proposal, agreement, and invoice a client without you having to tell him how to do it

Sacrifice personal time and relationships for the good of the company
Take criticism and feedback positively and be able to admit mistakes with a smile
Learn extremely fast
Interview a person thoroughly over coffee.  If you have the slightest doubt about a person, then do not make them a co-founder.  You must be 100% sure that this is the person you want on your team because you'll be spending more time with your co-founders than with your boyfriend or girlfriend.  You'll know when you find the person.
–
As always, please let me know if you have any questions via the comments section and tell us the story about how you put your founding team together.
Check out all of the posts in the series here: Young Successful Entrepreneur Guide