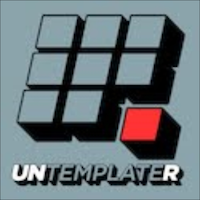 On our previous post, we reasoned and gave examples of why it's better to Solve a Pain than to Follow Your Passion.  Now that you have taken a week to develop some ideas for solving pains in your life, it's time to put them to the test.
The smart entrepreneur never charges into battle without first analyzing the market, the competitors, funding opportunities, and revenue potential.  Time and time again, I hear many entrepreneurs say that their biggest mistake was one of two things:
They did not do enough market research
They did not build a product that solved a pain for their target market
This post will help you validate your startup idea and make sure that you start off with an idea that solves a tangible pain in a targeted industry, and that has concrete revenue potential.
1. Take an experienced entrepreneur out to lunch
I have met some amazing people and received the best advice over a cup of coffee or lunch with an entrepreneur that is more experienced than I am.  Your mission is to find an experienced entrepreneur in your area, send him or her an email, and invite him or her to lunch.  Everyone loves a free lunch, so you have a high chance of success if you're polite, explain that you're a young, ambitious entrepreneur looking for advice, and persistent.  Entrepreneurs are busy, so don't feel discouraged if you don't hear back from them immediately.  Just keep pushing until they respond back with a date and time for lunch.
2. Ask an angel or venture capitalist if they would fund your idea
Lets get one thing straight here: the goal is not to get funding; the goal is to get feedback.
Angels and Venture Capitalists can be brutally honest, which is exactly what you need. They are very hard to schedule time with, so your best bet is to find them at a speaker event in your area.  In areas like Silicon Valley, Los Angeles, Boulder, Austin, and New York, there are A LOT of startup panels where VCs come together to give young entrepreneurs advice.
After going to 3 or more of these events, you'll notice that all the advice is really the same.  The real value is in speaking to the VCs after the speaker panel so that you can ask him or her for feedback on your idea.  Furthermore, try to connect well enough to where you can ask the VC out to lunch or coffee to discuss your startup idea further (this is rare but worth a shot).
Questions to ask:
Do you have any portfolio companies that are doing something similar to my idea?
Do you think my business model is viable?
Can you recommend any entrepreneurs that I can reach out to partner with?
Good places to start:
Silicon Valley: SVASE.org
Orange County: Octaneoc.org
3. Look for competitors
You will always have competitors.  Please don't ever tell a VC that your idea is so revolutionary that you don't have any competitors.  It's simply not true.
Furthermore, you want to have competitors.  You can learn from them and understand how you can make your product better.
The ideal situation is to enter a market that has competitors who are doing well, but who have not yet captured a significant portion of the market.  If your competitors are doing well, then this almost immediately validates your idea.  You just need to figure out how to do it better.
It's also a positive to see that your competitors are funded.  This means that the pain you chose to solve is hot right now and that investors are looking to invest in your idea.
How to find competitors: Use http://www.crunchbase.com/ to find competitors and to check to see if they've been funded.
4. Interview your target demographic to find out how to solve their pain
This is very important.  You may think that your product or service will solve a pain, but you will not know for certain until you directly ask your target demographic.  Reach out to your target demographic and do what it takes to get them on the phone to answer your questions.
Important topics for discussion:
1. Ask your target demographic what is their biggest pain
2. Ask your target demographic if your idea would solve their pain
3a. If no, what changes would your target demographic make to your idea so that it would solve their pain?
3b. If yes, ask your target demographic how much they would pay for it.
5. Above all else, listen to yourself
Everyone in the world is trying to give you advice.  Just the other day I was at a VC event and this random guy starts telling me how I should run my company.
Ultimately, you must listen to yourself.
If you believe your idea solves a pain, then I say go for it!  Don't get discouraged if investors and entrepreneurs shoot down your idea; instead, use it as an opportunity to make your idea stronger.  Find the holes in your idea and ask what advice they would give to improve these holes in your idea.  Constantly seek out constructive feedback and make the necessary adjustments to improve.
–
So if you're in the Silicon Valley area, I expect you to email me for some lunch  🙂