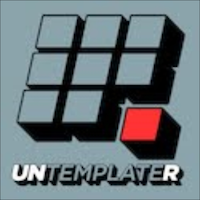 During my young days as an entrepreneur, I was taught to find a pain in my life and solve it.
Nowadays all I hear is "Make money following your passion!"  or "Turn your passion into a business!"  I mean EVERYONE is telling you to do this, not just the big dogs.
Last week, Seth Godin advised the following:
"If you're really into high-end stereos and you want to be an entrepreneur, I don't think you should go into the stereo business because it'll wreck your hobby for you"
So which one is it?
Should an entrepreneur solve a pain or follow his or her passion?
The case for passion
Note: For this section, I only focus on monetizing through blog content, readership, sponsorships, videos, and advertisements.
I think we can all agree that we would love to make money doing what we love, and although we're made to believe that anyone can do this, I personally don't believe this is the case.
For example, lets say I'm passionate about movies. Well then, this is what 90% of the "passion" bloggers would advise me to do:
If you're passionate about movies, then you should start a movie review blog!  You can write very opinionated posts that compel readers to respond with their own opinions.  Also, you need to start a movie review video show where you review all of the latest blockbuster movies.  Don't worry about making it a big production, just start making videos and revise them accordingly with user feedback.
Believe it or not, I actually tried to do this with a couple of friends.
If you are passionate enough about movies, can you monetize your passion?
Yes, I truly believe you can.  However, you also need one of the following marketable skills:
Are you an excellent writer?
Are you charismatic and do you look good on camera?
Are you an expert in your field?
Can you do what iJustine does?  Do you have her looks, personality, creativity, wit, humor, and style?
Yes, platforms on the internet like YouTube have greatly opened up the opportunity for stars and people with talent to excel and be found.  At the same time, it means that your competition has increased a thousand times!  For every person that makes it on the internet, there are tens of thousands of people who will never make it.
Entrepreneurs solve a pain
Aaron Patzer found it painful to manage his finances online.  He created Mint to solve this pain.
Brian Wiegand and Mark McGuire found it painful to constantly go to the market to buy toiletries, and even more painful to find and cut coupons for their favorite products.  They created Alice to solve this pain.
Jessica Ma found it painful to track her startup's finances without purchasing an expensive solution that only enterprise companies can afford.  She created Indinero to solve this pain.
Find a pain in your everyday life and solve it!  That's the goal.
This series will help you build a startup from idea, to team creation, to funding, and to your ultimate success. For the purpose of building a startup together, we are going to focus on solving a pain. This pain does not have to be something you're passionate about, but it does have to be a pain that is relevant in your life.
Note: In the next post of this series, we will test the viability of your business idea.
For example, here are some pains that might be relevant to you:
1. iPhone app that counts nutritional intake for you
Passion: Working out and eating healthy
Pain: You hate watching your diet, counting calories, and tracking your protein intake
Solution: Create an iPhone app that allows you to take a picture of the food you eat, and that will automatically track your nutritional intake for the day. Based on your age and weight, the app will then tell you how much cardio you have to do to lose weight or what kind of weight-training to do to build muscle.  If you love working out but hate tracking what you eat, then this might well be the relevant pain that you must tackle.
2. Best baller in your city app

Passion: Pickup basketball
Pain: No recognition for the best team in the city; no way of tracking when and where the best teams are playing
Solution: Build a site that ranks pick-up basketball players and teams in cities, and rewards the best players and teams. Ballers can check-in using a Foursquare app integration that allows people to see in which court your team is playing and who your team is playing. The iPhone app can immediately update which team won so the rank is updated in real-time.  Money can be generated from basketball advertisement placement on the site and on the iPhone app.
This is a play on my good friend Brenton Gieser's idea that I think he should still pursue.
–
Find a pain in your everyday life and figure out a way to solve it. This is the startup that you're going to build throughout this series.
What pain are you going to solve?
Check out all of the posts in the series here: Young Successful Entrepreneur Guide