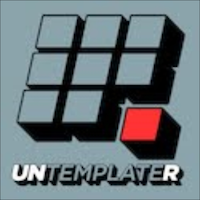 Editor's Note: the following is a guest post by Marlee Ward.
Buying Into The Template
I can't say that giving into the template lifestyle was completely my fault. I think it's just a byproduct of going through the "system." Notions of creating a self-defined lifestyle are rarely discussed as you grow up.
Rather, you are encouraged and even rewarded when you fall in line, meet the standard benchmarks, and achieve "The American Dream."
What's more, you can get by with doing little else but following neatly packaged protocols to attain each level of the ever increasing template lifestyle. A template lifestyle is just so easy to attain.
But if you're more than a millimeter deep, or if have any kind of intellect, and recognize that your existence is not happenstance then you know that the template lifestyle can kill you slowly.
Living the Status Quo – A Walking Talking Template
I was always a big fan of doing what I was "supposed" to do. It made life easy, and I thought that was a good thing. And until I graduated from high school, doing what I was "supposed" to do fared well for me.
I went to college as I was "supposed" to, only to find I had no idea what I was doing there. I just knew I had to get a degree in something that would help me get a job, because that is what people do when they go to college. I got a degree, and by God's grace I got a job.
Needless to say, I was miserable.
You see the biggest problem with living a template lifestyle is that it puts you on autopilot. You stop thinking about how things make you feel or what you really want. You just do what you need to do to get by. Your entire world gets smaller.
My first inclination to buck the system came to me right before my third year of law school. My insides were telling me I was headed in the wrong direction. But I was so miserable in my job out of undergrad that I figured an advanced degree would make it all better. I mean that is what you are supposed to do when you've graduated from college and you want more challenge and better income, right?
I couldn't have been more wrong.
I started to step outside of my template lifestyle when I opted to spend a semester abroad "studying" international law. I managed to parlay that into five months of backpacking Europe. It was one of the best things I ever did. I got a taste of the untemplated lifestyle and I liked it.
Unfortunately, I had to return to school if I planned to obtain my law degree. Finishing school after my European excursion was a struggle because I longed to explore more. I had learned so much about myself during those five months, and I knew that I had to figure out what I really wanted out of life.
But the more I ignored the desire to shatter the template, the further it got from me. Suddenly, I was deeper in the template than ever before and preparing for the Bar exam.
The Breaking Point – I Had To Untemplate or I Was Going to Unravel
I told myself that I just had to "grow up." I told myself that this is what "grown-ups" do. I told myself that "one day" I'd do something for me.
Practicing law was about as fulfilling for me as drinking through a straw in an empty cup. It sucked!
Not to mention it was a slap in the face. I got this pricey legal education only to sit around all day taking orders, pushing papers around, and watching the people around me lose all sense of self. It was like being in a giant stinkin' pit.
I'd always look at my boss and ask myself, "How does she do it day in and day out? Doesn't she want something more?" I suspect that she did or still does, but it's easier to play by the rules when you've been in the game for so long. I recognized this and it was alarming. So behind the scenes I started plotting my great escape.
I felt so chained to my place in life, and I was plagued with thoughts like:
How could I walk away from a six figure salary (especially with the debt load I was carrying)?
How could I not use my legal degree to practice law (it made the entire experience seem like a waste of time)?
How could I explain to my friends and family that I just wanted to do something that I could feel good about (they thought I was so lucky to be a lawyer)?
Well, at that moment I couldn't.
So I cried. I had a mini-meltdown every day before I got to work and immediately after I left. I began to feverishly research other career options. I looked at becoming a personal assistant. I looked at get-rich-quick schemes. I looked at starting a VA business.
Anything seemed better then where I was at. Besides, I was losing it. I decided that I would just quit, and wait tables until I could figure something out.
And then it happened.
The financial crisis of 2008 hit and the tsunami of layoffs ensued. I was an immediate causality. You'd never seen a person who just lost their job, their security, and their meal-ticket more ecstatic in their life. If it wouldn't have been insensitive and inappropriate, I would have thrown a "Hooray, I got laid off!" party.
Seriously though, it was an answered prayer. When I look back at things, I'm not sure that I really would have set myself free and quit. So, I felt lucky that the universe did it for me.
Shifting Gears – Telling Conventional Wisdom to Shut the Bleep Up
"What are going to do?" "I have a contact at Lisa's office and they might want to hire you."
I decided – I'm not getting a legal job.
"What about your rent and your bills?" "How will you pay back your student loans?"
I decided – I'm moving back in with my mother.
"You need to start networking right away!" "If you are unemployed for too long you'll never find another good legal job."
I decided – I'd like you all to shut the bleep up.
I left the city for my mom's sprawling rural town in Central Florida, and decided to decompress.
Marlee Untemplated – On My Own Terms and Undefined
I knew it was a gamble, but it was one I had to take. Otherwise, I'd live to regret it. So, I started my own business. Leaving the law for good and going back to my experience in public relations and marketing, I launched a healthcare marketing firm.
How that business came about is a whole other story, but suffice it to say, it's been an incredibly rewarding and successful endeavor. Most of all, it's completely worthwhile because it's mine. And in the process, I help people get better health care and I help physicians build profitable medical practices.
Having learned more than I ever could have in college and law school combined in these past two years of entrepreneurship, I'm now launching an online community to help other young female entrepreneurs pursue their passion for becoming business owners.
People say to me "how can you run a healthcare marketing business and help other women find their place in entrepreneurship. Those things are so unrelated." Well for one, they are not. And for two, I don't live a template lifestyle!
I do what I want, and I don't have to define it.
What's it Boil Down To?
So yeah, I carry student loan debt the size of a middle class family's mortgage, and I struggle with the ups and downs of entrepreneurship like any other person pursing their dream. But I'm working through it and getting better and better each day. I'm not a millionaire living the fabulous life (yet), and sometimes not knowing what is next seems scary. But it comes with the territory, and I wouldn't change a thing.
Like me, you can shatter the template lifestyle if you don't ignore the things inside of you that tell you to do more and be more on your own terms. Like me, you can shatter the template lifestyle if you seek the opportunity to break free from the very things that hold you back – and you take it. Like me, you can shatter the template lifestyle, because you've decided that you rather live with risk than regret.
It's not easy, but it's worth it.
So tell me, what is an untemplated lifestyle worth to you?