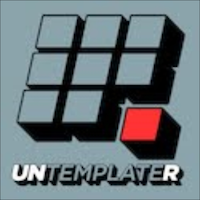 We all envision great things for ourselves and usually this begins during childhood. Albeit unconventional and laughable (now), my childhood fantasy for future greatness involved driving a school bus, becoming a famed painter (with zero skills, naturally) and teaching high school English. My career aspirations changed about as often as my scrunchies but I always thought this was normal, that no one really knows what they want to make of themselves aside from knowing it will be noteworthy. But somehow my older sister always knew she wanted to be a veterinarian and I'm pretty sure my father always knew he would be a doctor yet I didn't know even know WHERE I wanted to be, let alone what I wanted to do, until my feet touched French soil for the first time. And that was pretty much it – I fell in love with the lifestyle and resolved to construct a life around the country and language.
The Corporate Quandary
Fast forward to college, where I studied French and Communications. Everyone around me had a plan, foresaw a corporate future and accepted that they would be giving their lives to "the man" until they could prove themselves and either move up or move out.  I was loath to believe this was the only option. No one ever pressured me to choose an academic direction that would set me on a clear professional path but I, nonetheless, felt inadequate for sticking with passion rather than practicality. I was intimidated by everyone else's clarity and afraid of failure.
After a 7 week French language and fashion seminar in Paris, I knew I'd never be the same. Yes, that is partially a result of meeting the man I now proudly call my husband, but I never would have attempted that trip had it not been for an insatiable need to discover what else was out there. What opportunities and experiences would present themselves, I wondered, beyond the City of Brotherly Love?  My life would be completely different had I not been galvanized by my family mustered up the courage to conquer my fear and break free from my comfort zone. I did whatever necessary to return to Paris (i.e. studied abroad to complete my undergraduate degree and graduate school) and it's been 3 years of struggle, frustration, excitement and personal growth. I wouldn't do anything differently.
How-to
I realize now that achieving my untemplate lifestyle had several pre-requisites:
1 – Passion. Without it, I would never have pursued a life in Paris after my first visa expired. I would have closed that chapter of my life, packed my bags and moved back to Philadelphia for a less complicated existence full of regret that I did not make it work.
2 – Curiosity. This is not to say that people who don't travel lack curiosity, but completely abandoning a comfortable life in your hometown requires considerable interest in seeing firsthand what lies beyond your borders.
3 – Confidence. 95% of the people I graduated from high school with are in successful, well-paid corporate positions with a promising financial future. In moments of weakness I compare myself to them, reducing my successes to insignificant. Yet the feedback I receive from friends and family back home is how courageous I was to change my life for this seemingly romantic path. You have to be confident in your choices and have faith that your determination will pay off. It just might take longer than you planned.
4 – Fearlessness. Only about a quarter of Americans have passports. Why? One possible reason, among many, may be fear. Fear of the big bad scary world outside the US, fear of change, perhaps even fear that they will discover that life is better elsewhere.  This fear may limit meaningful opportunities to explore the beauty of other cultures and environments as well as limit personal growth that is fostered through practical experience. Whether you move from Tennessee to Chicago or Philadelphia to Paris, if it involves abandoning familiarity, the same level of courage is required.
This lifestyle is:
1)      Not always comfortable
2)      Not always headache-free (can you say French bureaucracy?)
3)      Inherently complicated – leaving your hometown, whether it is across the country or across the world is bound to present some complications. It is emotionally and mentally taxing. Moving to another culture makes it all the more challenging to decompartmentalize your two worlds.
4)      Fraught with sacrifice – leaving my family and friends behind vs. abandoning my dream of establishing a life in Paris and perfecting my language skills.
5)      Fulfilling and enriching  – I have met the most interesting and inspiring people in Paris and have learned  so much not only about the world and other cultures, but about myself and my future ambitions.
So what?
There is more to life than a cubicle and a rational, safe career route. But the only way to break free from the limitations of the 9-5 is by conquering your fear of the unknown and swapping rationality for passion. Despite moments of self-doubt and apprehension, my course eventually reached a balance on its own and, as a result, has imbued my life with so much more meaning. So while I'm not a bus driver, a painter or an English teacher, I have accomplished more than I ever imagined just by liberating myself from fear and embracing a less traveled path.