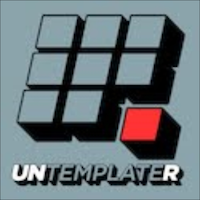 "Do not follow where the path may lead. Go instead, where there is no path and leave a trail." — Ralph Waldo Emerson
When I graduated college, I was on a path that was pretty much set for me. As an analyst in investment banking, I was going to climb up the food chain (described in the entertaining story, Monkey Busines by John Rolfe and Peter Troob), go to business school after completing my 2-3 years as an analyst, and either head back into investment banking or enter the world of private equity. Either way, it was laid out for me. But, things changed towards the end of my analyst career. I decided to start a company. Many people at the time thought that it was a crazy decision, and probably still do. However, for me, veering off the path has led to some incredible opportunities that I simply wouldn't have been privy to should I have stayed on that path.
Here are some reasons why I encourage you to veer off the path:
1. It forces you to focus on yourself, rather than your career at hand
Careers change, people change, professional designations change, circumstances change, lots of things outside of your control can change. However, you can remove yourself from being subject to those changes if you focus on building a particular skill set that you are interested in and that can make you a more marketable individual. I've found that being an entrepreneur has forced me to hone in on gaining specific skills that I know make me better irrespective of my industry. As a result of taking yourself out of a particular career path, you'll be much more open to a variety of opportunities (i.e. side projects, entrepreneurial ventures, non-profit, etc.). As you gain new skills through various positions, you're much more flexible to apply these skills to anything you want later on.
2. You're actually more valuable
I always found that the individuals who looked at their job as a way to gain or hone a particular skill set were able to maneuver their way into interesting positions that others only wish they could achieve. Why is that? It's because they looked at their job very differently. Instead of working on a task to merely complete it and move on, they applied a much more rigorous thought process to it. They're thinking outside of the box. They're thinking of their own spin on it. They're asking lots of questions. They realize that at the end of the day, there's a bigger picture at play here, and that's, ME. They want to make themselves better.
For those of you who are concerned about moving up the ladder, you may think that veering off the path and trying something new will hinder your chances. I beg to differ. I think that it'll actually increase your chances of moving up that ladder because depending on your experiences, you will actually have much more to offer should you want to jump back on that ladder at some point.
The fact is, experiences create value. Veering off the path allows you to witness a more variety of experiences, which ultimately, make you more valuable.
3. More often than not, it will lead you to your passion
If you haven't figured out your passion yet, veering off the path has a higher probability of leading you towards it. Separating yourself from a particular path can induce a state of self introspection where you can begin to figure out what it is that you really are passionate about. Sometimes, when you're on a pre-determined path, there is seemingly less reason to figure out what you really want to do. And, bottom line — people who are passionate about what they do are simply more successful.
***
Many career opportunities offered to students right out of the gate have a paved path laid out in front of them. Many of which lead to a solid future considering one makes it the entire way. However, ask yourself, what if the path changes? What will you do? Can you adapt?
I think that paved paths are almost a definite way to a template lifestyle. I encourage you try new things. Do something different than your peers. Try something outside of the norm and let me know how it turns out.
I'm always intrigued about learning about the various paths people take to success. Please share if you have any.