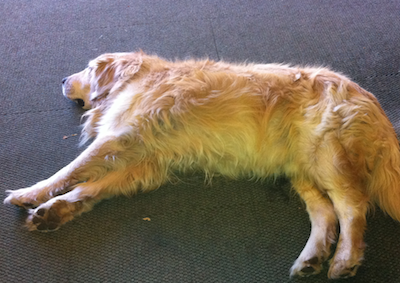 There's no coincidence that the lifestyle design movement took off just as the economic downturn started picking up steam in the sumer of 2008. Those were some of the scariest times I've ever experienced, apart from when two planes hit the Twin Towers in NYC.  I vividly remember seeing the markets tumble by 5% a day on news that Lehman Brothers was not going to be rescued.  I had a friend at Lehman Brothers at the time say to me, "Why them (as in Bear Sterns) and not us?"  Who knows the whims of the government.
The youth of America were getting let go left and right and unemployment rates soared to above 50% for those within three to five years out of college.  Companies across all industries cut down excess and made the "survivors" do more with less pay.  I was one of the "survivors", and that time period stunk to high heaven given: 1) We lived in fear that everyday we'd be next to lose our jobs, 2) Our friends and family were losing their jobs, 3) Managers always looked stressed and in despair, and 4) No matter what you invested in, everything was losing value.
The Empowered Generation
Truth be told, I had to lay some people off myself, and it was an incredibly depressing thing to do.  You never want to be put in a position to hurt anybody.  My co-manager and I were mandated from superiors above to let go of a percentage of our staff.  The problem was, we liked everybody working in the department at the time, and nobody was a bad performer.  Despite our feelings though, we still had to choose the relative worst performers.
The 2008-2009 downturn was a two sigma event that hopefully will never happen again.  If there ever was a time when there was no shame at being let go, that was the time.  Departments were closing and whole companies were shutting down.  It was impossible not to know of someone who got let go.  We all felt scared.
Different Paths
Some people decided to go to graduate school to wait out the storm.  As a result, business school applications surged by 30% YoY for two consecutive years.  Not a bad move if you could get into a great school and focus on studying something you like.  Not such a good move if you spent a fortune to attend a low ranked school, didn't know what you wanted to do, came out with debt, and settled on a job you didn't particularly like.
Then there are those who started blogs, like this one for those who wanted to take control of their own destiny.  We refused to let the economy bring us down.  Instead, we took the initiative to write online and connect with other like-minded individuals.  We wrote books, created products, traveled the world.  We used this time to nurture our creative abilities like never before!
We are the Untemplaters who decided to wait for no one.  There are some of us who were let go from our jobs through no fault of our own.  So be it!  There's no shame in admitting an employment defeat.  Instead, we should harness the rejection to motivate us to do greater things.
We know that the internet has allowed us to live lifestyles that would be out of reach just 15 years ago.  We realize that sitting at a 9-to-5 job is a product of the 20th century.  There's really no need to have a traditional day job if you don't want to.  Now has never been a better time to start something of our own.
Don't Be Afraid To Admit Defeat And Pursue Bigger And Better Things
Ever since the downturn, I've told myself to stop relying 100% on someone else's corporation to live my life.  There's no such thing as rock solid job security anymore, and the only destiny we can control is our own.  It's important to expect the unexpected and find ways to diversify your income so that you aren't left stranded if something bad happens.
Hopefully we'll feature more and more entrepreneurial stories of people who decided to make it on their own.  From Ariana at Giggle Gourmet, who relocated from the US to Sydney, Australia for a finance job she later quit, to Mindy from Jade Chocolates, who started her company after splitting with her husband while pregnant, anything is possible!
If you have an entrepreneurial story you'd like to share on Untemplater, we'd love to hear from you through our Contact page.
Untemplaters, why do you think people aren't willing to admit they were laid off?  If you've been laid off, what are the things you've done to better yourself since?