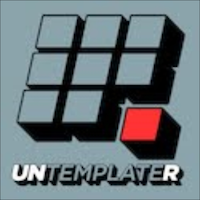 "What's the most resilient parasite? An Idea. A single idea from the human mind can build cities. An idea can transform the world and rewrite all the rules." – Cobb, Inception
Welcome to the world of Inception, where ideas do alter reality and (thus) change the world. Oh, and no idea is safe.
While not as mind-blowing and gravity-defying as The Matrix, Inception is a genuine thought bender masterfully done. It challenges you to really appreciate the power of ideas and ponder if maybe, just maybe you can dream within dreams.
I don't want to spoil anything from the movie (seriously, go see it!), but I can't hold back from sharing the inspiration it gave me.
So, for this week's Untemplater Open Thread, what is that one idea that has overtaken your mind – your every thought, emotion, and dream? And how do you plan to use it to build greatness, re-architect your life, and change the world forever?
P.S. If I wasn't clear enough before, go see this movie now!